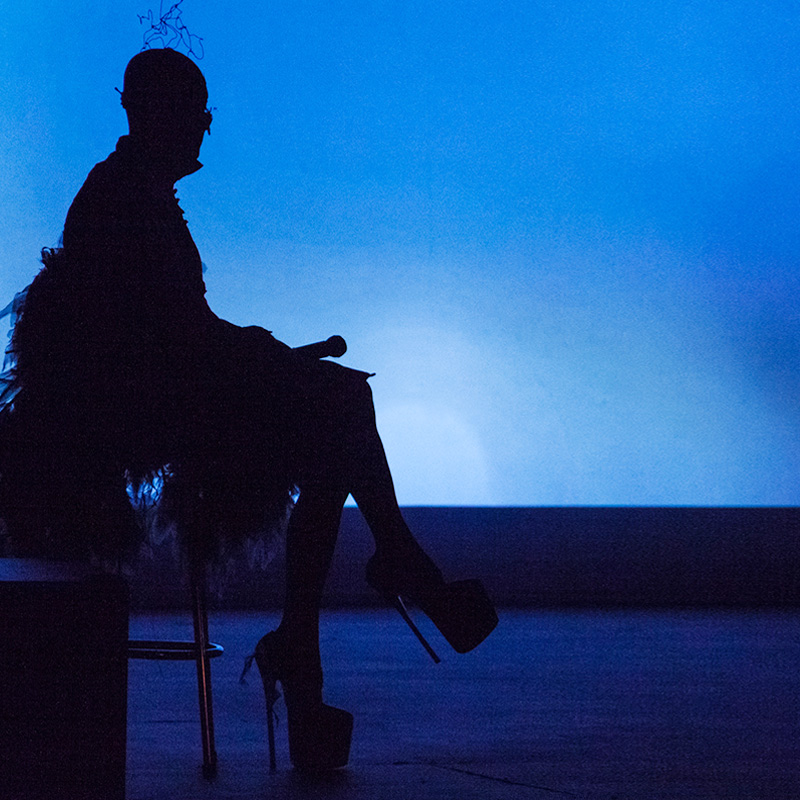 SPHINCTEROGRAPHY (Face to face)
FACE TO FACE est une rencontre avec l'artiste visuel et performeur français d'origine sud-africaine Steven Cohen lors de sa première visite en Chine. Cet événement prend la forme d'une discussion entre l'artiste et le public, en réponse à la projection de courtes œuvres vidéo documentant l'art de la performance que Steven Cohen a produit sur divers continents, de l'Afrique à l'Europe, en passant par l'Amérique du Nord et l'Asie au cours des deux dernières décennies.
Vêtu de sa marque de fabrique et de sa mode sculpturale, avec un maquillage unique et des talons hauts, l'artiste discutera de l'impact de son identité hybride (queer, blanc, juif, sud-africain) dans la négociation de la société, comme exploré à travers son art interactions avec les réalités extérieures auxquelles il est confronté.
« Je suis aussi intéressé à voir qu'à montrer, et j'attends avec impatience une rencontre douce mais forte avec des inconnus familiers. Autant nous sommes différents dans la culture et les circonstances, notre humanité partagée est sans aucun doute un lien fort qui facilitera un échange profond et puissant. J'ai hâte de pouvoir illustrer et discuter de ce que je veux dire lorsque je dis "Je ne suis pas le genre de personne qui se comporte comme je le fais ! " »

Steven Cohen