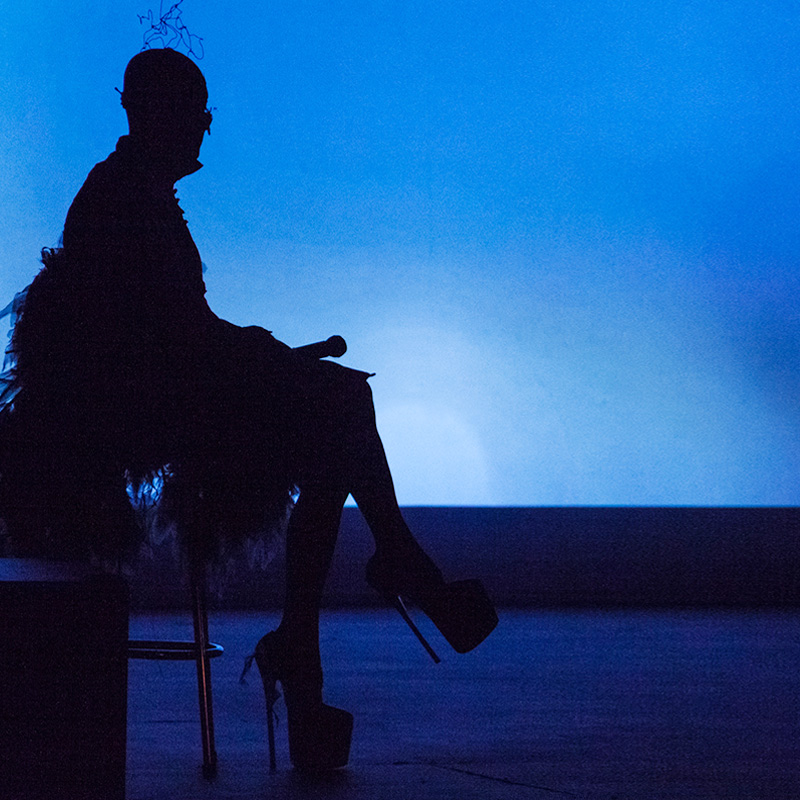 SPHINCTEROGRAPHY (Face to face)
FACE TO FACE is an encounter with South African-born French-based visual and performance artist Steven Cohen during his first visit to China. This event takes the form of a discussion between the artist and the audience, in response to the projection of short video artworks documenting performance art which Cohen has produced on various continents, from Africa to Europe, North America and Asia over the past two decades.
Dressed in his trademark and sculptural fashion, with unique make-up and 'unnecessarily' high-heels, the artist will discuss the impact of his hybrid identity (queer, white, Jewish, South African) in negotiating society, as explored through his art interactions with the external realities he confronts.
"I am as interested in seeing as I am in showing, and I look forward to a gentle but strong encounter with familiar strangers. As much as we are different in culture and circumstance, our shared humanity is no doubt a strong bond which will facilitate a profound and powerful exchange. I look forward to being able to illustrate and discuss what I mean when I say 'I am not the kind of person who behaves like I do!'