SPHINCTEROGRAPHY
THE POLITICS OF AN ARSEHOLE
Sphincterography – the politics of an arsehole is a lecture/performance/artist's presentation in full make-up, kick-arse drag and unnecessarily high heels.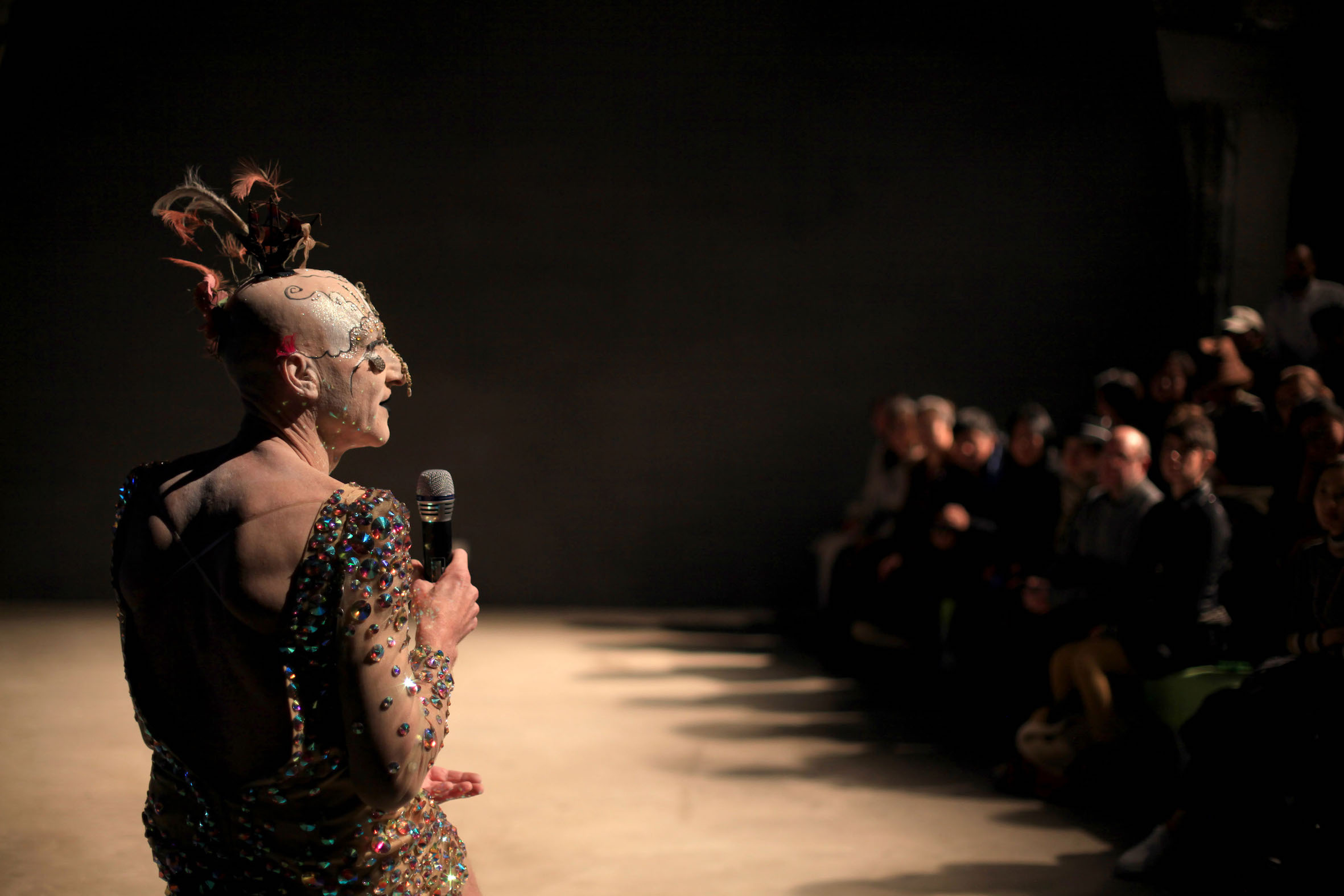 " The work seeks to explore the cultural geography of the alimentary canal, and the political resonances of his choreography. Irony and humor are present in everything I do, but I try to give them shape without actually being "Cynical" or "funny". The anus is a charged and highly legislated, associated with a very specific threat. Nobody cares about what you do with your elbow. I believe privacy is political, but only when it is made public. It is only then that the rights and rules, control and power, or questioning of systems intervene. In my opinion there is no politics in the private sphere or in passivity. My art involves creating non-contractual relationships (and often conflicting) with individuals or groups, or with the structures of the authority that tries to control them (and me)."
Steven Cohen
Lasting between 70-90 minutes (as appropriate) the presentation/performance is conducted in the following manner;
The artist will show short films or excerpts of films documenting performance interventions on various continents over the last three decades. The excerpts range from three minutes to ten minutes each. Each projected sequence is preceded by a concise introduction by the artist, contextualising the work. After each film is a brief opportunity for questions or comments from the audience.
At the conclusion of the presentation there is a 20-30 minute period reserved for general discussion and exchange between the artist and the audience members. All projected works are from performances by the artist Steven Cohen, sometimes in collaboration with Elu Kieser or Nomsa Dhlamini.
Children, pensioners, religious fanatics, art students, supporters, detractors, hecklers and the general public are all welcome.
The lecture/performance is an original form of the craft of discussing art … both ethically and intellectually taxing, it is also humorous, touching and entertaining.
2013 (creation)
Paris FR / Festival d'Automne / Centre Beaubourg
2014
Birmingham UK / Fierce Festival / Mockingbird Theatrer
2017
Cape Town ZA / ICA Live Art Festival
2018
Paris FR / Théâtre du Rond-Point
2022
Poitiers FR / À Corps / Théâtre Auditorium de Poiters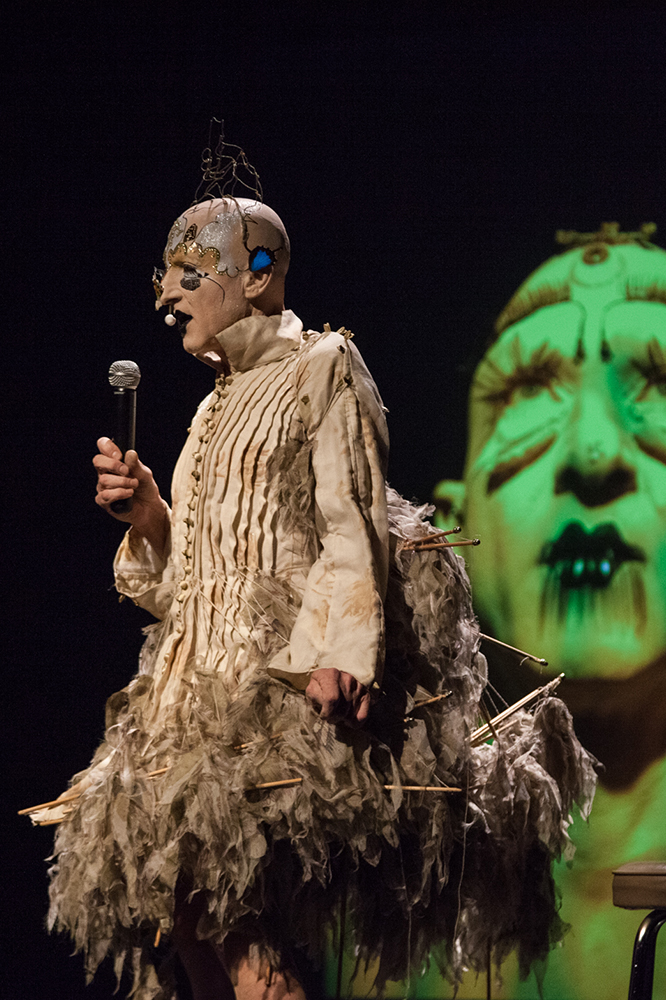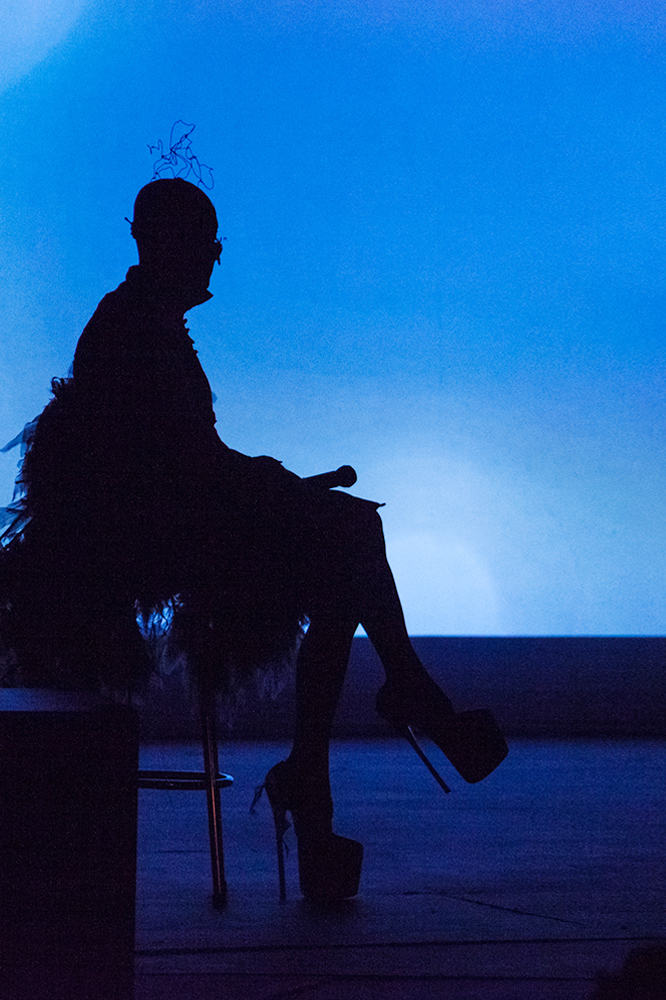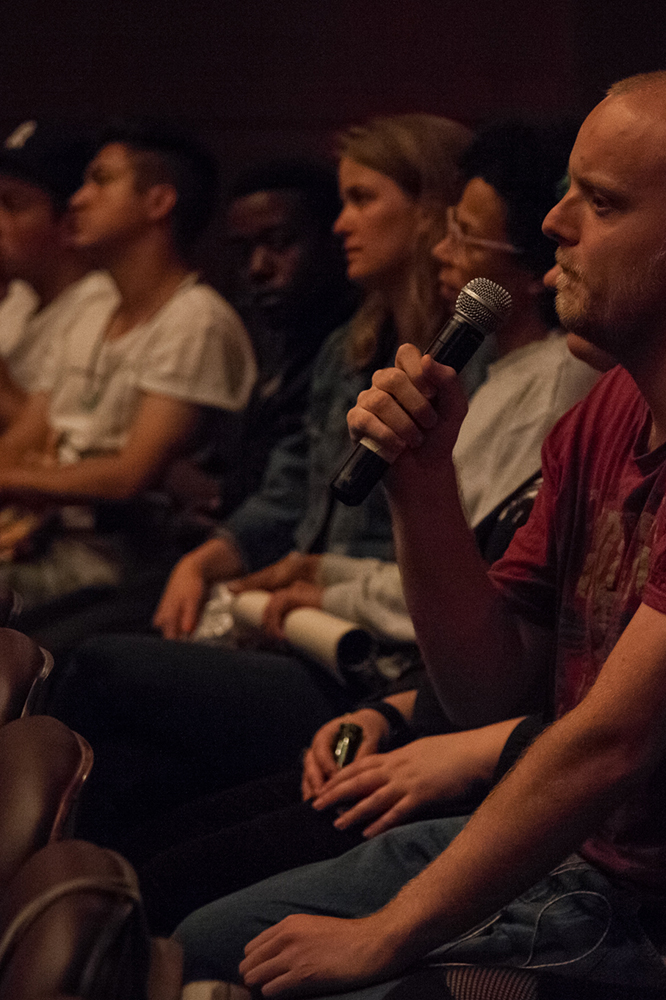 Production : Steven Cohen company
Lecturer : Steven Cohen
STEVEN COHEN COMPANY
24 rue Succursale | 33000 Bordeaux | France
Samuel Mateu
Production | +33(0)6.27.72.32.88
production[@]steven-cohen.com
The Steven Cohen Company is supported by
Drac Nouvelle-Aquitaine and by Conseil Départemental de la Gironde.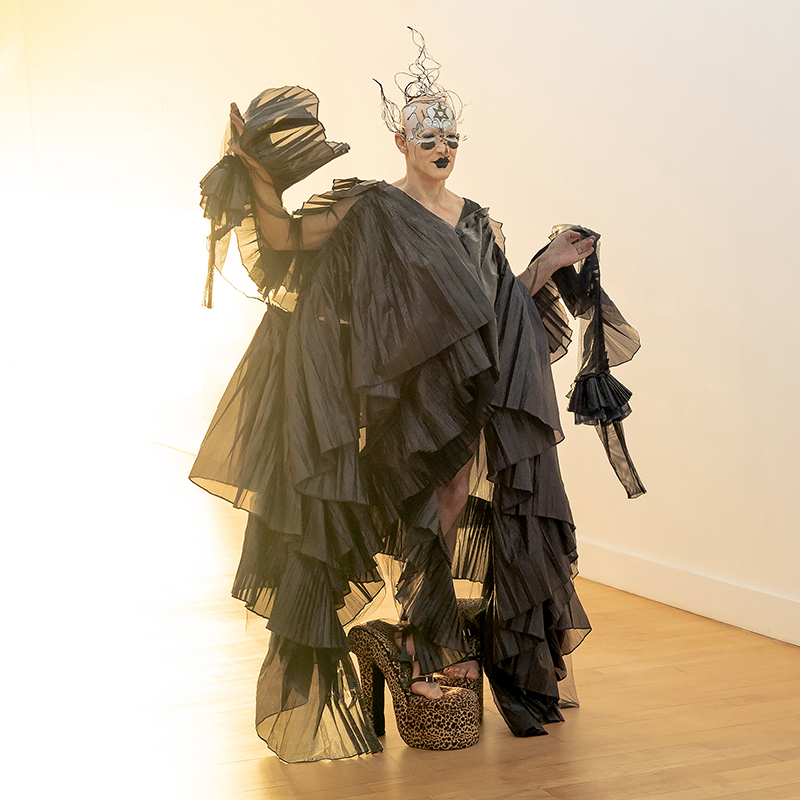 Festival à corps, Poitiers / iBall + SPHINCTEROGRAPHY
[Photo reportage] on the highlights of Festival À Corps, in Poitiers.