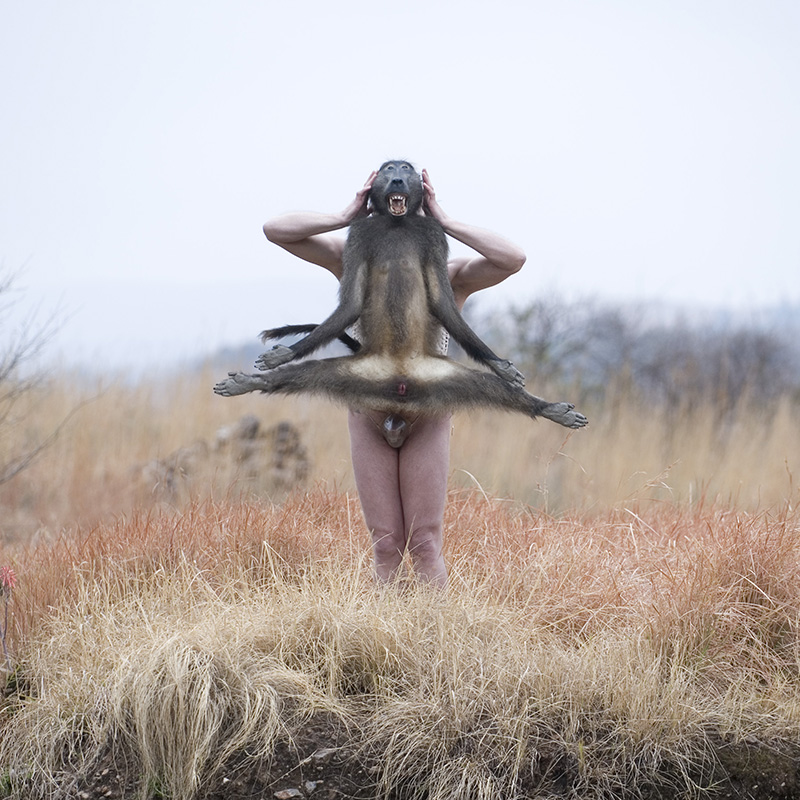 THE CRADLE OF HUMANKIND
Steven Cohen signe avec The Cradle of Humankind une pièce très personnelle, un duo inédit qui l'unit à Nomsa Dhlamini, sa nourrice, gardienne et conteuse de l'histoire de sa vie.
Réflexion sur les origines de l'humanité, sur son évolution traversée de violence, The Cradle of Humankind mêle des projections de performances réalisées dans les Swartkrans Caves (grottes classées par l'UNESCO comme étant le « Berceau de l'humanité ») et une chorégraphie à deux. Interroger notre présent à l'aune des temps premiers, mettre au jour les permanences les plus sombres du comportement humain, rendre compte des liens que les hommes tissent entre eux, mais aussi s'exposer sans retenue, se jeter dans l'espace de la scène afin que « vous puissiez aussi vous voir à travers nous », tels sont les enjeux de ce projet que Steven Cohen qualifie d'œuvre à propos d'éthique faite avec amour, d'œuvre sur l'amour faite sans éthique.