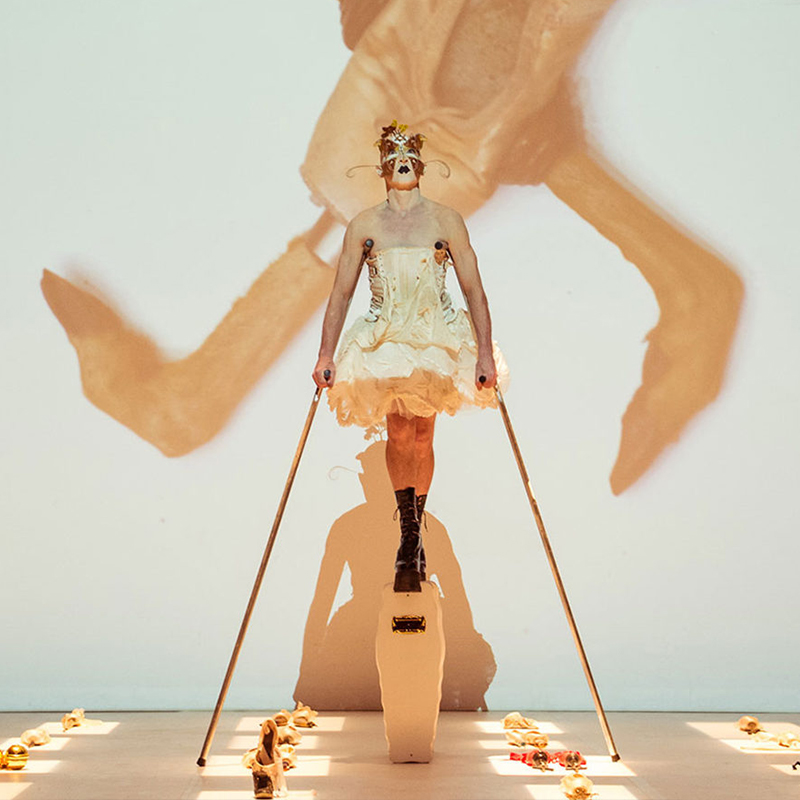 PUT YOUR HEART UNDER YOUR FEET… AND WALK!
Steven Cohen entreprend un rituel d'une rare puissance en hommage à Elu, son défunt compagnon. 
En 2017, la mort sépare les 2 hommes après 20 ans de vie commune. Steven Cohen choisit l'art pour conjurer la perte. Il propulse la douleur et le manque dans cette ode scénique. Requiem sublime, "put your heart under your feet… and walk!" traverse un océan de solitude, où l'artiste, Steven Cohen, entre en scène comme on entre dans la mer. Steven Cohen est l'homme qui fait de l'art un geste politique. Il est le grand ordonnateur d'une émotion universelle qui, avec poésie et sensibilité, édifie de nouveaux rituels.