PUT YOUR HEART UNDER YOUR FEET… AND WALK !
TO ELU
Steven Cohen se livre à une cérémonie en hommage à son compagnon danseur, Elu Kieser, décédé en 2016 après vingt ans de vie commune, et à qui il dédie l'œuvre. Par un geste cathartique, comme profession de foi en l'art et rituel à la vie, Steven Cohen engage son corps et son cœur dans une mutation imposée par le deuil. Il convie le public à célébrer avec lui l'amour, et à engager un dialogue avec la mort. Tout ce qui se produit est réel.
"La vision de Steven Cohen est toujours une expérience indélébile. Sa capacité à métamorphoser son corps en œuvre d'art, son visage et son crâne en paysage, semble illimitée. Peint, orné de strass, d'ailes de papillons, entièrement poudré, il devient ici une divinité saisissante, magique, d'une beauté intemporelle. Sa grâce, sa lenteur et son calme sont inversement proportionnels à la violence profonde, irradiante, des actions auxquelles il se livre comme un officiant. Plus doux sont les gestes, plus implacable leur impact."
Rosita BOISSEAU, Le Monde
"Ce travail est l'expression de l'acceptation de mon destin, qui est de ne pas mourir auprès d'Elu, une expérimentation sur la culpabilité du survivant, dans cet effort de garder en vie mon cœur brisé, ainsi qu'un hommage rendu à nos vies précaires mais si richement dansées.
Je laisserai les morts ensevelir les morts et je produirai un art vital, en célébration de notre vie partagée – tantôt avec le vent en poupe, tantôt en rampant sur le boulevard des rêves brisés.
Le dernier vœu que m'a exprimé Elu sur son lit de mort fut « Je veux être avec toi pour toujours ». Il en sera ainsi."
2017 (création)

Montpellier FR / humain Trop humain / Montpellier Danse
2018

Johannesburg ZA / Dance Umbrella




Marseille FR / KLAP CND


Lausanne CH / Théâtre Vidy
Grahamstown ZA / National Art Festival


Toulouse FR / Théâtre Garonne




Milan IT / Festival Danae




Bern CH / Dampfzentrale




Reims FR / Le Manège Scène Nationale




Lyon FR / Les Subsistances
2019

Zurich CH / Théâtre Gessnerallee
Orléans FR / Scène Nationale
Poitiers FR / TAP Festival A Corps
Montréal CA / Usine C / Festival TransAmériques
Jérusalem IL / Jerusalem Theatre
Vienne AT / Odeon Theater
Paris FR / Centre Pompidou / Festival d'Automne
Bobigny FR / MC93 / Festival d'Automne
2020
Annecy FR / Bonlieu Scène Nationale
2021
Rennes FR / TNB
La Rochelle FR / CCN
2023
Bruxelles BE / Théâtre National Wallonie-Bruxelles
Berlin DE / Berliner Festpiele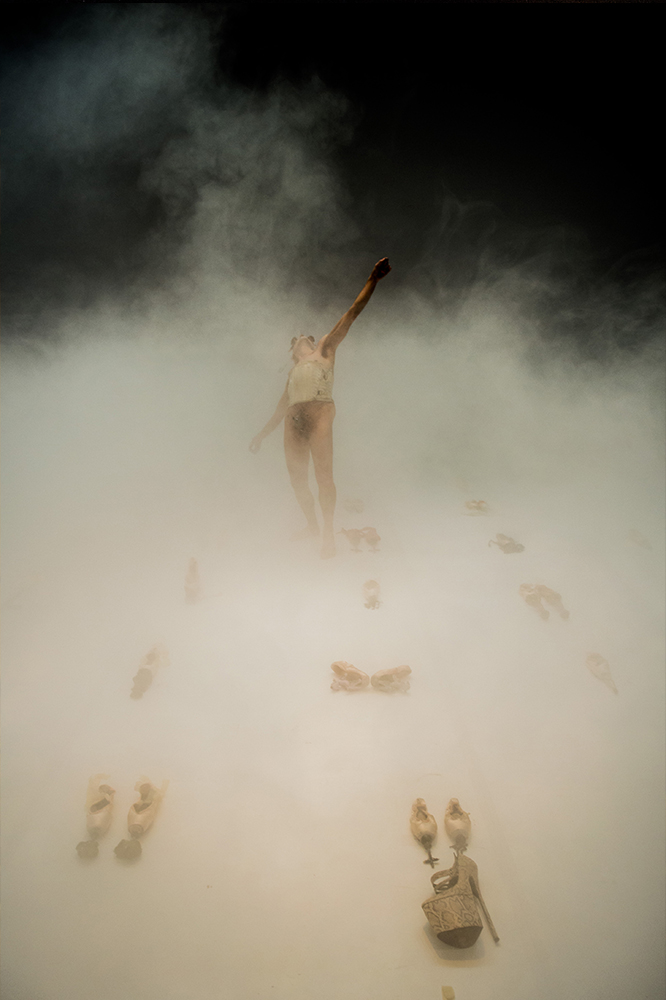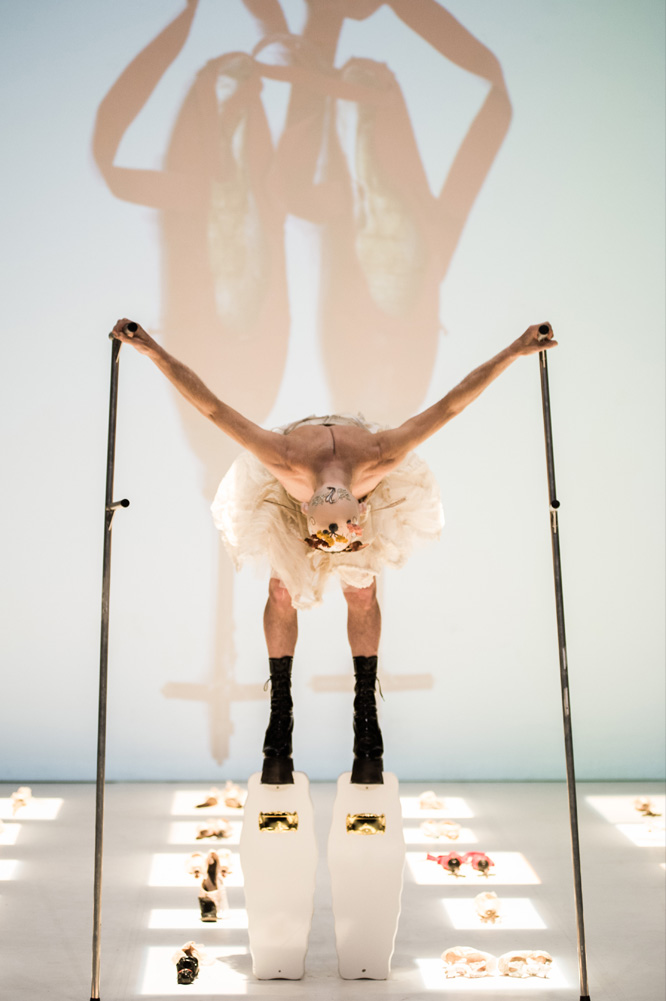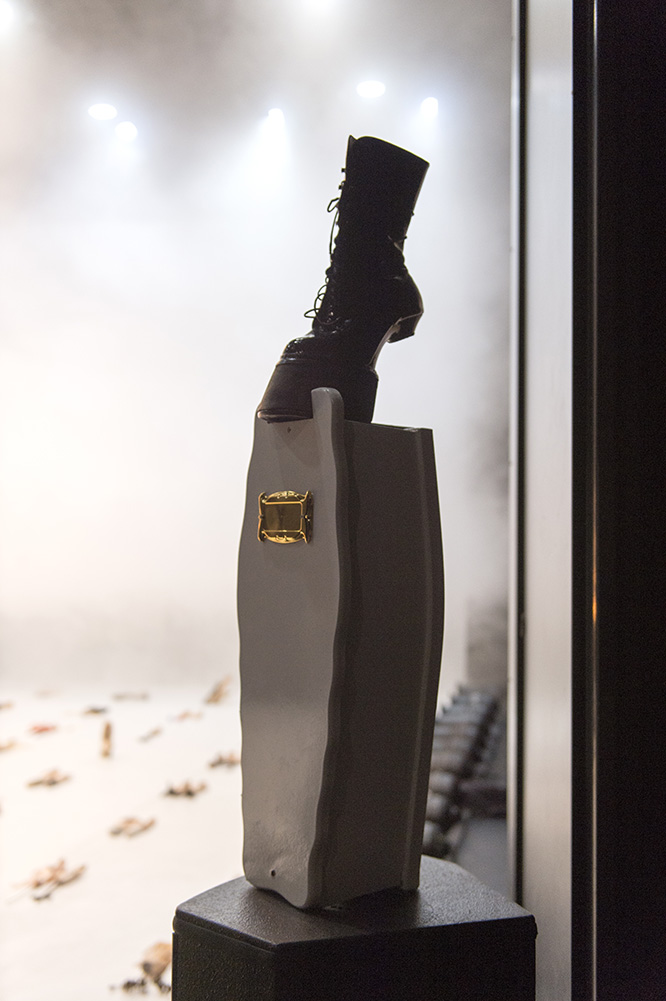 Chorégraphie, scénographie, costumes et interprétation ; Steven Cohen
Lumières : Yvan Labasse
Vidéos : Richard Muller & SHU
Régie Vidéo : Baptiste Evrard
Regard extérieur : Catherine Cossa
Management : Samuel Mateu
Production : Cie Steven Cohen
Coproduction : humain Trop humain – Centre Dramatique National (Montpellier) / Montpellier Danse / Dance Umbrella (Johannesburg) / avec l'aide à la création de la DRAC Nouvelle-Aquitaine
Spectacle créé le 24 juin 2017 au Centre Dramatique National de Montpellier dans le cadre du festival Montpellier Danse.
COMPAGNIE STEVEN COHEN
24 rue Succursale | 33000 Bordeaux | France
Samuel Mateu
Administrateur de production | +33(0)6.27.72.32.88
production[@]steven-cohen.com
La Compagnie Steven Cohen est soutenue par la
Drac Nouvelle-Aquitaine et par le Conseil Départemental de la Gironde.
Pas d'événement actuellement programmé.