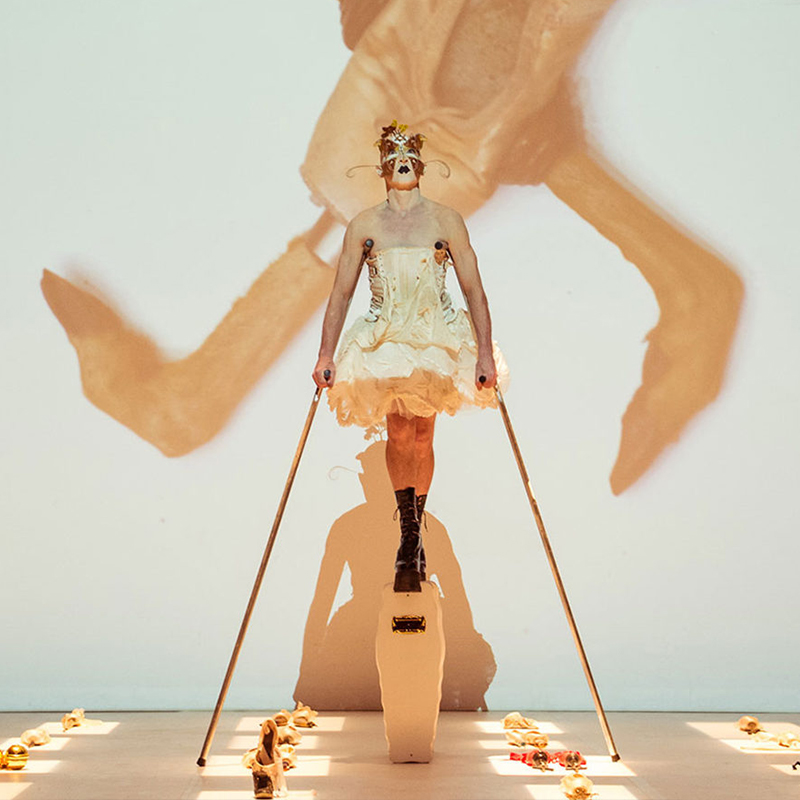 PUT YOUR HEART UNDER YOUR FEET… AND WALK!
Steven Cohen conducts a ritual of rare power dedicated to the memory of his late companion, Elu. In 2017, death separated the two men after 20 years of living together. Cohen turned to art to deal with the loss, transforming pain and absence into an imagistic ode. Crossing an ocean of solitude, Put your heart under your feet… and walk! is a sublime requiem in which the artist walks onto the stage like a man walking into the sea. Cohen is an artist who makes his work a political act. He is like the great channel of a universal emotion, infusing magnificent rituals with poetry and profound feeling.
Steven Cohen is a performer and visual artist. His art happens in public space, museums, galleries and theatres. Marked by an intense sensitivity, it works to systematically direct attention to whatever is marginalised by society, starting with Cohen's own identity as a gay/Jewish/white South African. After walking through a Johannesburg slum dressed in lights for his 2001 piece Chandelier, trampling dishes like shattered bones for the 2009 work Golgotha, and sharing the stage with his childhood nanny for The Cradle of Humankind in 2011, he continues his hugely political art of walking and of confronting violence, whether intimate or collective, in this piece created in 2017.