BOUDOIR
The boudoir is traditionally a room within a bourgeois house reserved for feminine conversations, between living room and bedroom – the inverted double of the predominately masculine sphere of public and social spaces – a space whose easy, even contemptuous reputation Sade recast, making it a place of new-found and affirmed liberty through the drawing together of sexuality and philosophy, intimacy and a social critique of restrictive dogmas and powers.
Each element harbours fragments of memories that re-emerge from a collective past life (bourgeois sociabilities, contraptions and costumes, relics of religion and war, trophies celebrating man's domination of nature, of animals or bodies and far-off cultures…) Through the collage or convergence of contradictory memorial references, the objects, furniture and costumes together generate hybrid and metamorphic forms. The ensemble of elements creates an intimate even mental space and one that is moreover both elegant and delicate. Like an invitation to meditation, introspection and perhaps appeasement, offered and open to the imagination of each visitor.
Steven Cohen will juxtapose this intimate space simultaneously or successively with video recordings of actions effectuated outside in symbolic and memorial places: the inverted double of the boudoir, in which actions from the public sphere will be introduced into the private sphere, actions which were on the contrary based on the exhibition of the private or intimate within the public space. In both cases, the forms and actions – which centre on the metamorphosed body of Steven Cohen – reveal how interior conflicts, representations, oppressions and laws all intertwine.
This performative-installation is conceived as the culmination of precedent works created by the performer and visual artist, born in 1962. Steven Cohen will be present in the space, alone, as much host as a piece of furniture among other furnishings. He will welcome the audience into an intimate space he has created and with which he will interact: a scenographic and decorated place, a chamber of memories as well as an elegant old-word salon containing diverse objects and pieces of furniture (his visual artworks include furniture he has transformed, adapted and reimagined), paintings and candelabras, graphic works and animal statuaries.
November 2022
Lausanne (CH) – Théâtre Vidy-Lausanne
from 03/11/22 to 16/11/22
Paris (FR) – Beaubourg, Centre Pompidou
from 24/11/22 to 26/11/22
December 2022
Rennes (FR) – TNB

from 13/12/22

to

 15/12/22
January 2023
Bruxelles (BE) / Théâtre National Wallonie-Bruxelles
from 20/01/23 to 22/01/23
February 2023
Bergen (NO) / BIT Teatergarasjen
from 10/02/23 to 11/02/23
Zurich (CH) / Focus
from 23/02/23 to 25/02/23
March 2023
Annecy (FR) / Bonlieu Scène Nationale
from 01/03/23 to 03/03/23
April 2023
Poitiers / TAP
from 03/04/23 to 04/04/23
October 2023
Toulouse / Garonne
from 03/10/23 to 08/10/23
April 2024
Madrid / Teatros del canal
from 17/04/23 to 19/04/23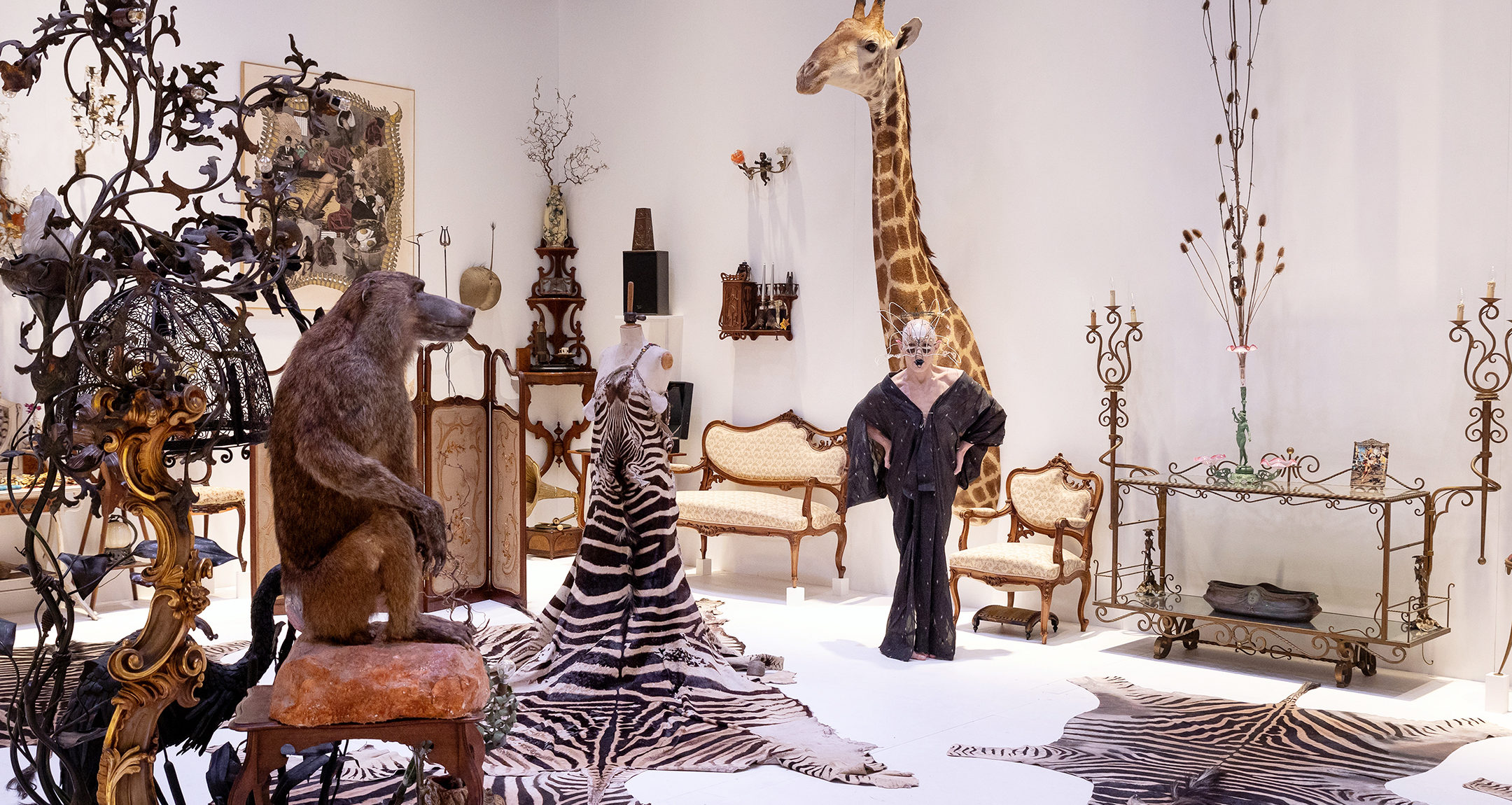 With Boudoir he thus continues his research into the mark different powers and history make upon the body, as well as the mark of death on life. As in his precedent works he confronts and transcends this through the concrete, visual and sensual invention of hybrid and fluid identities born out of the meeting of opposing behaviours – which are thus incorporated or metabolized. This union of oppositions is something he would call transgression: violent and delicate, trivial and elegant, simple and savant, intimate and public, personal and collective, sacred and profane, life and death, feminine and masculine. The ensemble gives rise to the emergence of a truly free being, both delicate and ethereal yet fully conscious of the world's many horrors.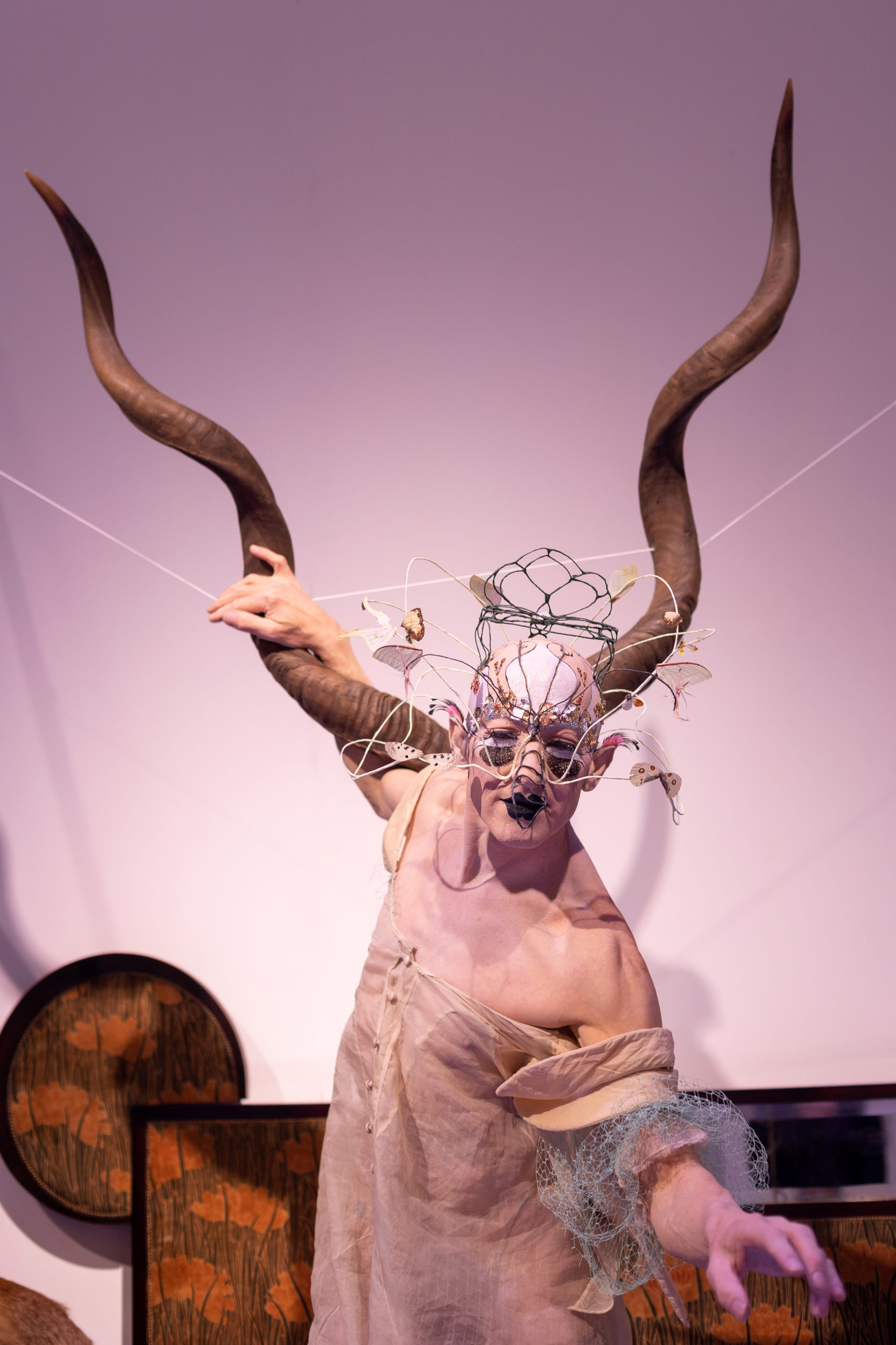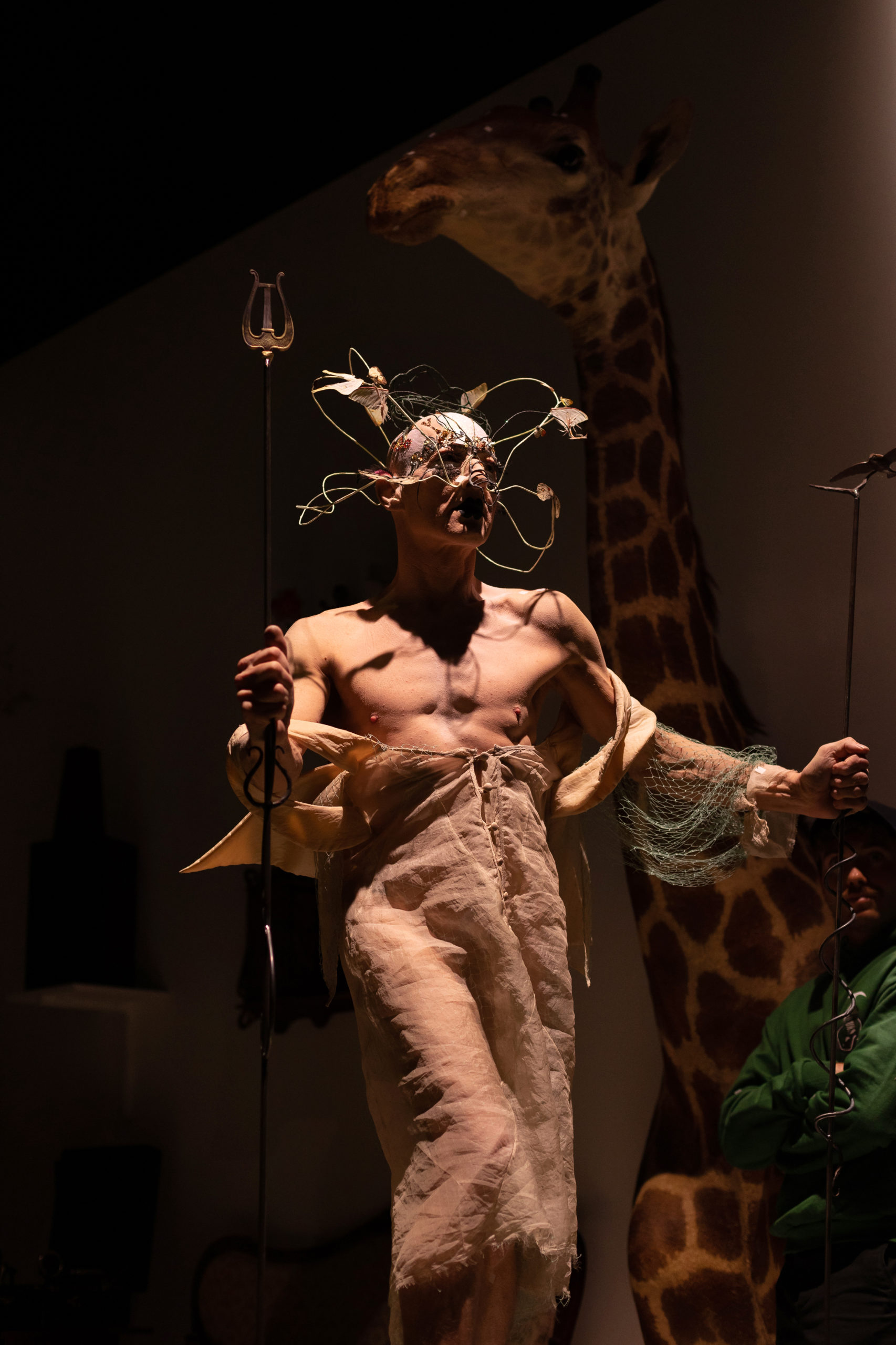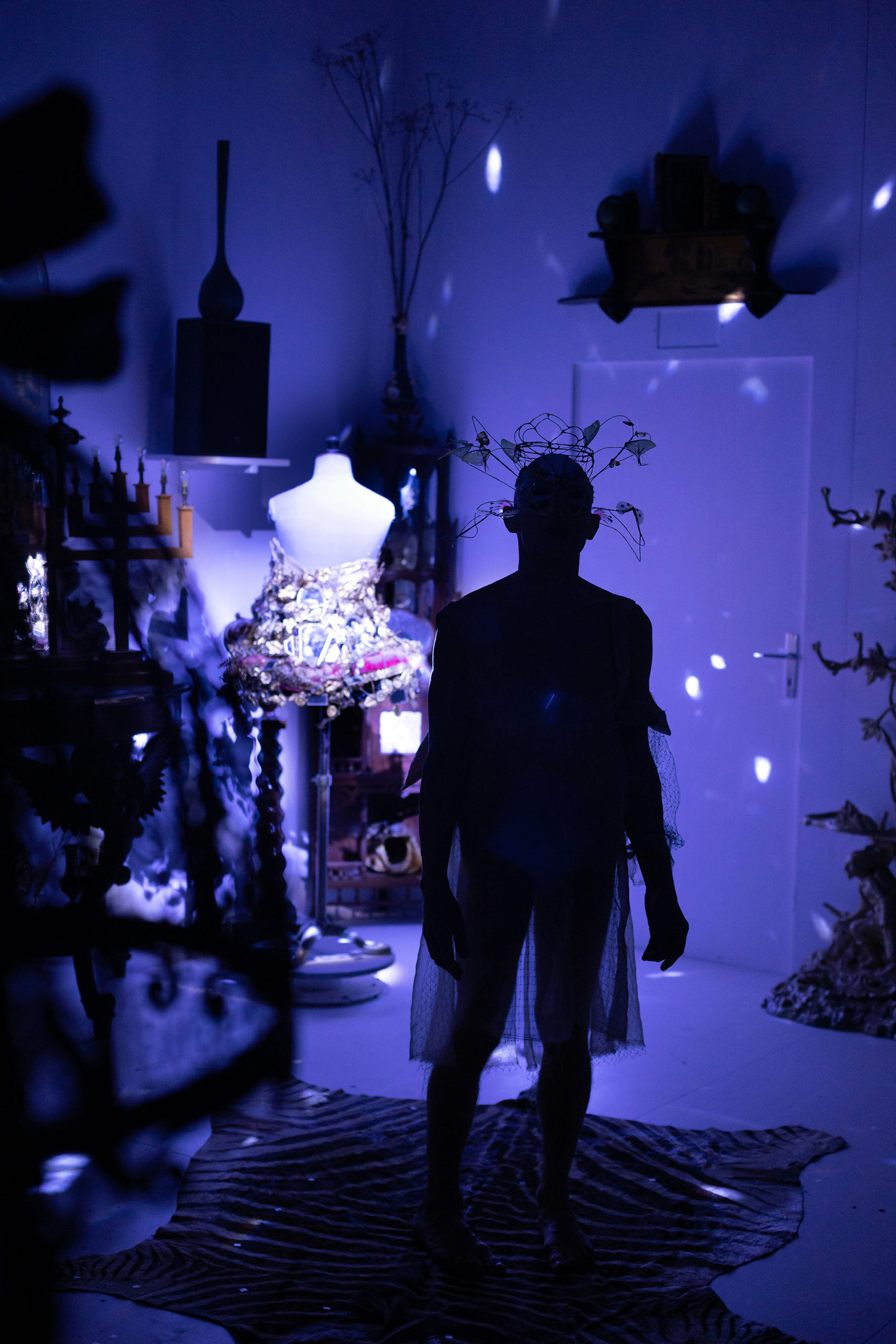 Conception and performance : Steven Cohen
Production : Cie Steven Cohen, Théâtre Vidy-Lausanne
Coproduction : National Theater of Bretagne, Rennes – Les spectacles vivants, Centre Pompidou – Paris Autumn Festival – TAP Theater and Auditorium of Poitiers – Les Halles de Schaerbeek – Mousonturm Frankfurt – BIT Teatergarasjen
With the support of the DRAC Nouvelle-Aquitaine, the Fondation d'entreprise Hermès and the Collectif FAIR-E/CCN of Rennes and Bretagne
STEVEN COHEN COMPANY
24 rue Succursale | 33000 Bordeaux | France
Samuel Mateu
Production | +33(0)6.27.72.32.88
production[@]steven-cohen.com
The Steven Cohen Company is supported by
Drac Nouvelle-Aquitaine and by Conseil Départemental de la Gironde.