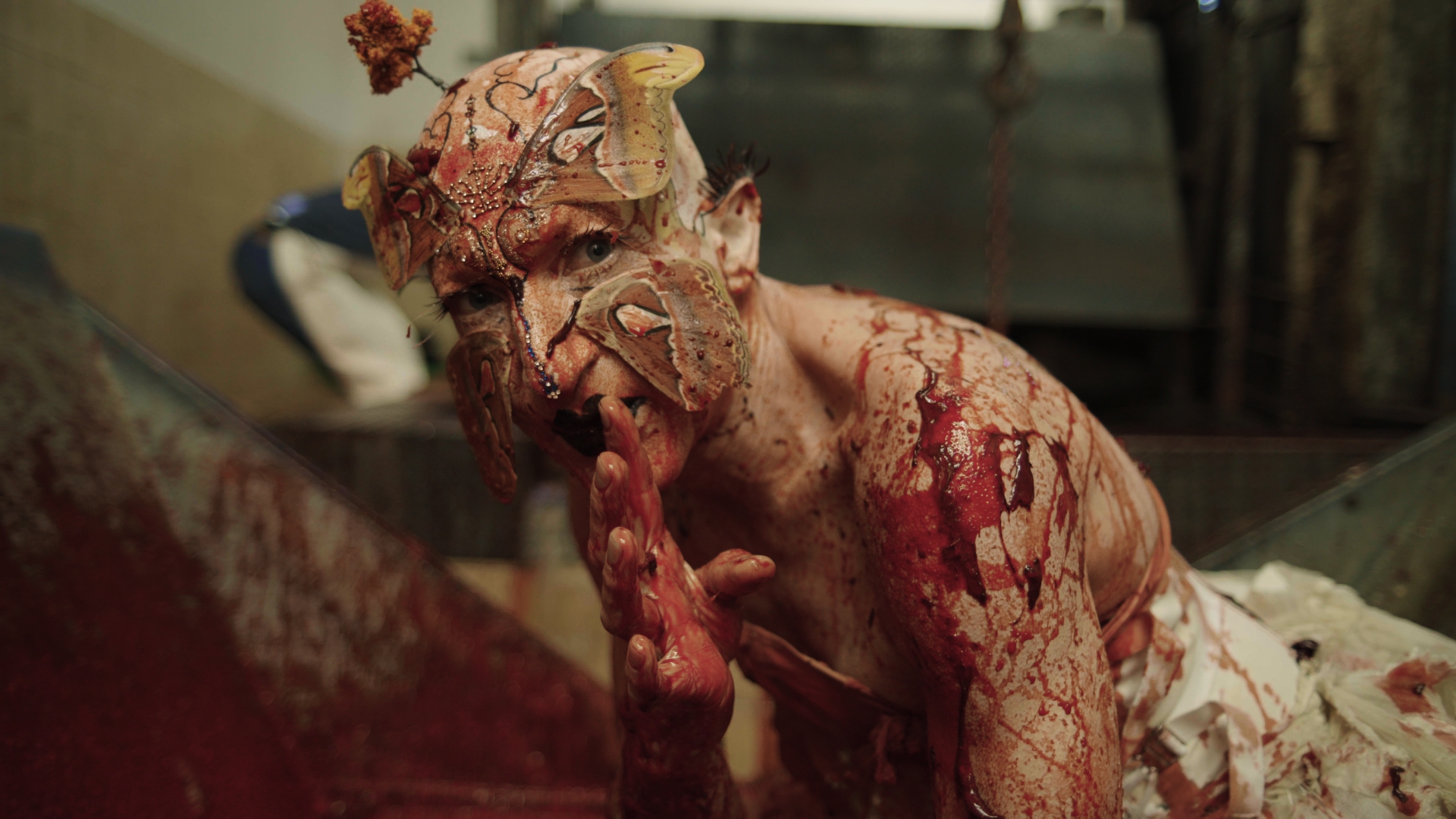 ABATTOIR FAT / ABATTOIR BLOOD
Original format : color video / 16:9
HD Video
14 min 50 sec
The performance artwork for camera, Abattoir, was made in direct response to the death of my life-partner Elu Kieser. Elu and I met in 1997, fell in love and shared our everything for the next 20 years. We loved beyond words, we lived and worked together, we fused. We fought with each other but never against each other, with each other and against the world. Our weapon was our art.

After the shock of Elu's sudden and brutal death by haemorrhage, I set out to find a ritual of lamentation and decided to wash myself in the blood of the blameless. I ethically but illegally negotiated my way into an abattoir for this purpose. The work is an expression of accepting my destiny in not dying alongside Elu, an experiment in how to deal with survivor guilt in an effort to keep my amputated heart still beating, in how to bear tribute to our lives so richly danced in poverty.
Steven Cohen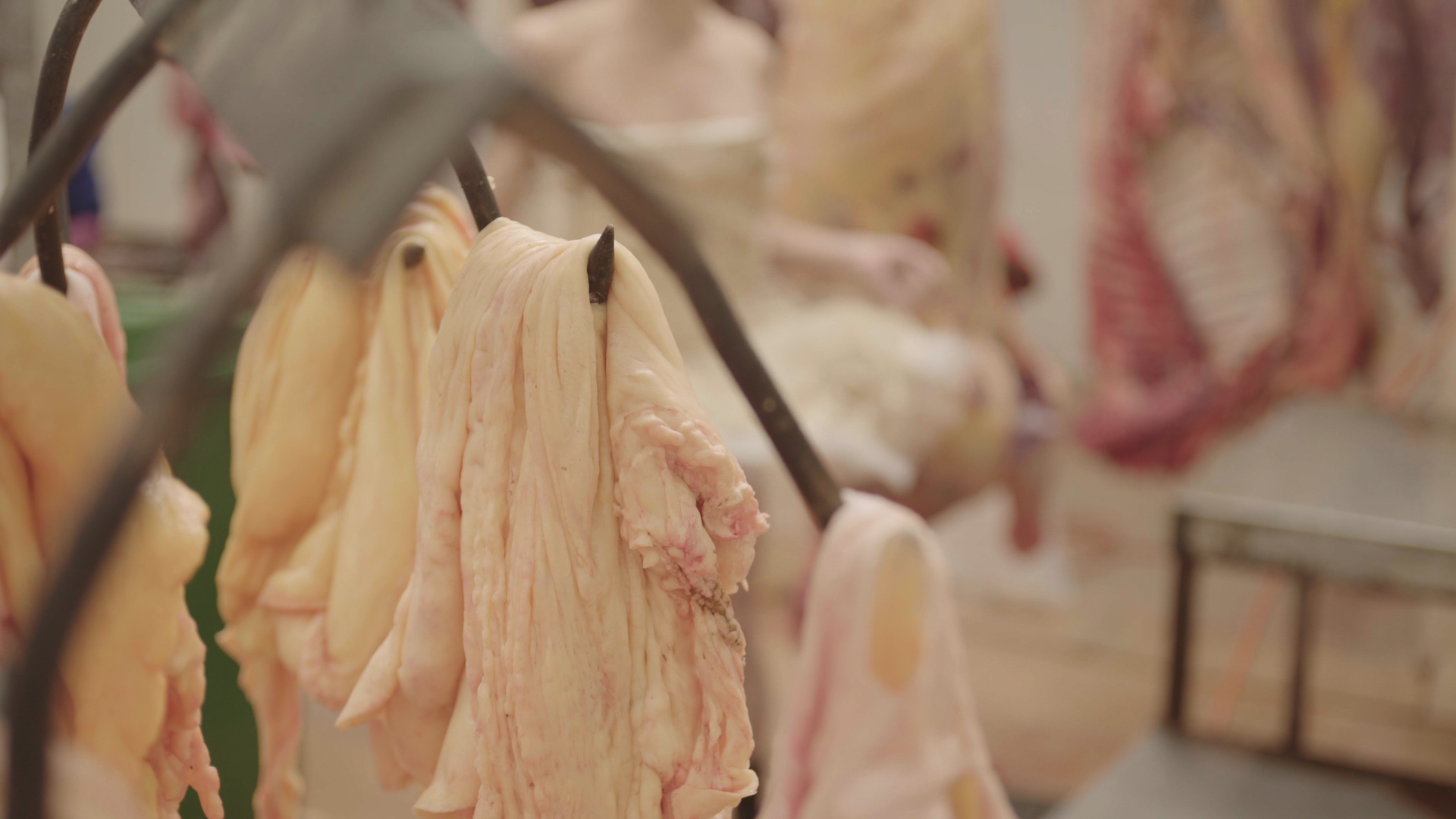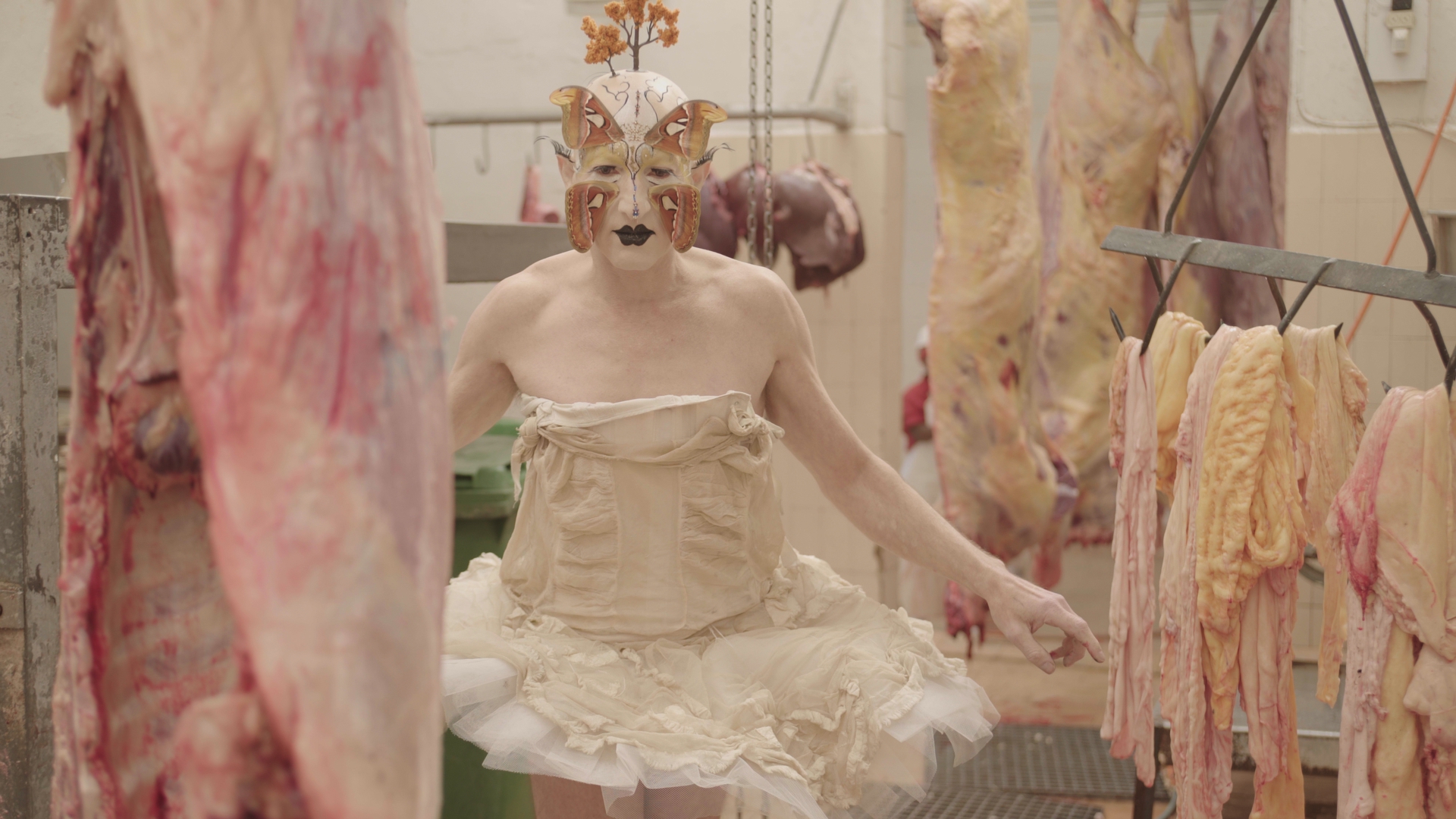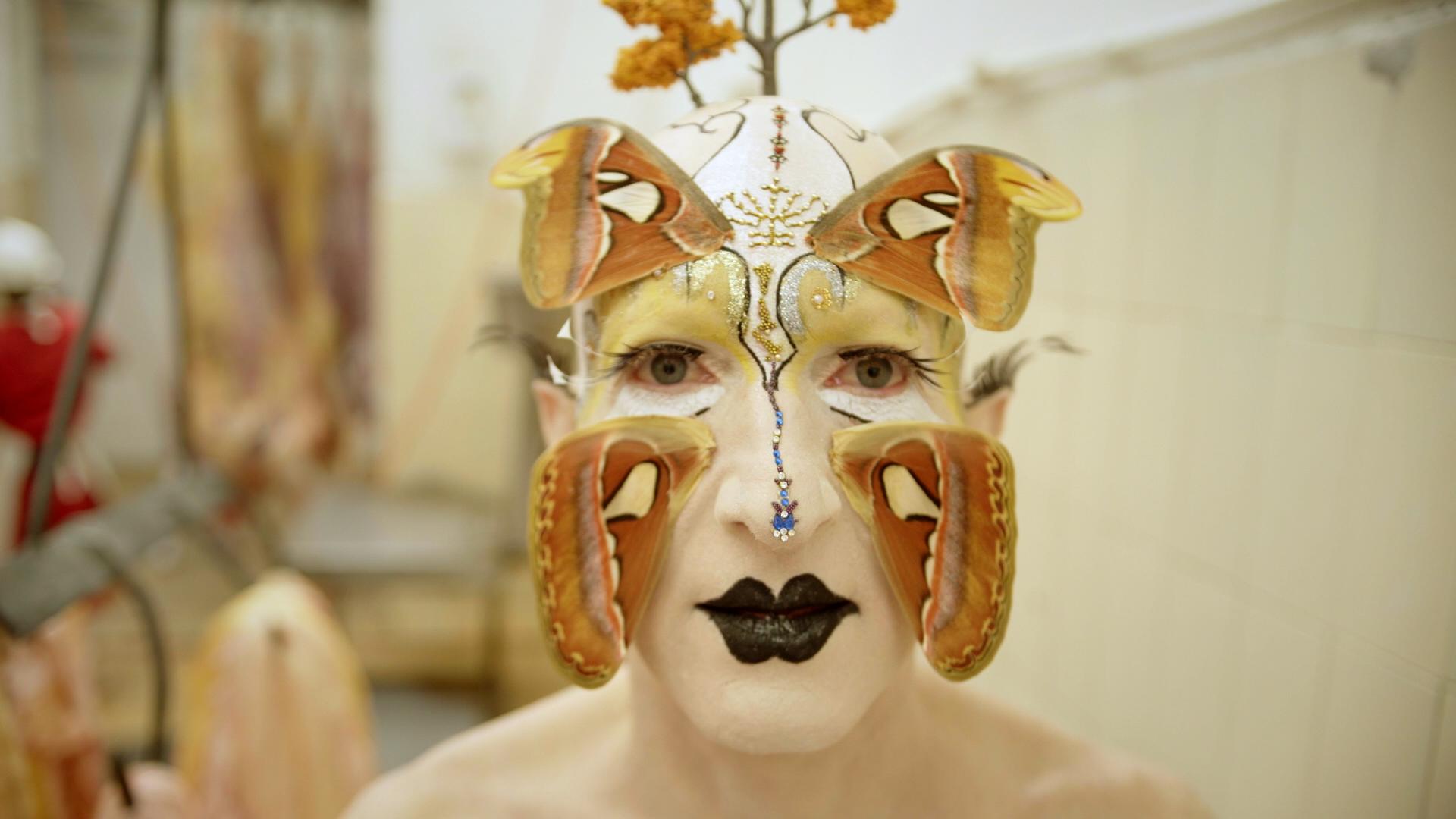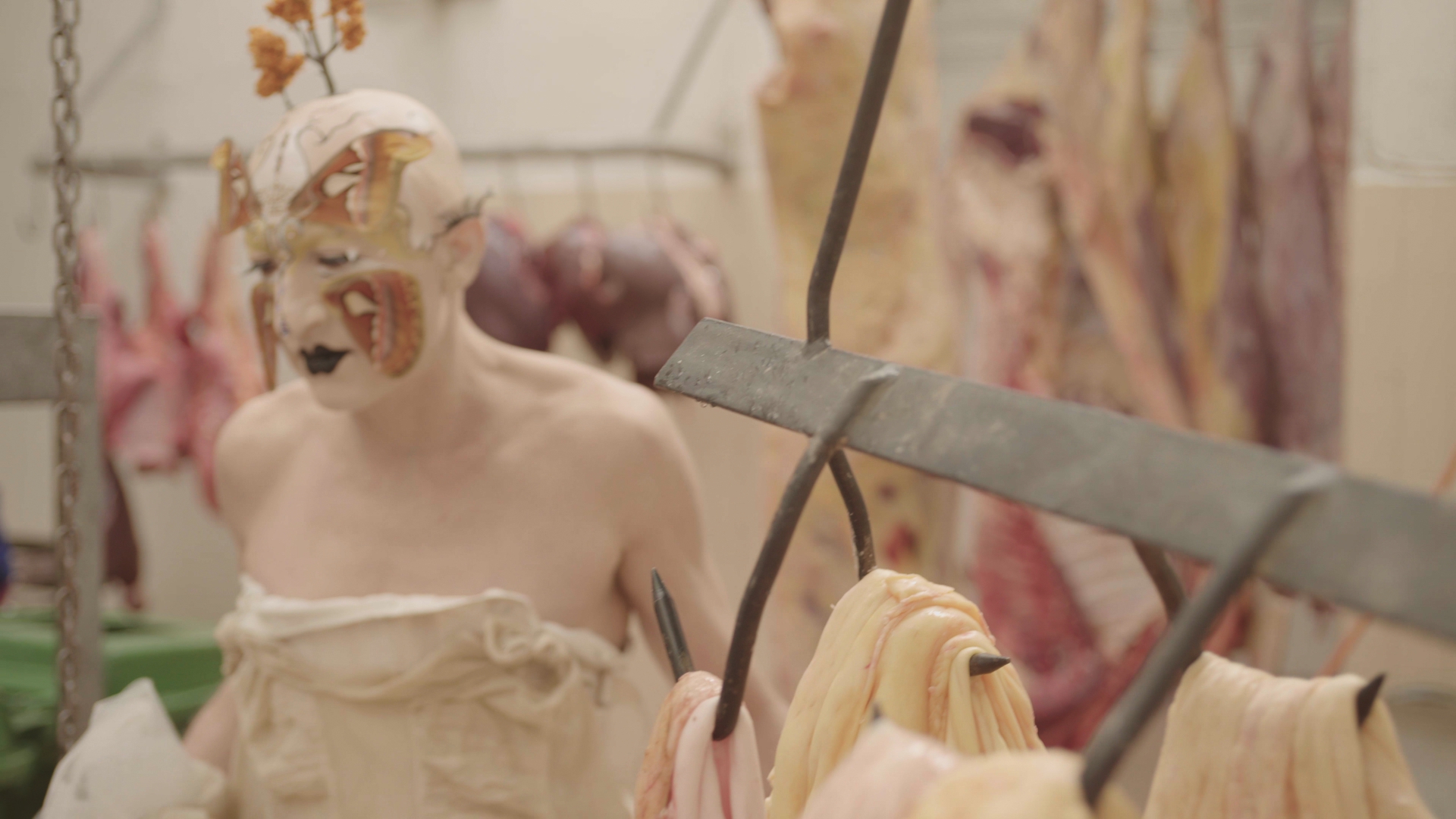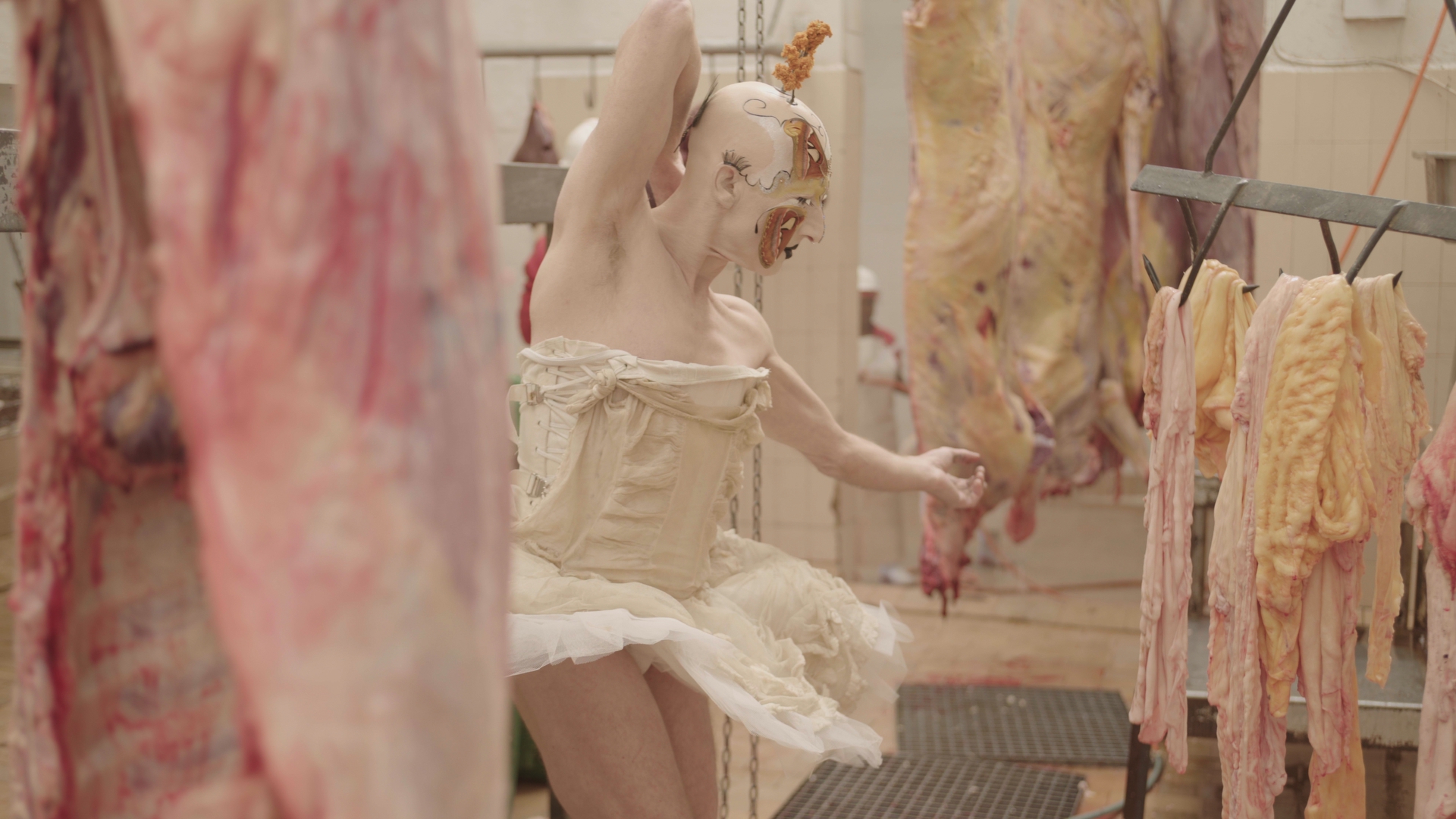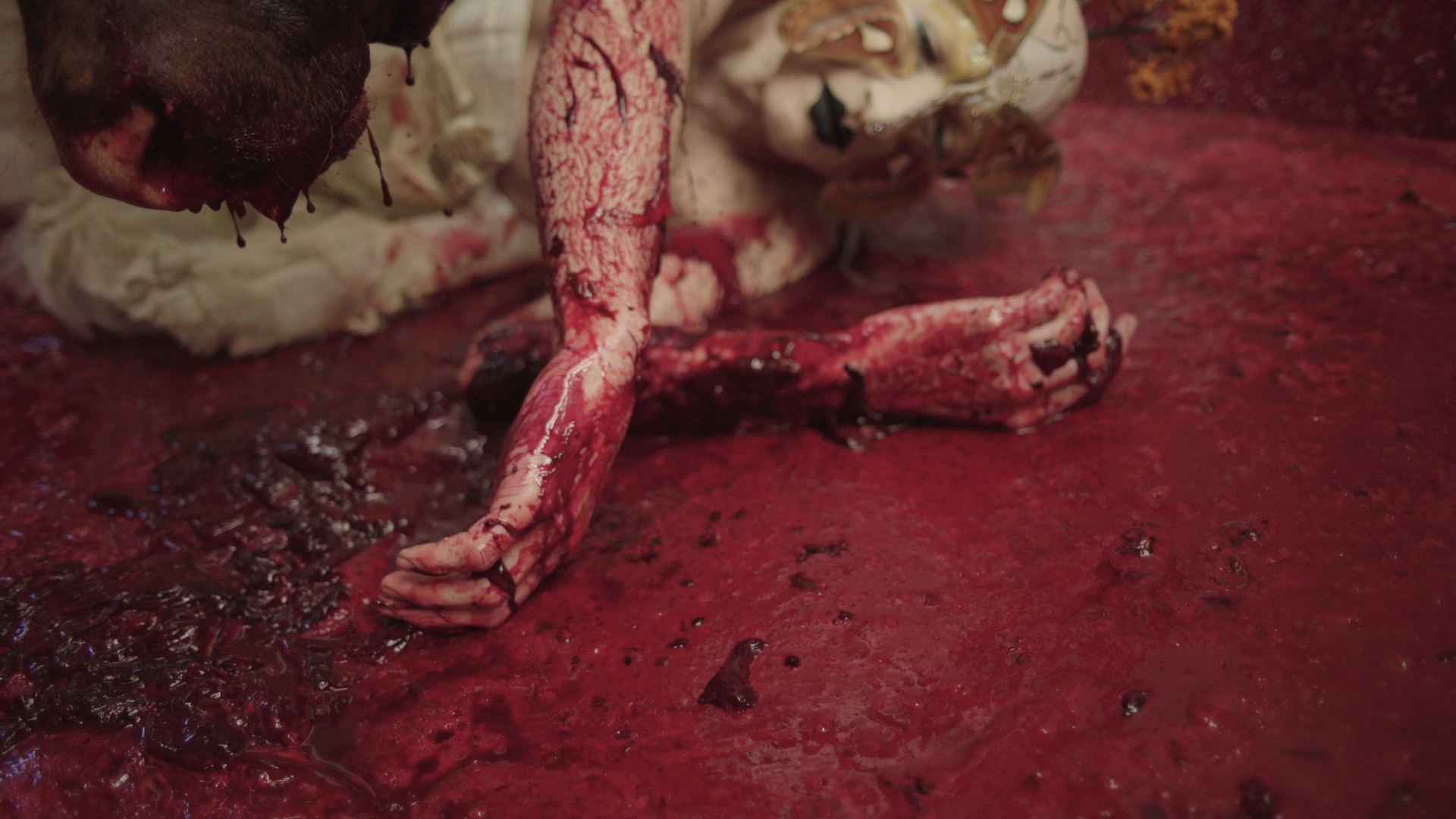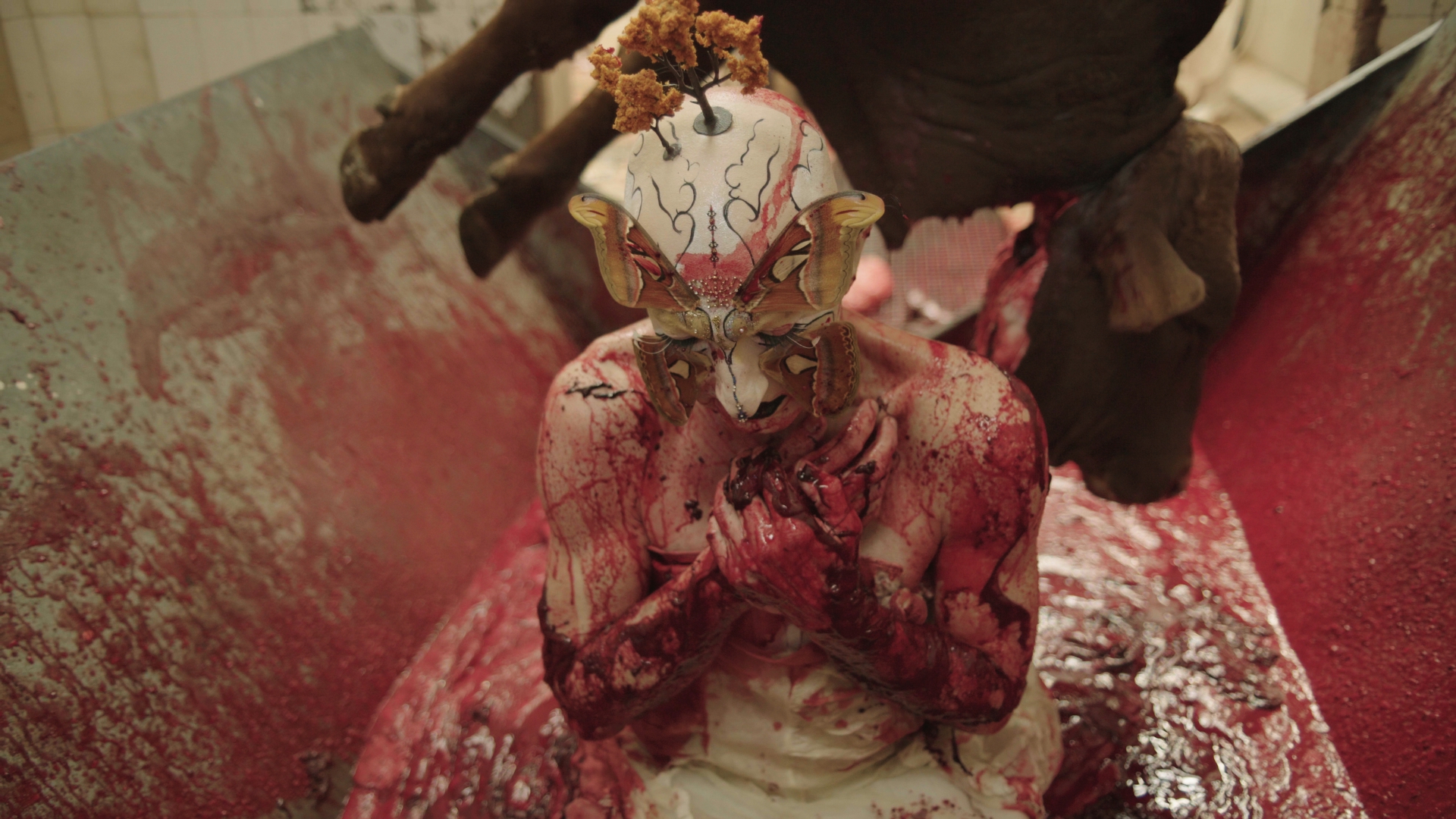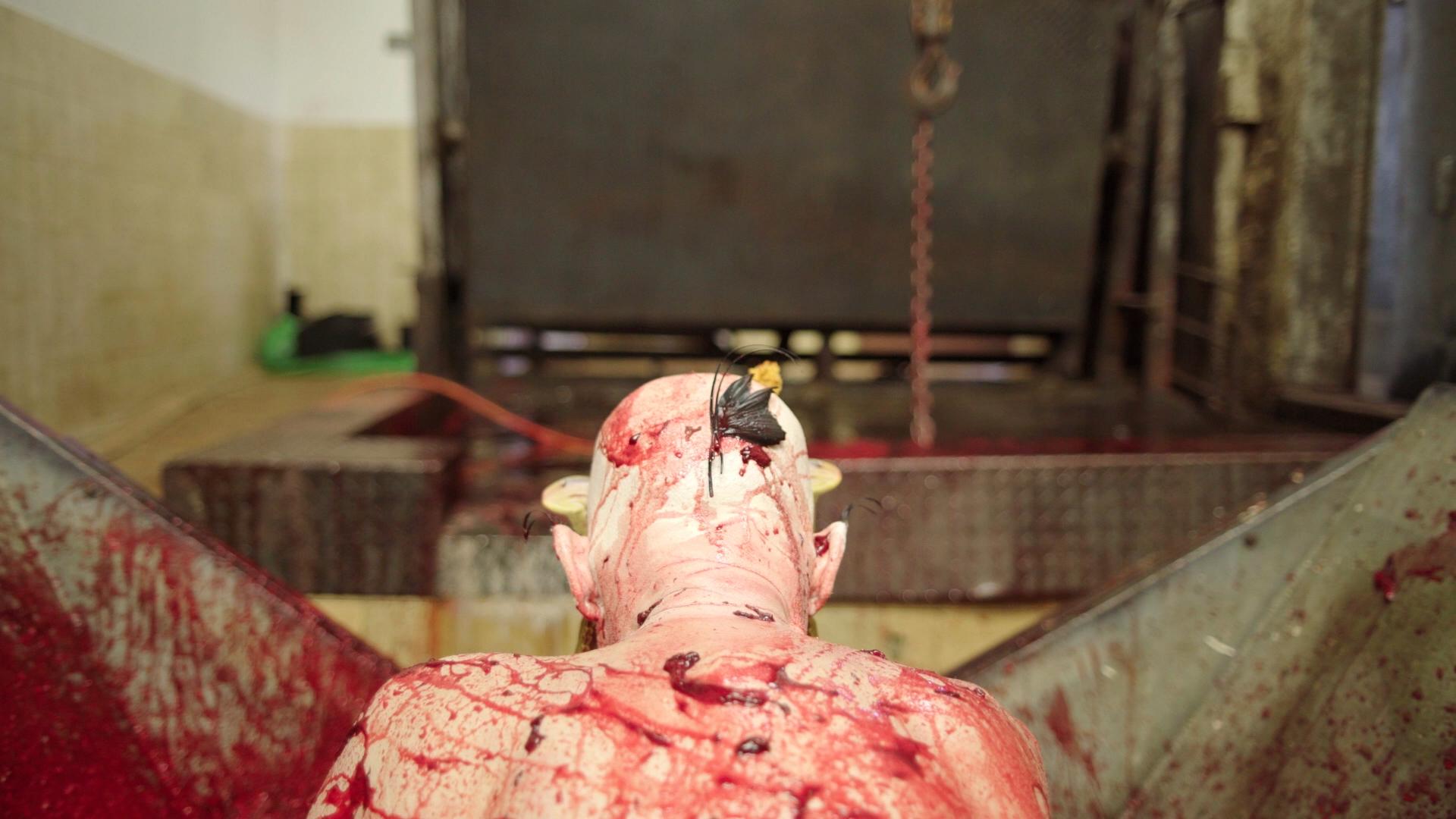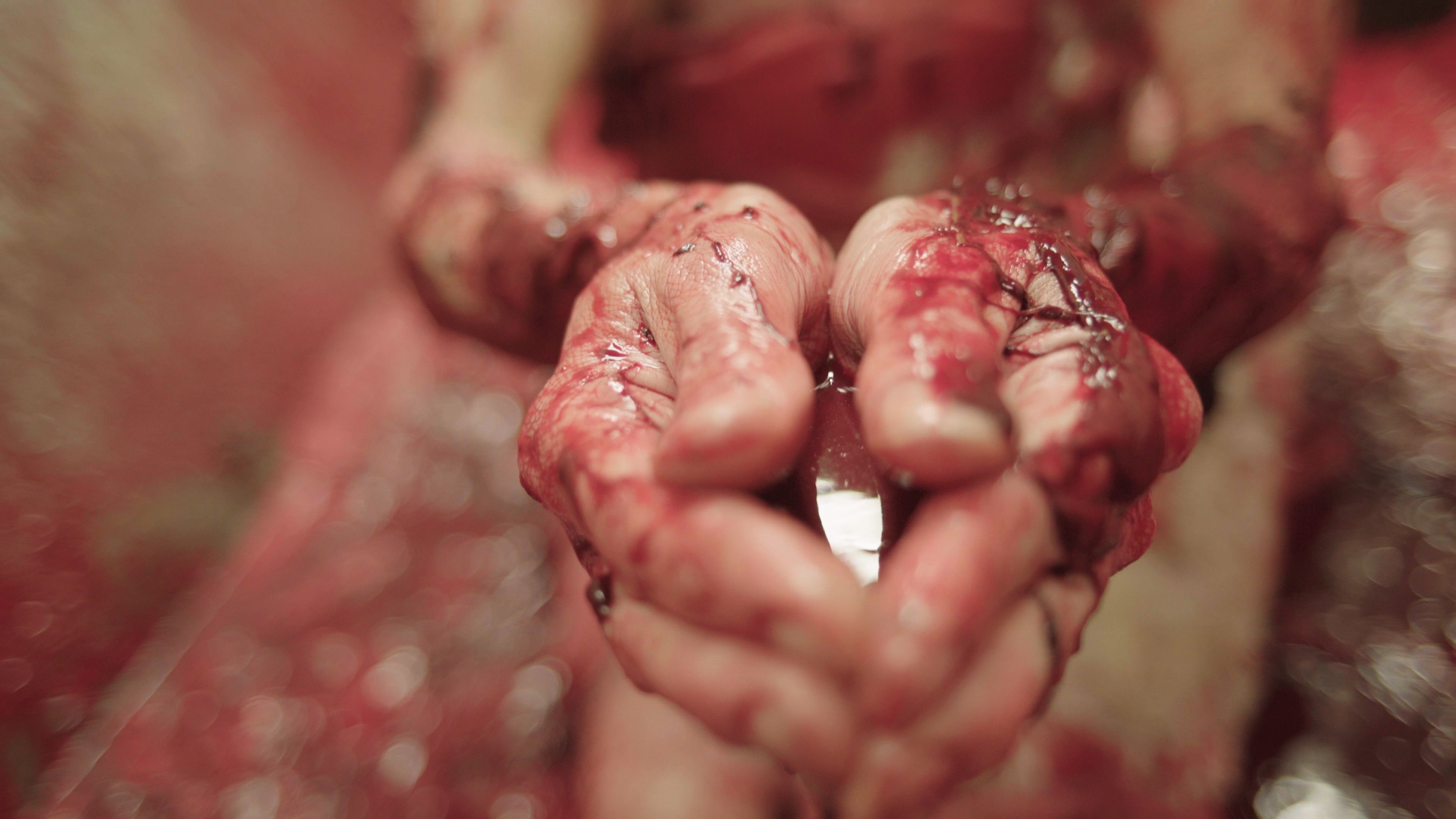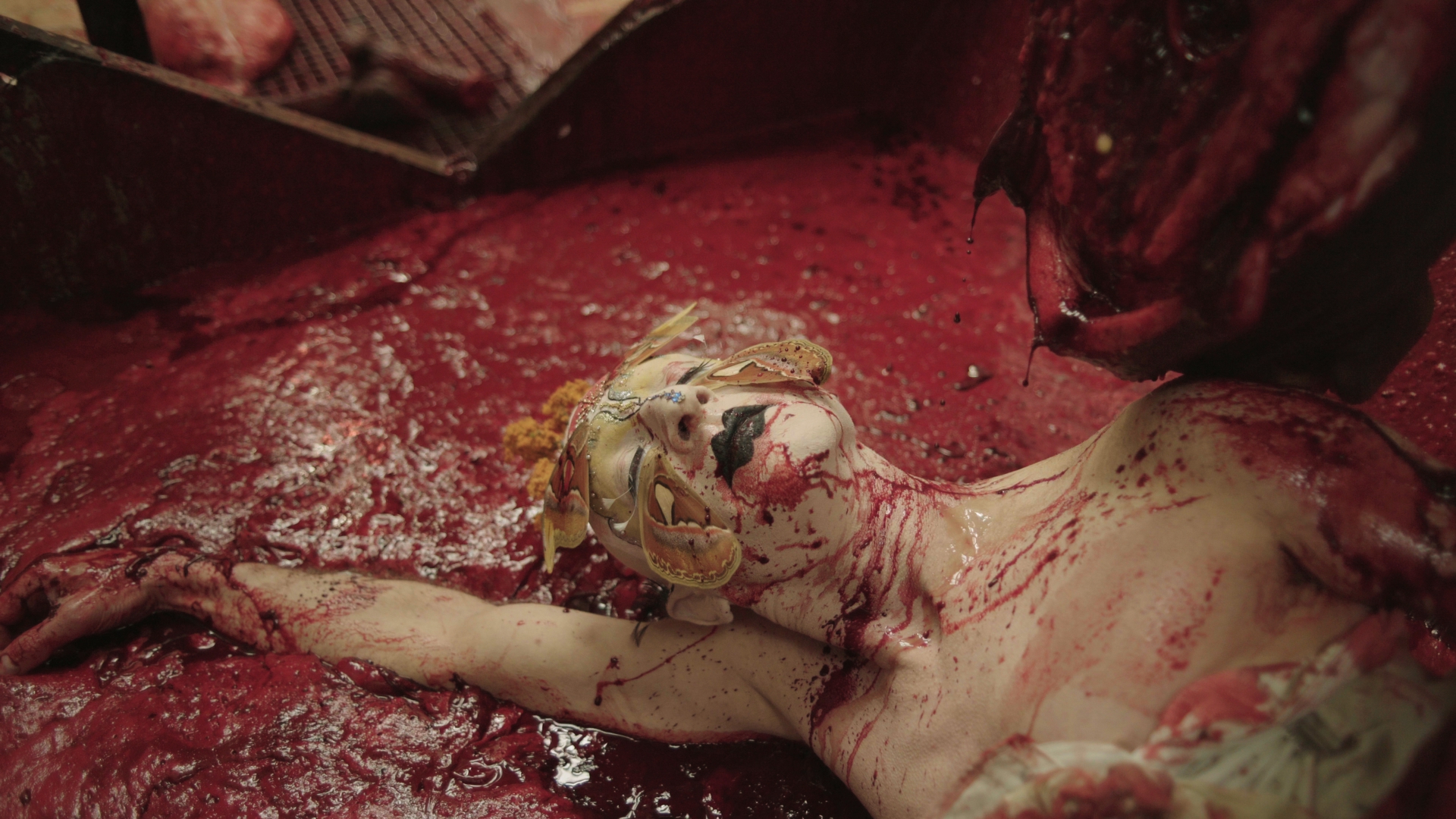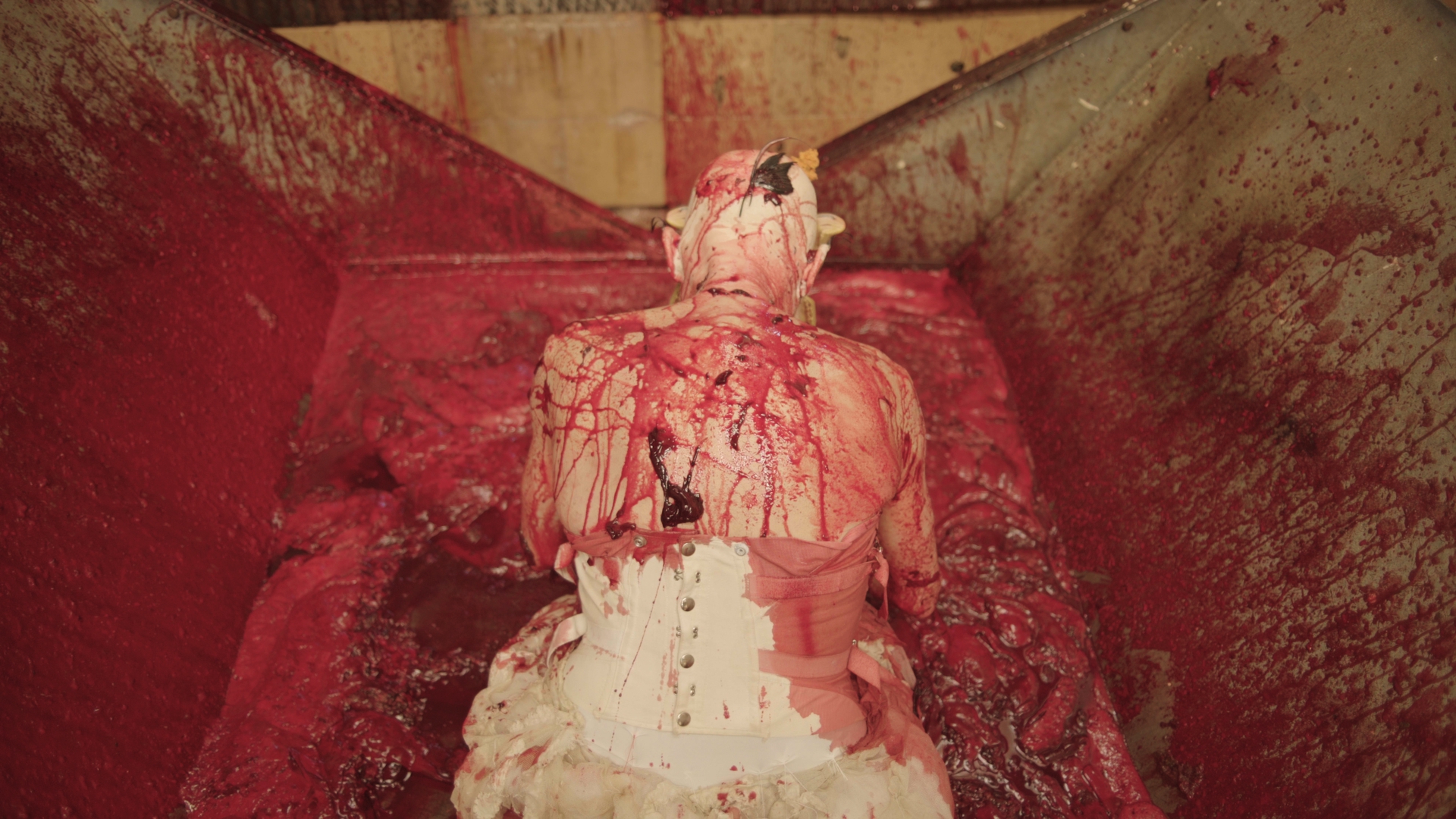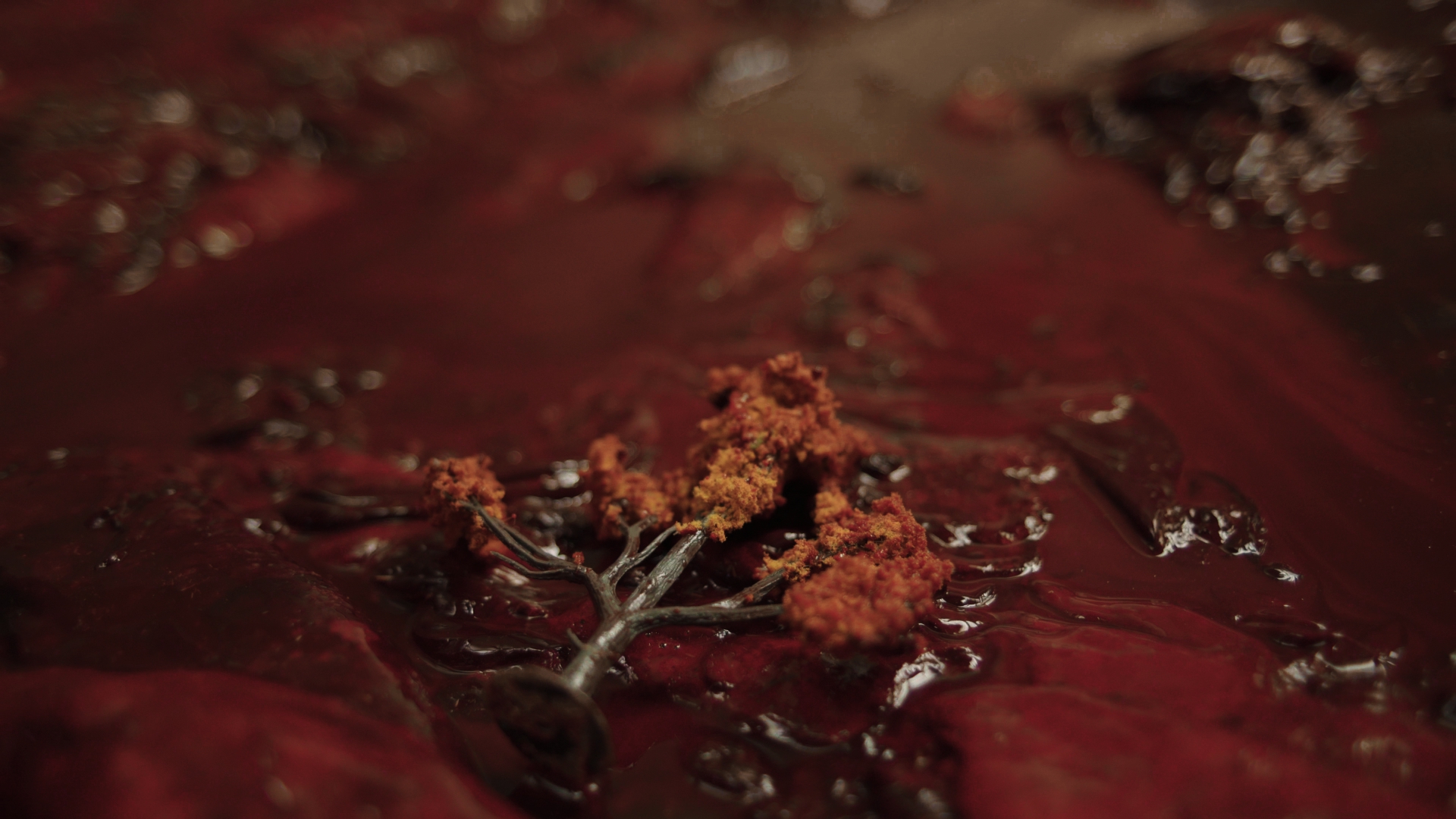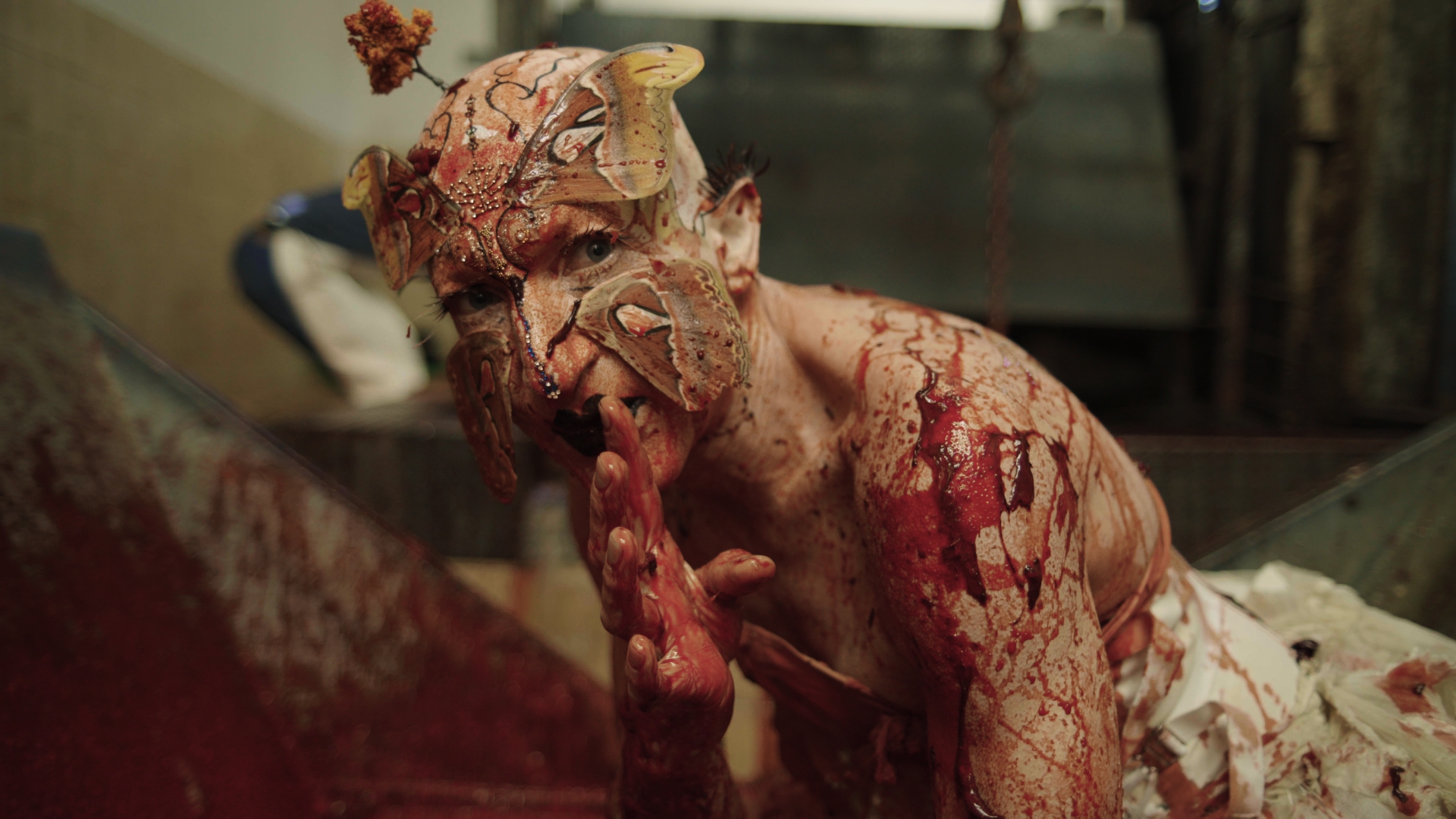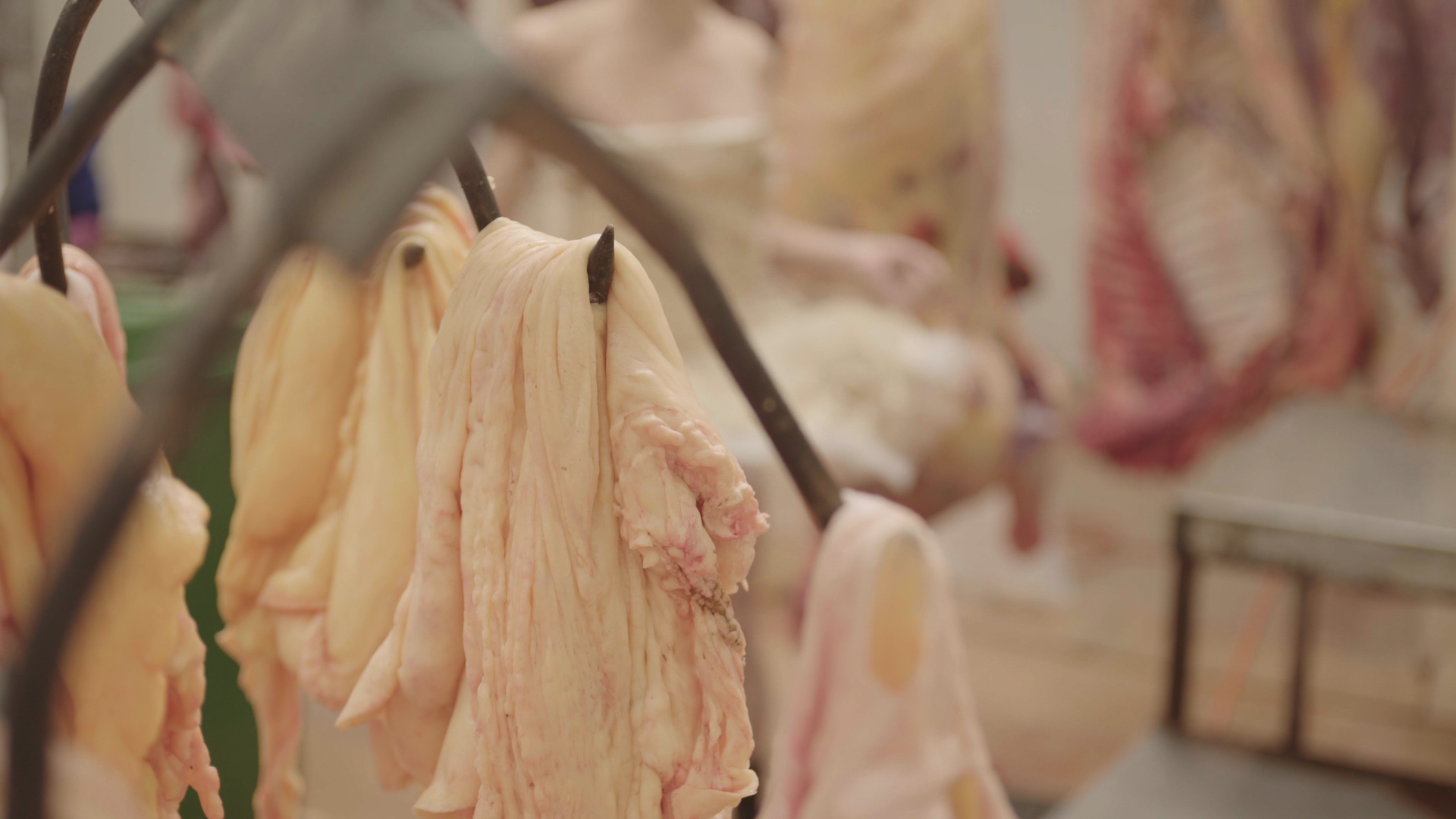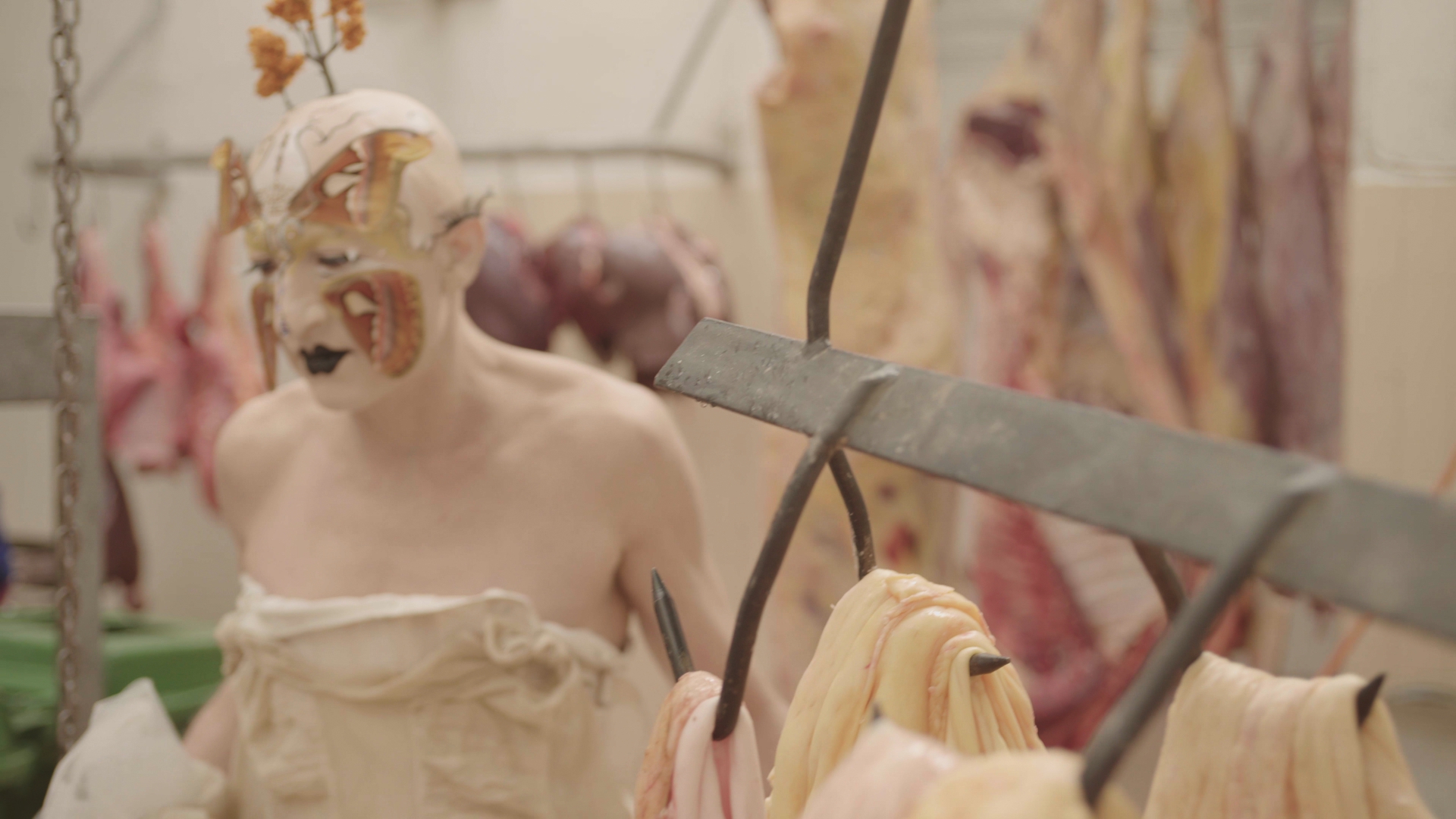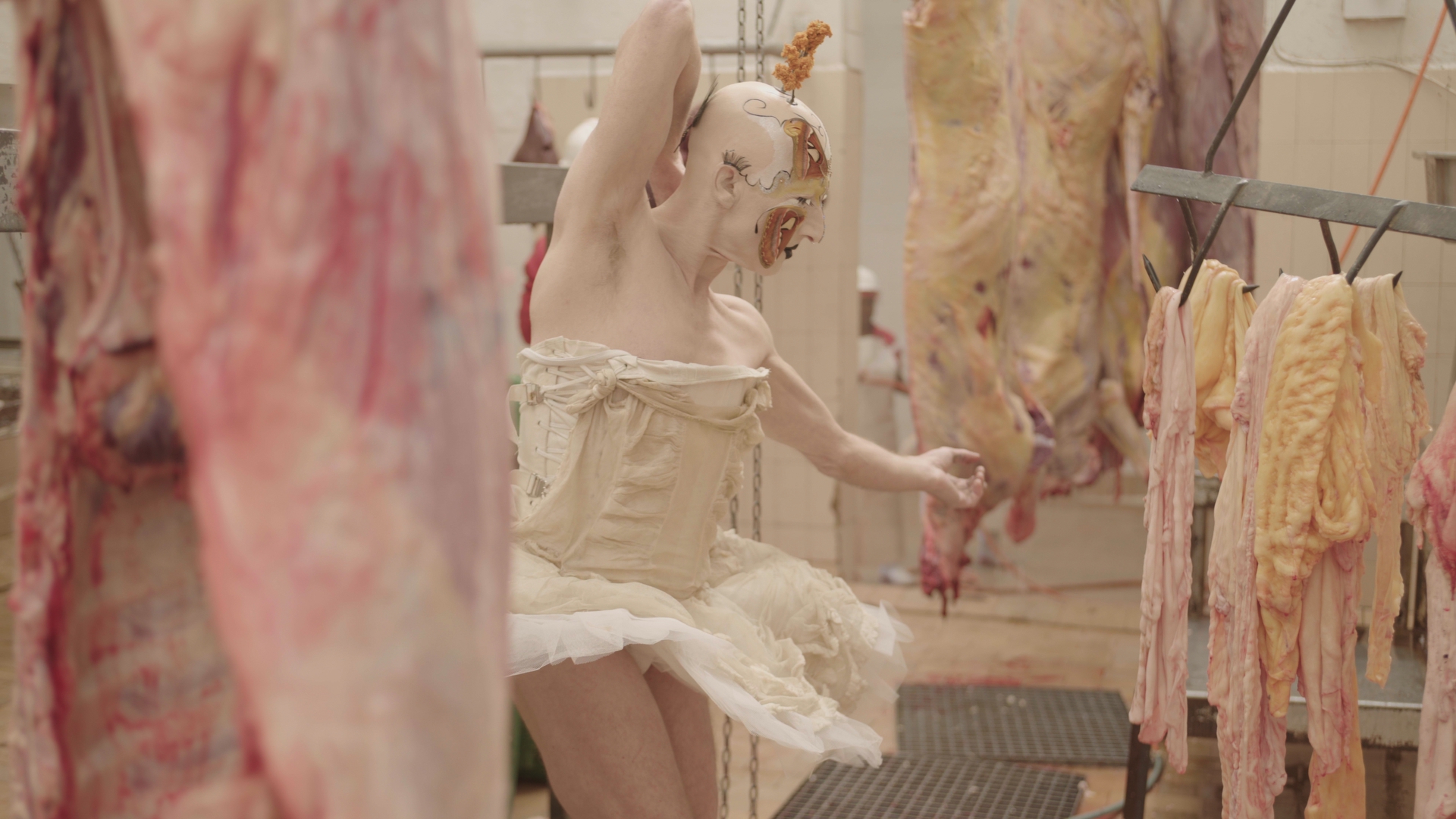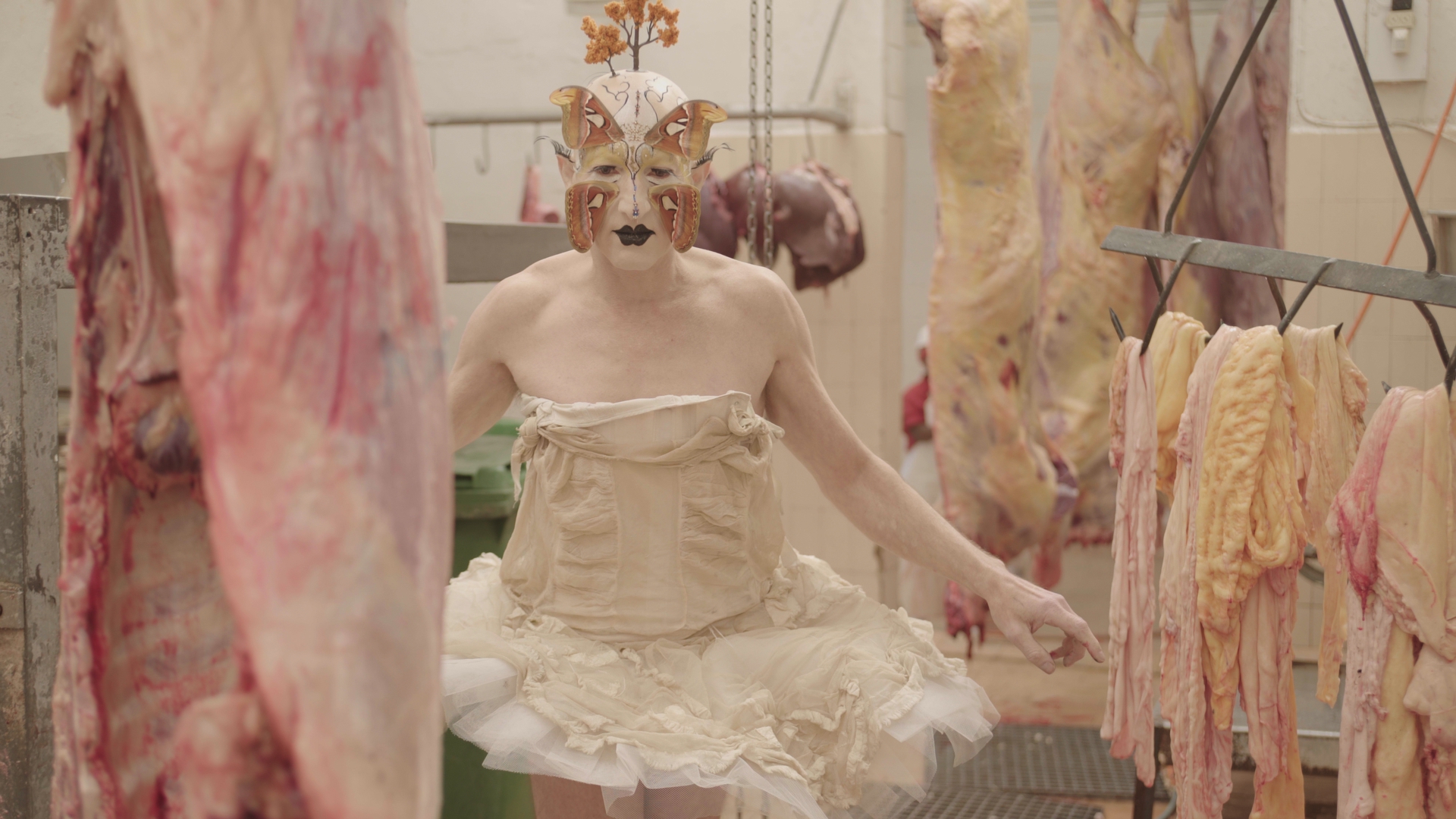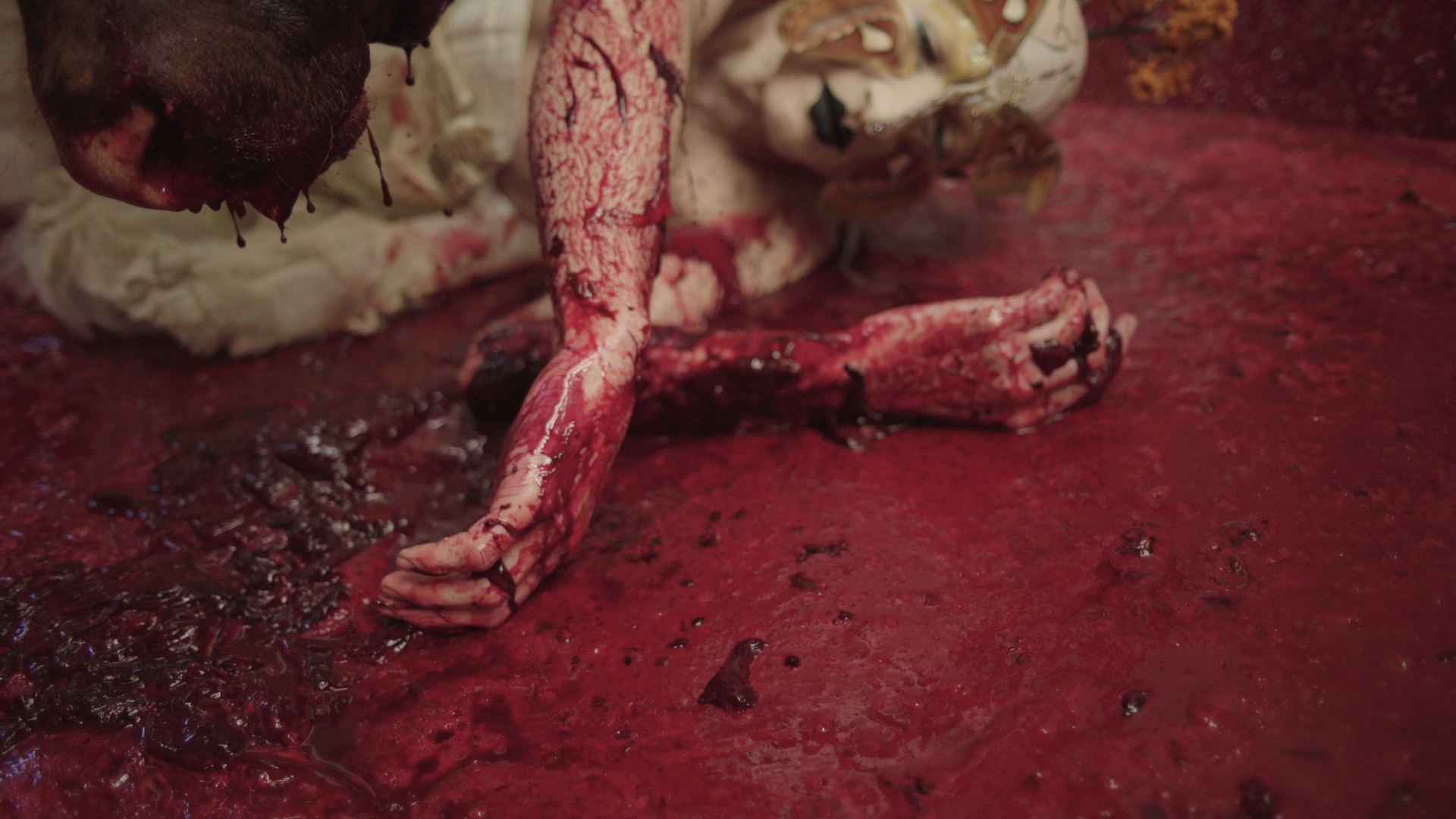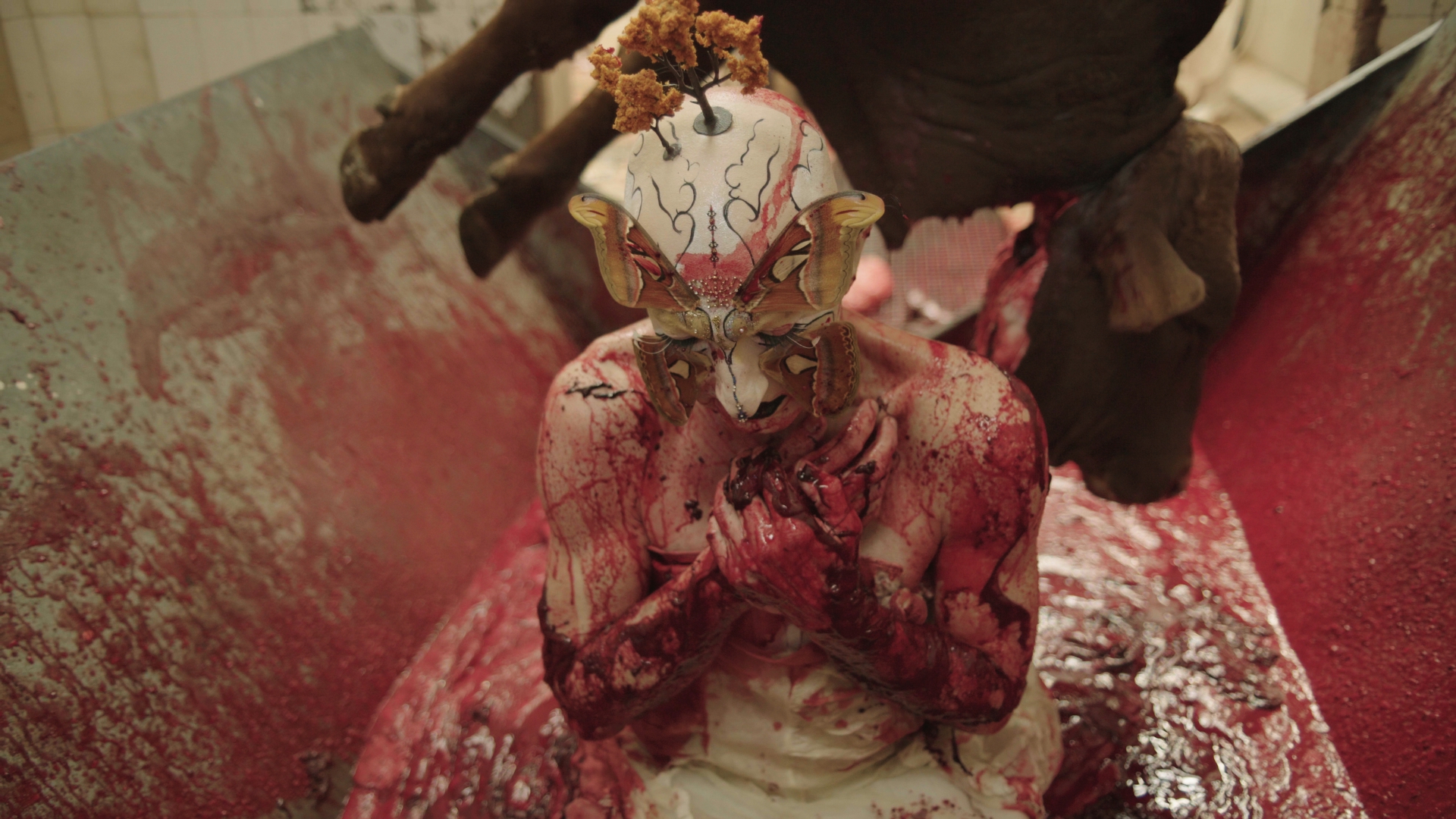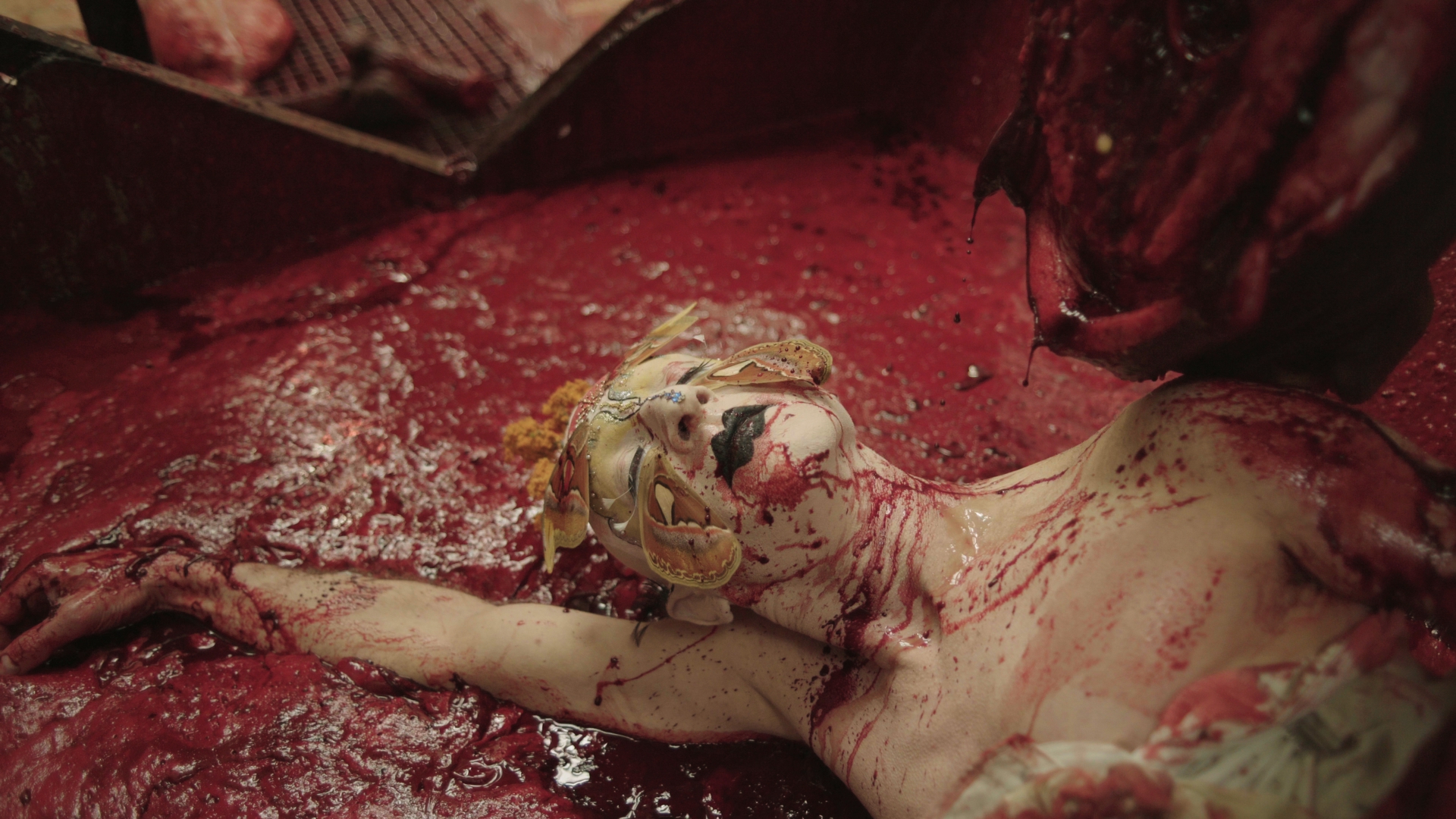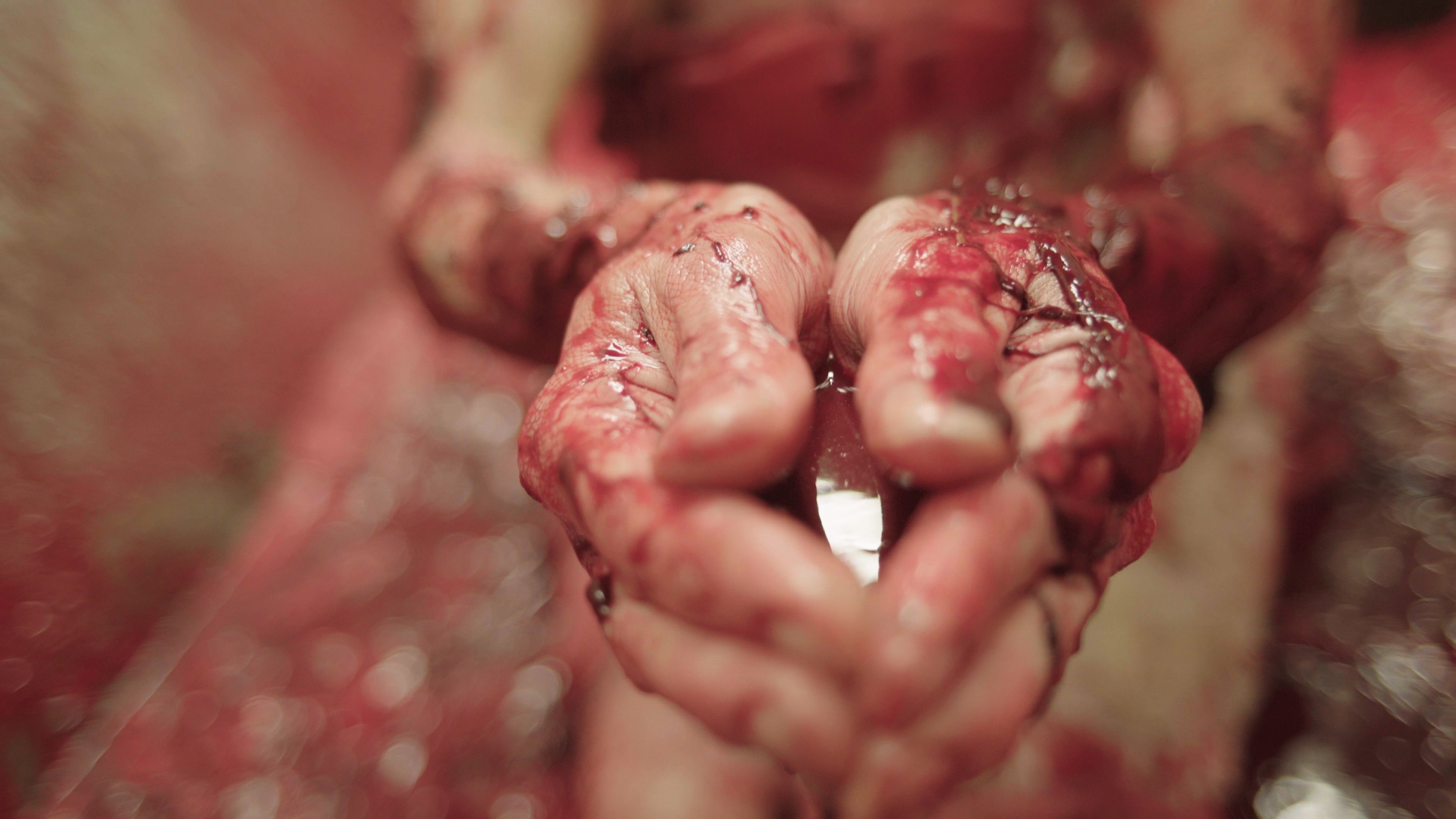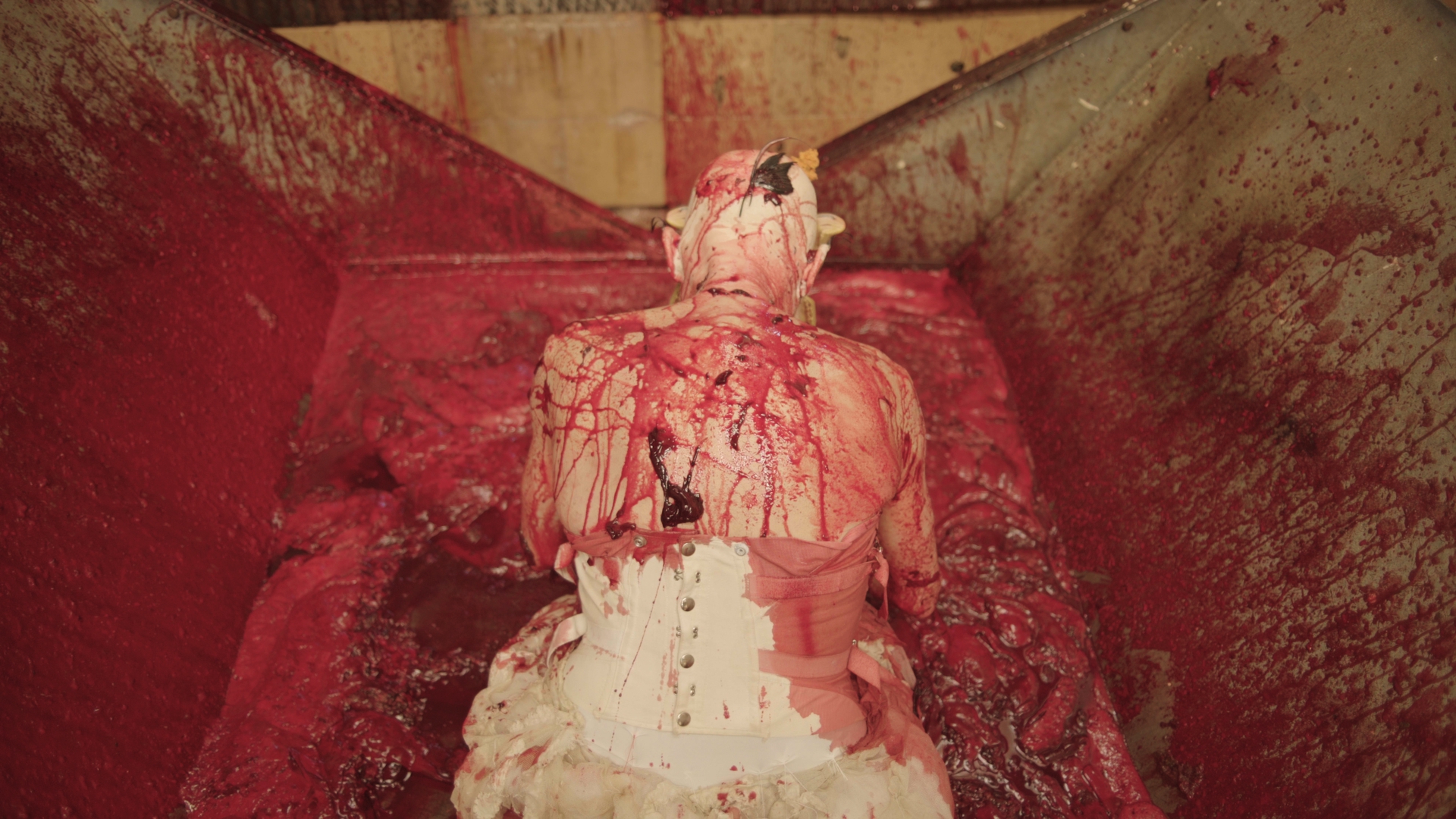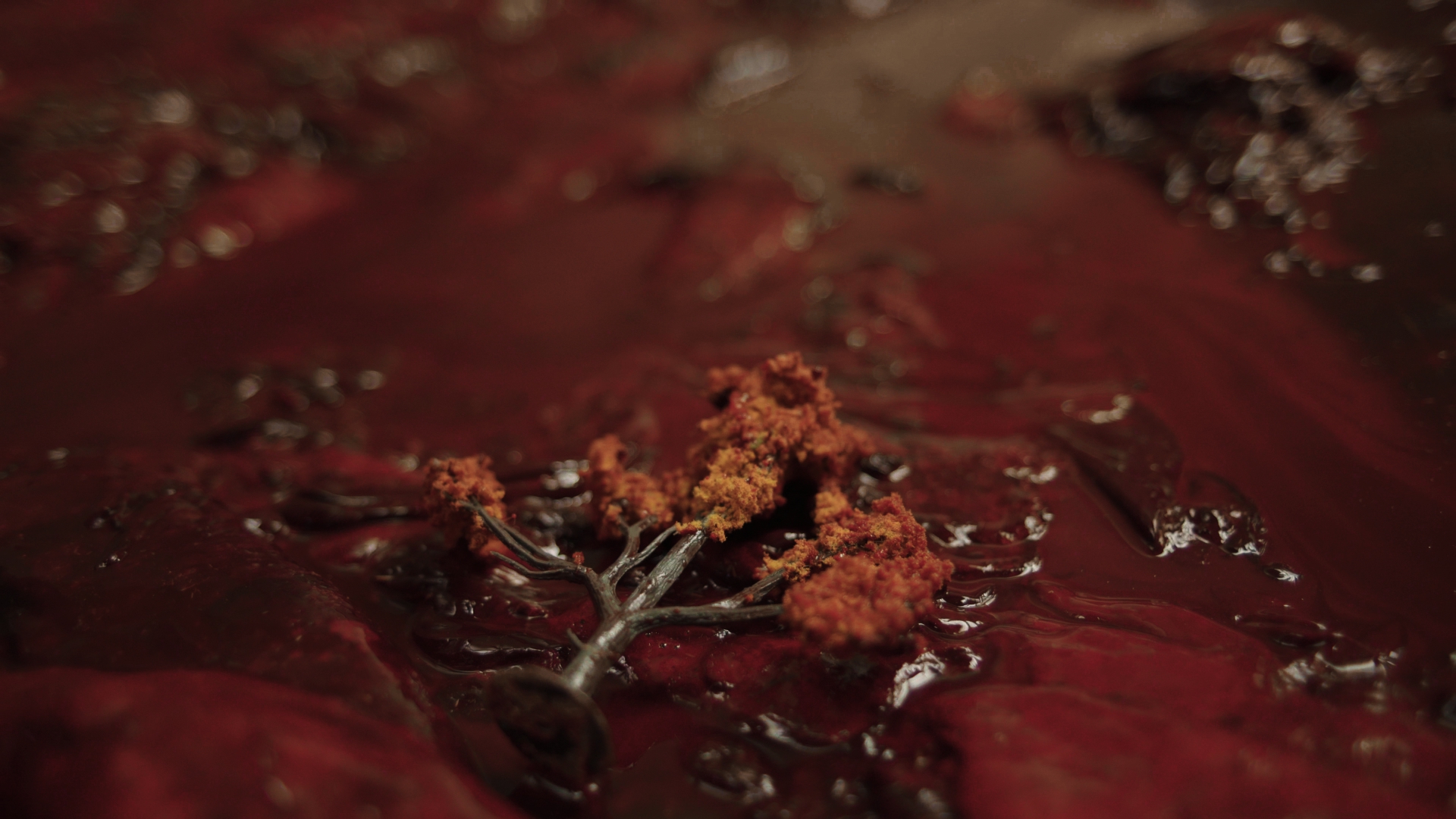 STEVEN COHEN COMPANY
24 rue Succursale | 33000 Bordeaux | France
Samuel Mateu
Administrateur de production | +33(0)6.27.72.32.88
production[@]steven-cohen.com
The Steven Cohen Company is supported by
Drac Nouvelle-Aquitaine and by Conseil Départemental de la Gironde.