THE CRADLE OF HUMANKIND
In The Cradle of Humankind, Nomsa Dhlamini, a 90 years old Southern African woman and Steven Cohen's childhood nanny, narrates the story of her life.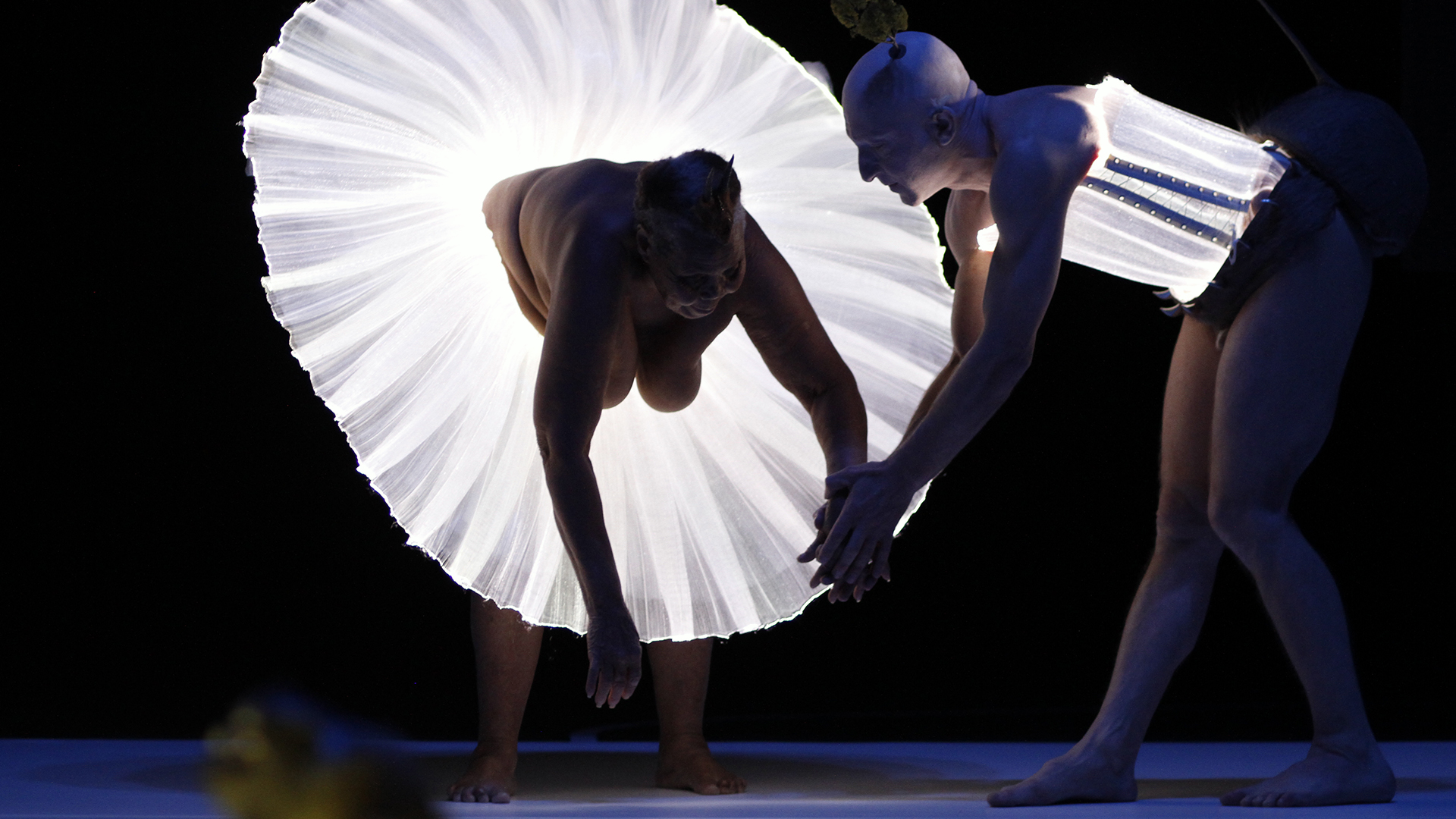 The multifaceted production combines videos of images being screened in the background with performances by Nomsa Dhlamini and Steven Cohen in the foreground to evoke the essence of humankind's evolution.
2011 (creation)

Brest FR /

Anticodes /

Le Quatrz


Bruxelles BE

/ Troubles festival / Les Halles de Schaerbeek
Lille FR / Un pas de trop / Maison folies Wazemmes
Annecy FR / EXTRA / Bonlieu Annecy
Lille FR / Latitudes contemporaines / Le Phénix
Genève CH / Festival de la Bâtie / Le Grütli
Warsaw PL / Body/mind / Teatr Studio
Paris FR / Festival d'Automne / Centre Pompidou
Toulouse FR / Théâtre Garonne
Berne CH / Dampfzentrale
Milan IT / Danae Festival / Teatro Out Off
2012
Grahamstown ZA / National Arts Festival
Avignon FR / Festival d'Avignon / Vedène
Lille FR / La Rose des Vents
Bergen NO / Oktoberdans / Studio Bergen
Bordeaux FR / Biennale Novart / TnBA
Depicting this evolution through movement and sound, the performance uses contrasts of space and time, where cave paintings echo contemporary art forms. It is a very personal play that explores questions of identity, race, evolution and colonialism.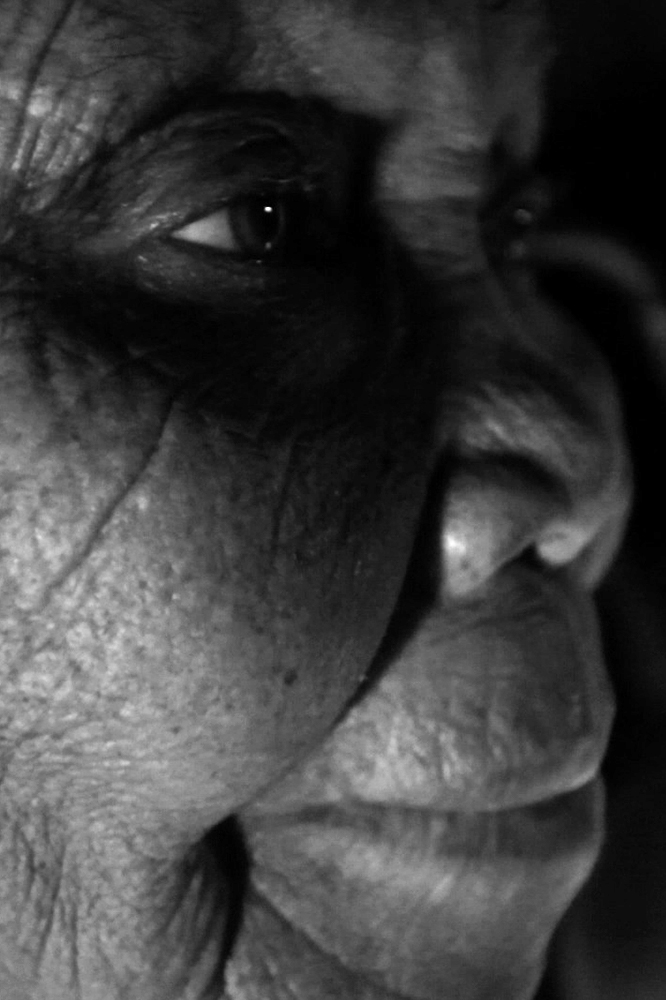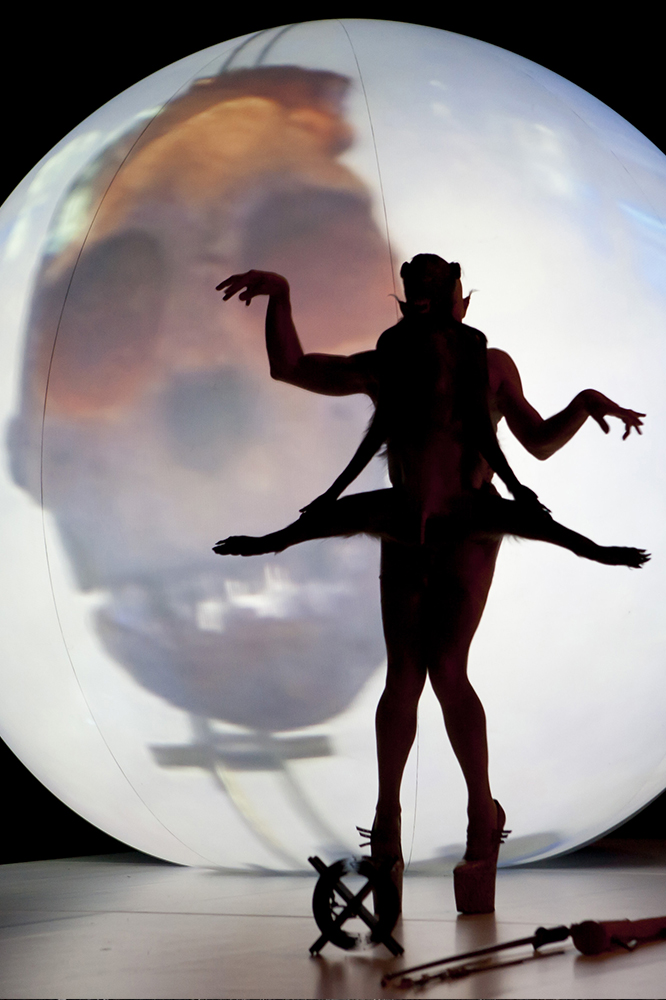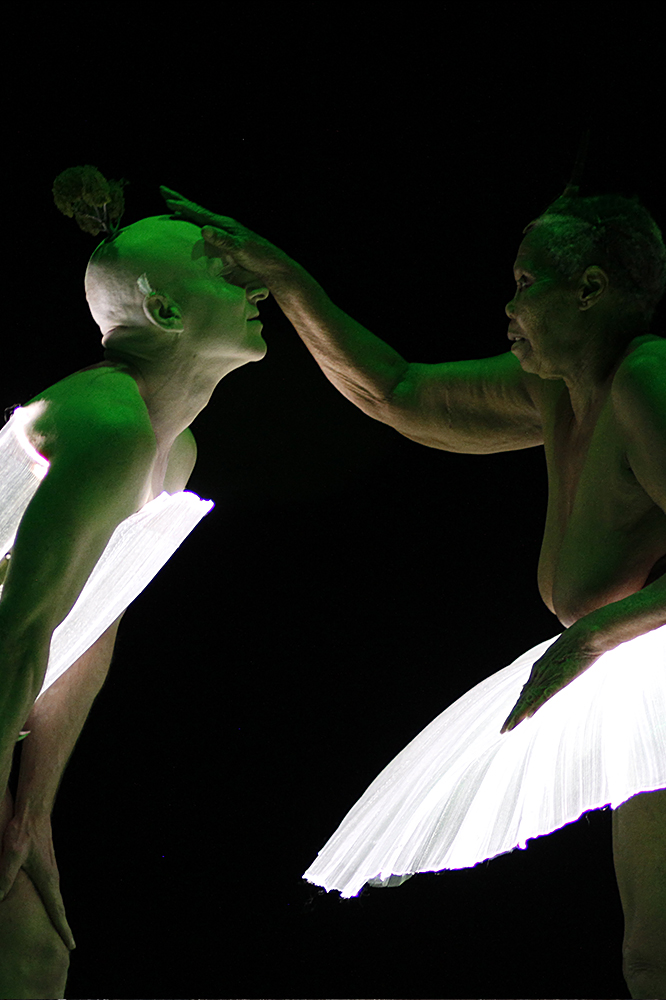 Choreography, conception, scenography and costumes: Steven Cohen
Interpretation: Namesa Dhlamini, Steven Cohen
Light creation and technical direction: Erik Houllier
Video production manager: Baptiste Evrard
Costume designer: Léa Drouault
Creation assistant: Elu Kieser.
Production Latitudes Prod (Lille)
Co-productions Le Quartz Scène nationale de Brest, Les Spectacles Vivants-Center Pompidou (Paris), Festival d'Automne à Paris, Le phoenix Scène nationale de Valenciennes, La Bâtie Festival de Genève, Théâtre Garonne (Toulouse), Le Manège.mons / CECN (Transdigital), Technocité (Mons), Open Latitudes Network with the support of the Culture program of the European Union
With the support of the city of Lille, the DRAC Nord-Pas de Calais, the Nord-Pas de Calais Region, Lille Metropole-Urban Community, the French Institute, DICREAM, CRRAV (Regional Resource Center Audiovisuals) by Tourcoing and du Fresnoy, Studio national des arts contemporains de Tourcoing, within the framework of Transdigital (FEDER / Interreg IV France-Wallonie-Vlaanderen)
This creation is dedicated to the memory of Merrill Plagis
COMPAGNIE STEVEN COHEN
24 rue Succursale | 33000 Bordeaux | France
Samuel Mateu
Administrateur de production | +33(0)6.27.72.32.88
production[@]steven-cohen.com
The Steven Cohen Company is supported by
Drac Nouvelle-Aquitaine and by Conseil Départemental de la Gironde.