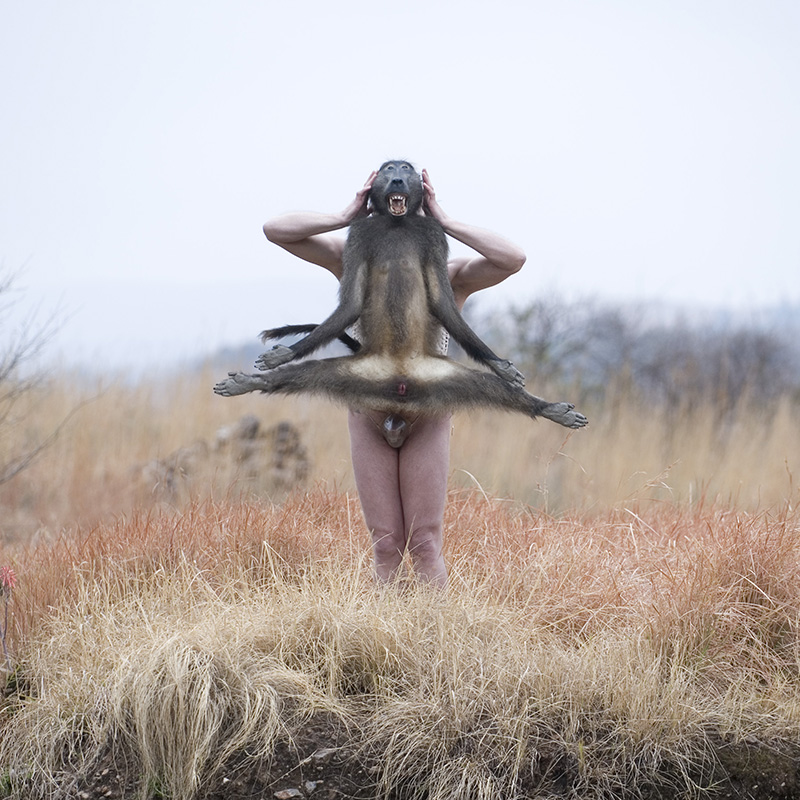 THE CRADLE OF HUMANKIND
In The Cradle of Humankind, Nomsa Dhlamini, a Southern African woman of 90 and Steven Cohen's childhood nanny, narrates the story of her life.
The multifaceted production combines videos of images being screened in the background with performances by Nomsa Dhlamini and Steven Cohen in the foreground to evoke the essence of humankind's evolution. Depicting this evolution through movement and sound, the performance uses contrasts of space and time, where cave paintings echo contemporary art forms. It is a very personal play that explores questions of identity, race, evolution and colonialism.
Steven Cohen describes this project as "work involving ethics and carried out with love, and work involving love carried out without ethics".