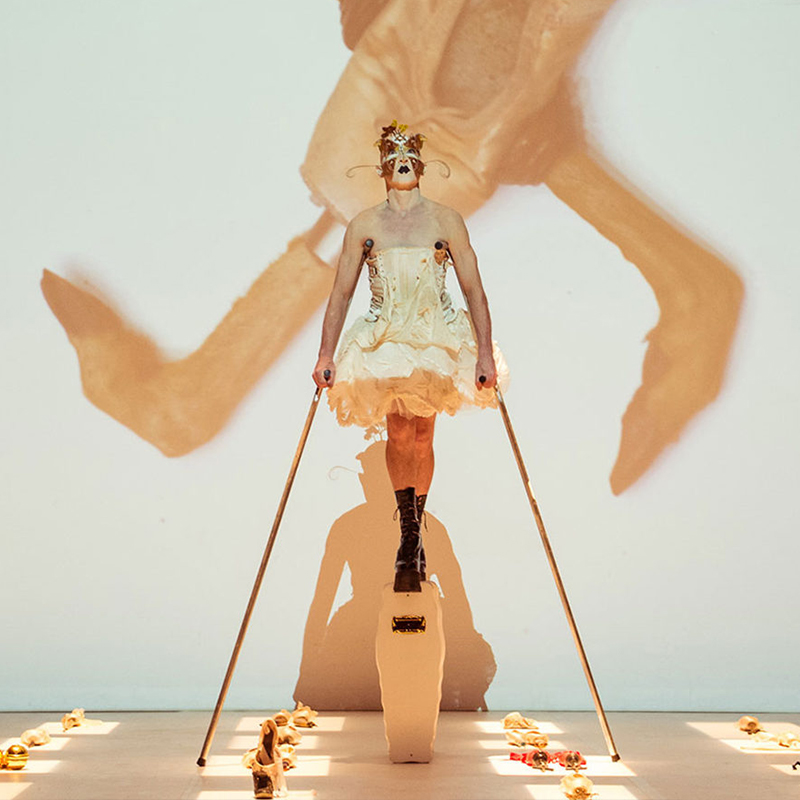 PUT YOUR HEART UNDER YOUR FEET… AND WALK!
Unforgettable Elu. The dancer was Steven Cohen's true love.
"We loved beyond words, we lived and worked together, we merged together", says Steven Cohen.
In 2016, When Elu died at the age of only 47, his love and life partner was devastated. In deep despair, he turned to Nomsa, his 96-year-old "replacement mother", and asked her how he was supposed to go on living on his own. Her answer: "Put your heart under your feet…and walk!" She thus provided the title for this fantastic solo performance, which is Cohen's attempt to deal with the loss he suffered. An homage to Elu according to the Jewish tradition of keeping the dead alive in one's mind, and a celebration of grief in which Cohen pulls out all the stops of his art. Dressed in wonderful costumes and covered in body paint he dances through the mists of time as an allegory of survival. None other than the great Leonard Cohen lends his unmistakable voice to South Africa's principal queer performance artist in this performance.