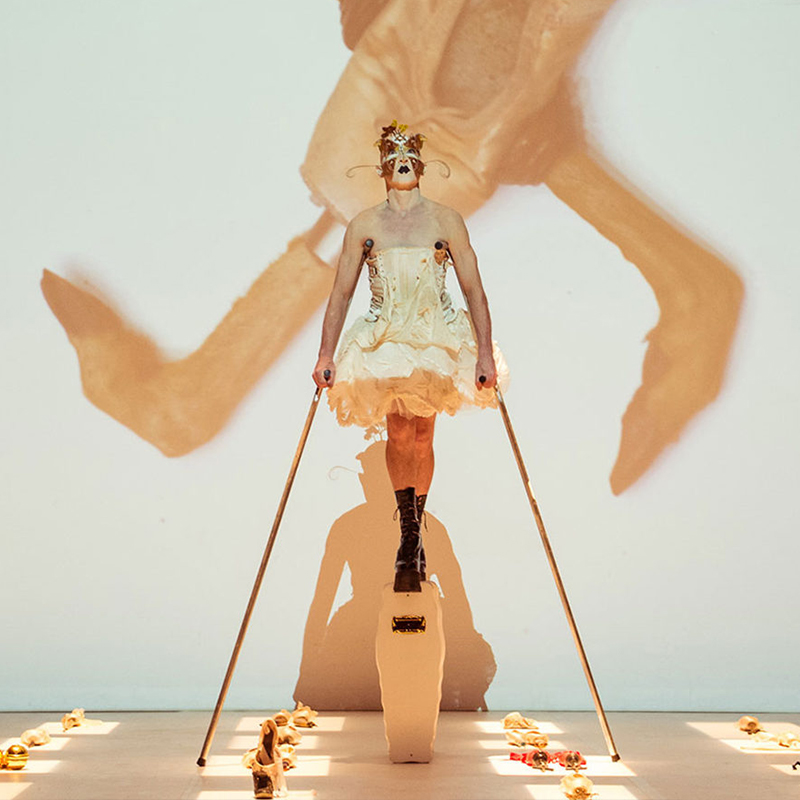 PUT YOUR HEART UNDER YOUR FEET… AND WALK!
Steven Cohen conducts a ritual of rare power dedicated to the memory of his late companion, Elu. In 2017, death separated the two men after 20 years of living together.
Steven Cohen turned to art to deal with the loss, transforming pain and absence into an imagistic ode. Crossing an ocean of solitude, Put your heart under your feet… and walk! is a sublime requiem in which the artist walks onto the stage like a man walking into the sea. Cohen is an artist who makes his work a political act. He is like the great channel of a universal emotion, infusing magnificent rituals with poetry and profound feeling.