TITLE WITHHELD
(FOR LEGAL AND ETHICAL REASONS)
In 2008, Steven Cohen bought in a flea market in La Rochelle a diary written between 1939 and 1942 by a young Polish Jew of 17 years. The diary begins with a vacation project but Hitler invades Poland and therefore its content changes. It describes the war. Its author, intelligent and observant, shows in his writings the trap which closed on the Jews. The discovery of these writings is the genesis of this intimate performance which sounds like a real memory work.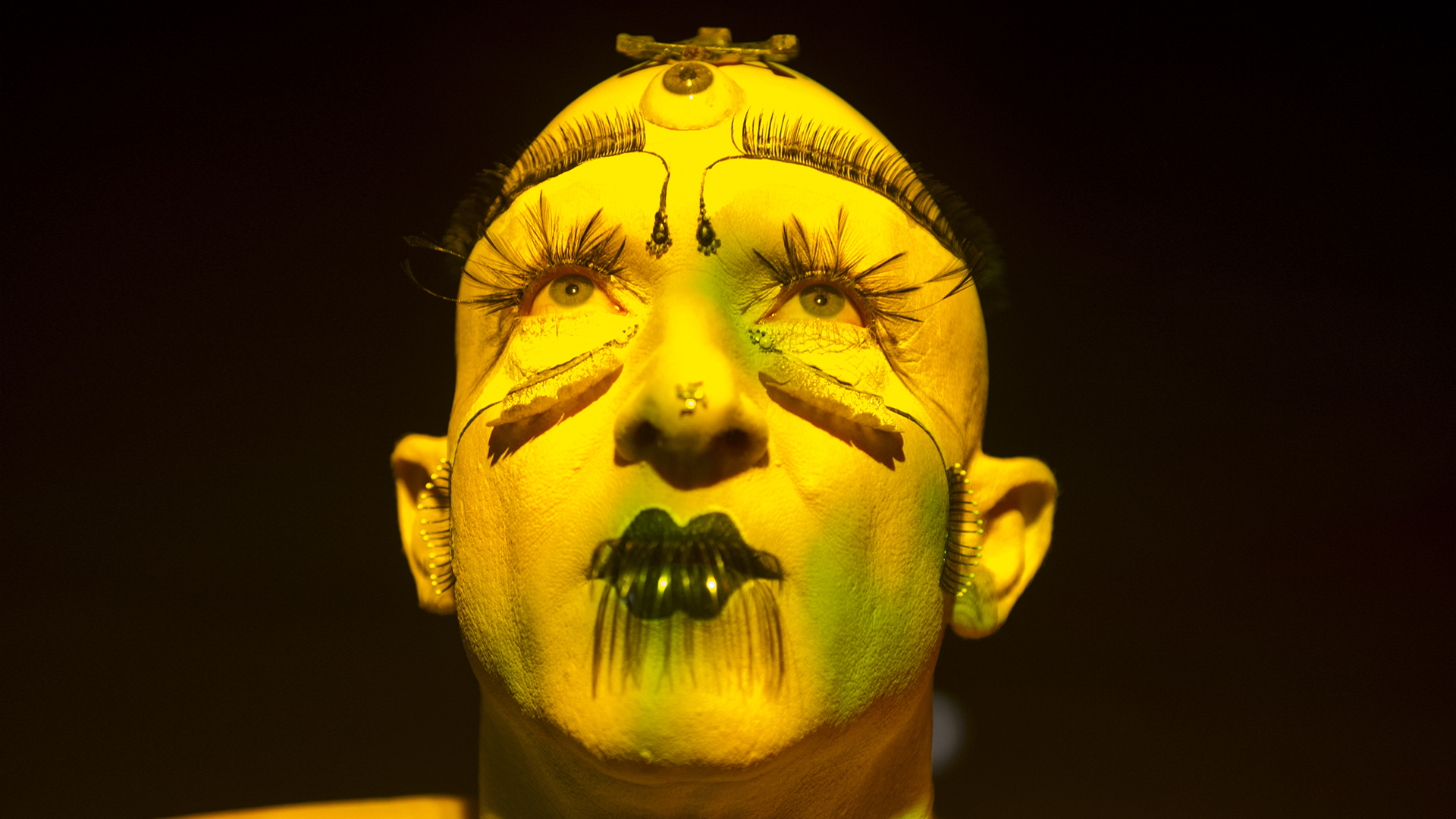 « The diary evokes hidden objects and people.
So it take a secret place that the public is not used to seeing. »
Steven Cohen
What is played out through this performance-installation is located at the crossroads of testimony, investigation and poetic rambling.
Costumes, videos, phosphorescent lights and rats constitute the beacons of a place that is deliberately not situated in terms of eras and continents, on the edge of History and imagination.
2012 (creation)
Avignon FR / Festival d'Avignon / Sous la Cour d'honneur
Bordeaux FR / Biennale Novart / Base sous-marine
Bergen NO / Oktoberdans / Bergen Kjøtt
Lille FR / Next Festival / Le Tripostal
2013

Maubeuge FR /Via Festival / Salle Sthrau
Genève CH / Festival de la Bâtie / Musée Croix Rouge
Toulouse FR / Théâtre Garonne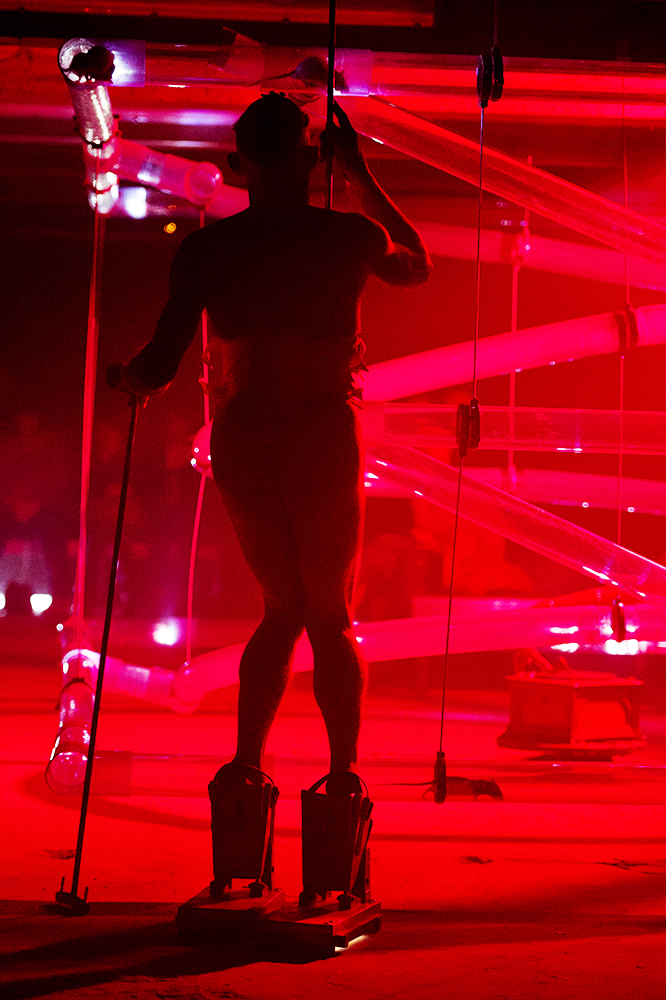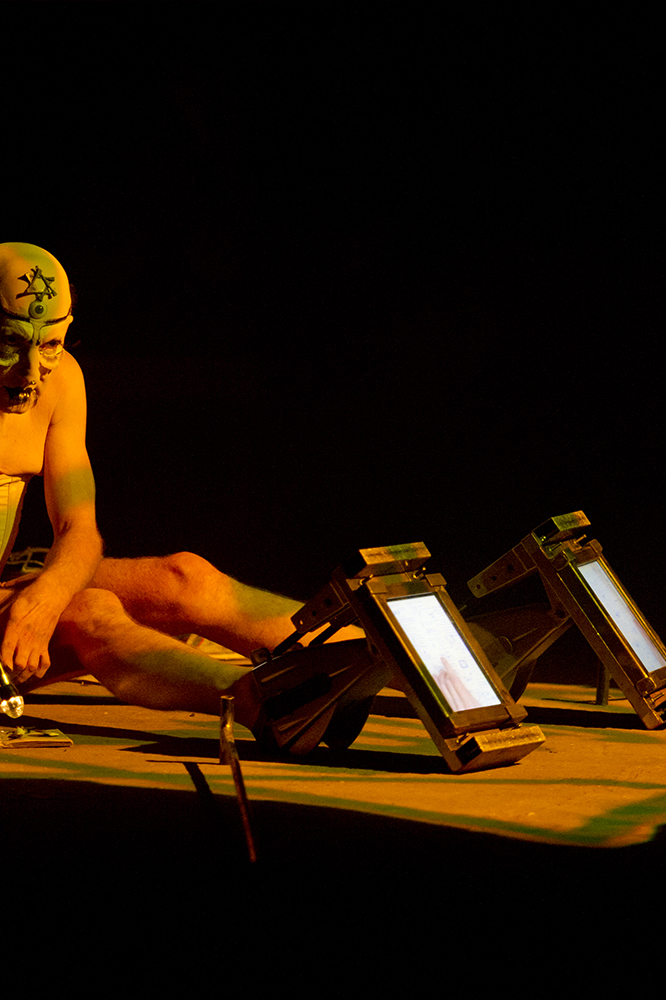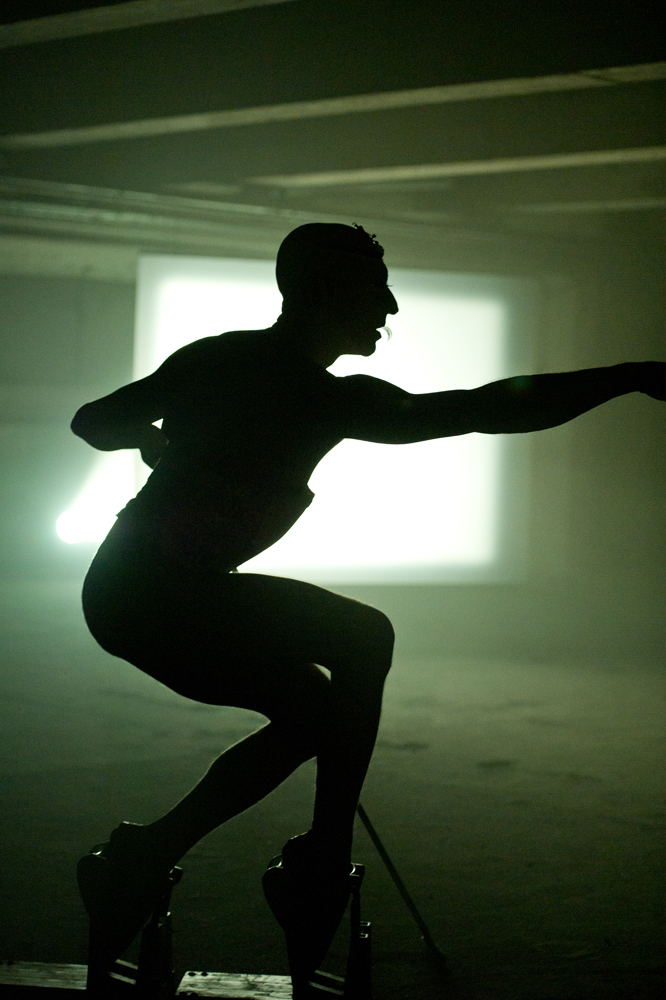 Conception, costumes, accessories Steven Cohen
Dramaturgy Agathe Berman
Lights Erik Houllier
Sound & vidoo Armando Menicacci
Animal trainer Guy Demazure
Production Latitudes Prod (Lille)
Coproduction Festival d'Avignon, BIT Teatergarasjen (Bergen), Latitudes Contemporaines (Lille), NEXT Festival, Eurometropolis (Lille-Kortrijk-Tournai-Valenciennes-FR/B), La Bâtie Festival de Genève

With the support of Lille city and the program Lille Ville d'Arts du futur, DRAC Nord-Pas de Calais, Région Nord-Pas de Calais, Institut français, of the project Transdigital (FEDER/Interreg IV France-Wallonie-Vlaanderen) and Lille 3000 Fantastic
STEVEN COHEN COMPANY
24 rue Succursale | 33000 Bordeaux | France
Samuel Mateu
Production | +33(0)6.27.72.32.88
production[@]steven-cohen.com
The Steven Cohen Company is supported by
Drac Nouvelle-Aquitaine and by Conseil Départemental de la Gironde.