THIS ONE GOT AWAY (VIINNISTU, ESTONIA)
– film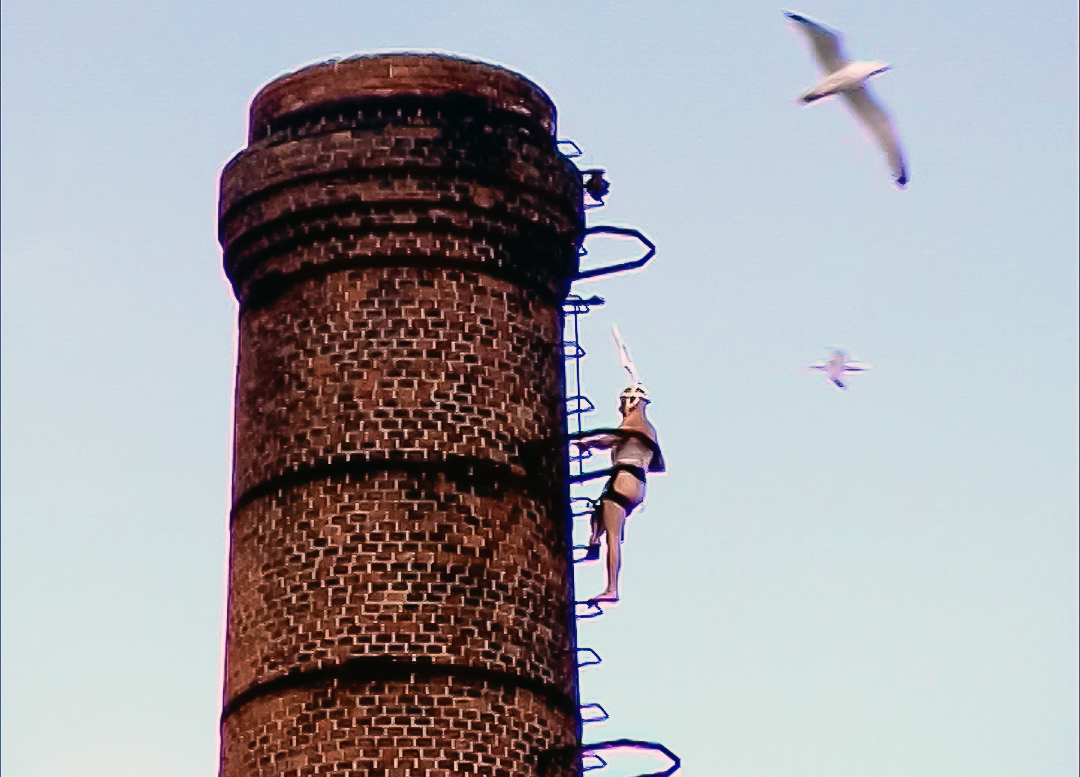 Original format : color vidéo / 4:3
Single Channel Digital Video
filmed by Elu
editing : John Hodgkiss
11 min 43
This work was designed and performed in Viinistu, Estonia. It was commissioned as part of the Mohni performance festival. Estonia is near the birthplace of Cohen's grandparents, who were displaced by the Holocaust. Against an aural background of Ourssane tokef, a liturgical prayer sung on the Jewish Day of Atonement, Cohen, dressed in a Victorian cycling helmet, with a polystyrene Star of David attached to it, and a corset around his torso, climbs the inside and the outside of a disused chimney tower reminiscent of the crematoria of the concentration camps.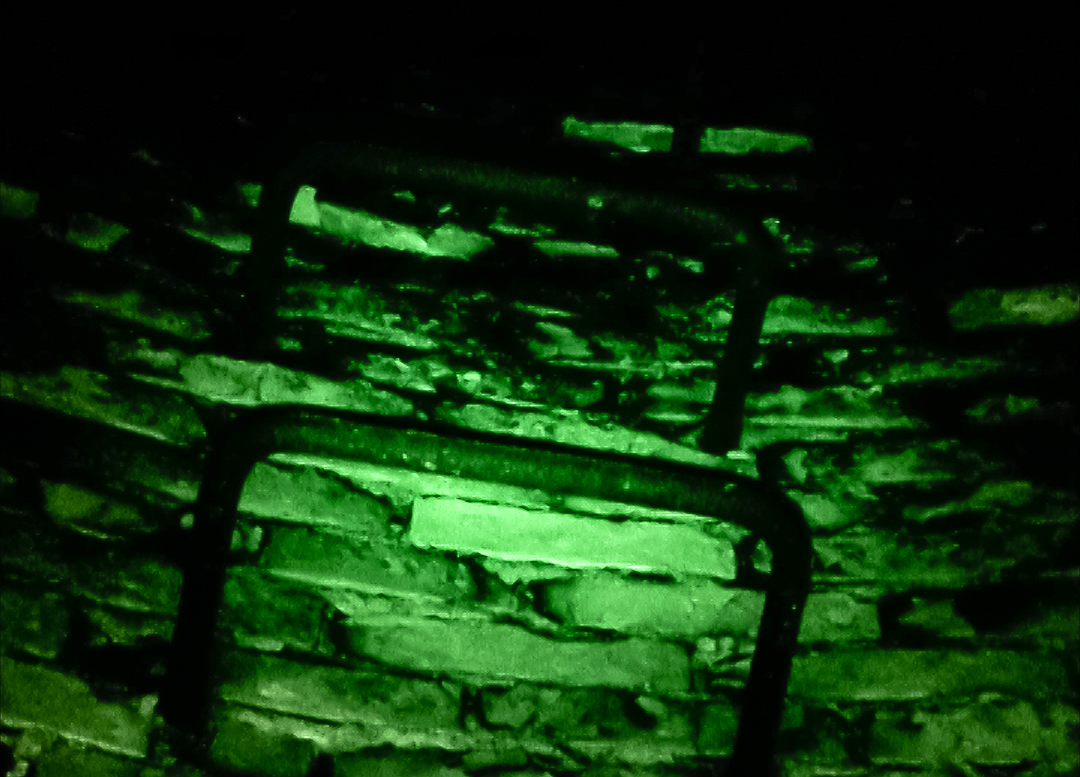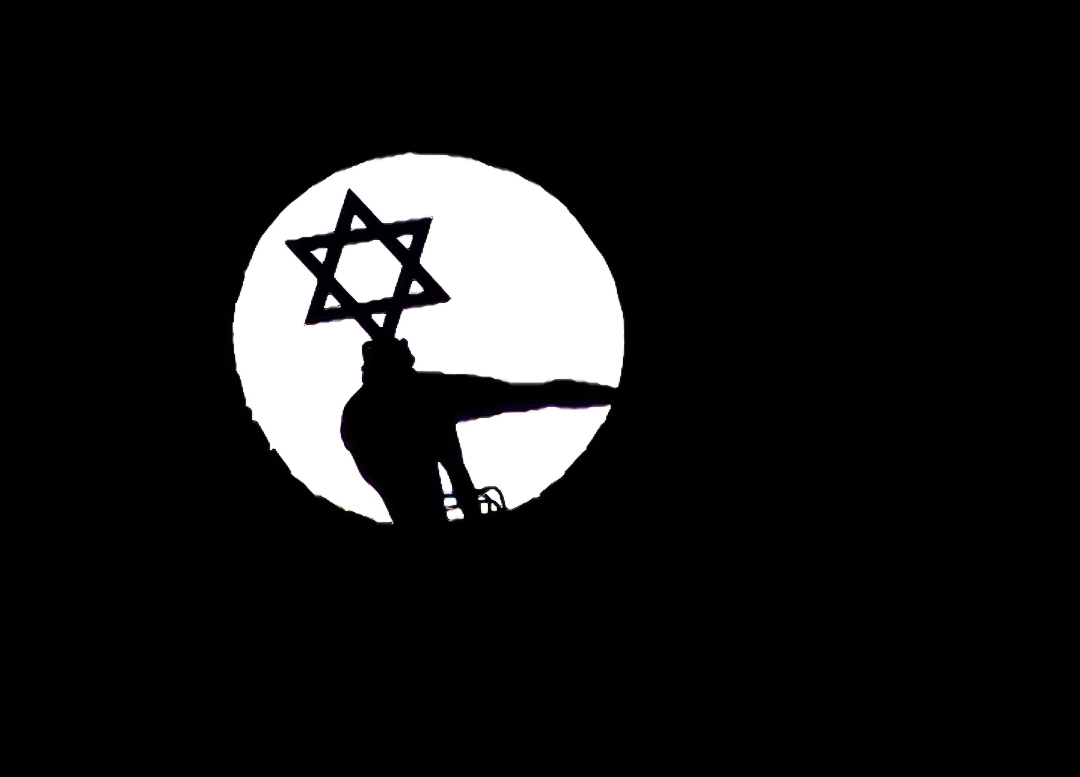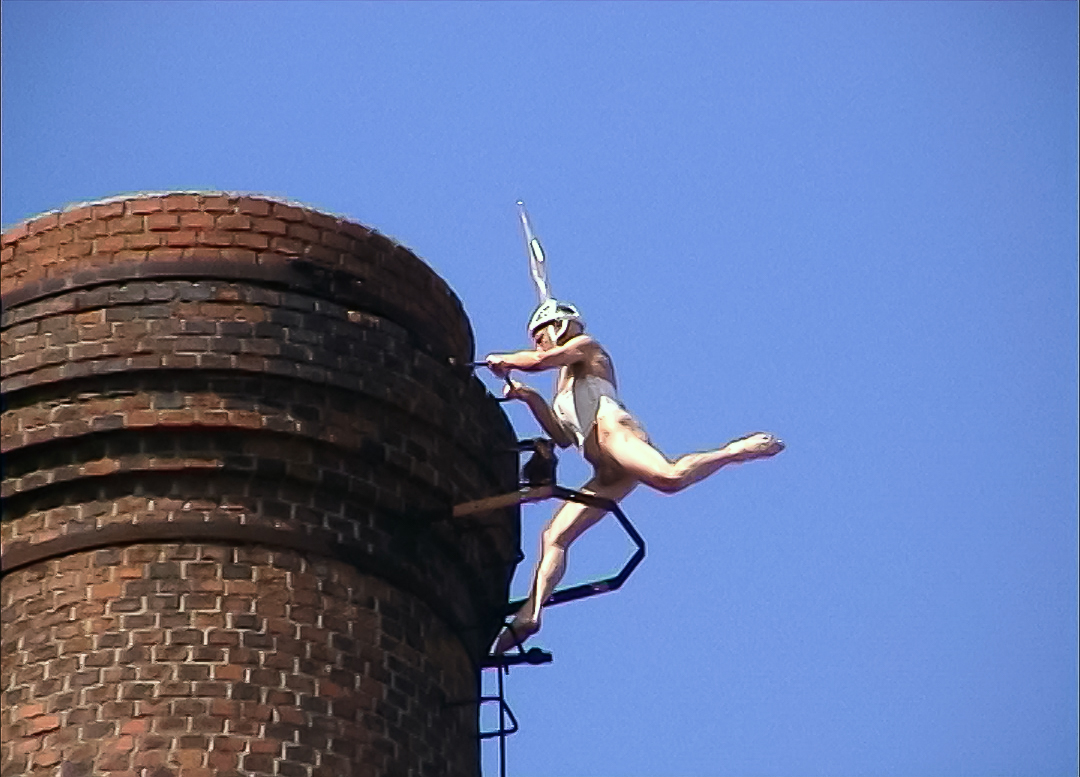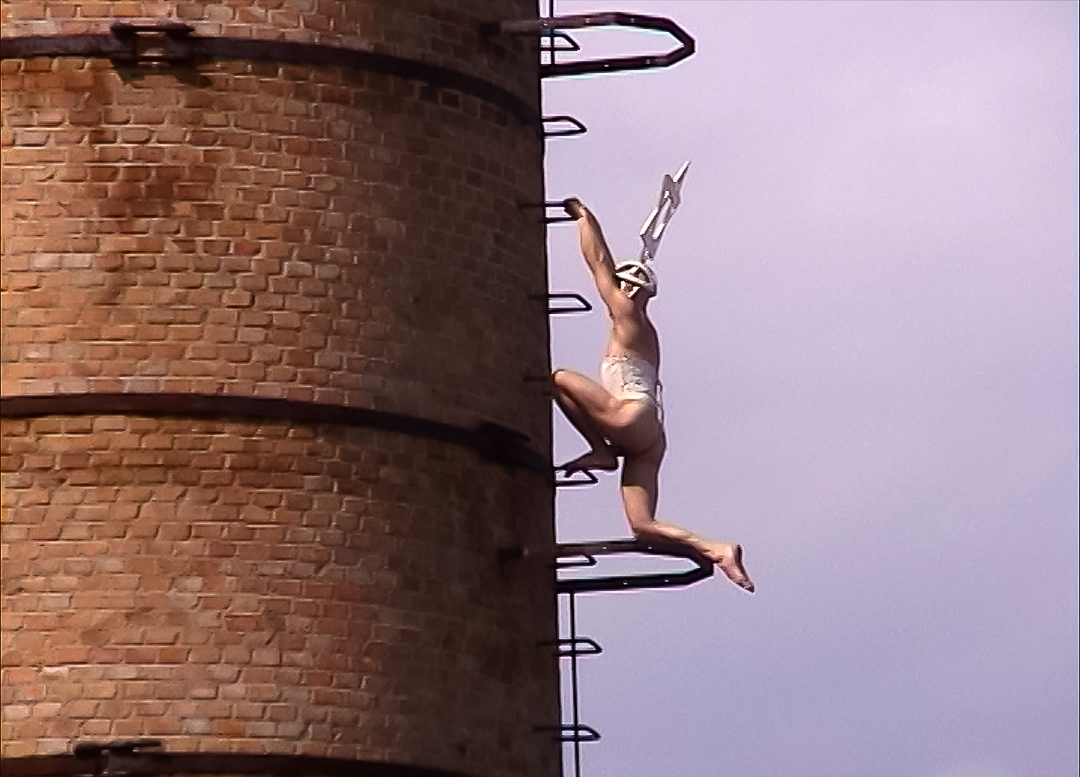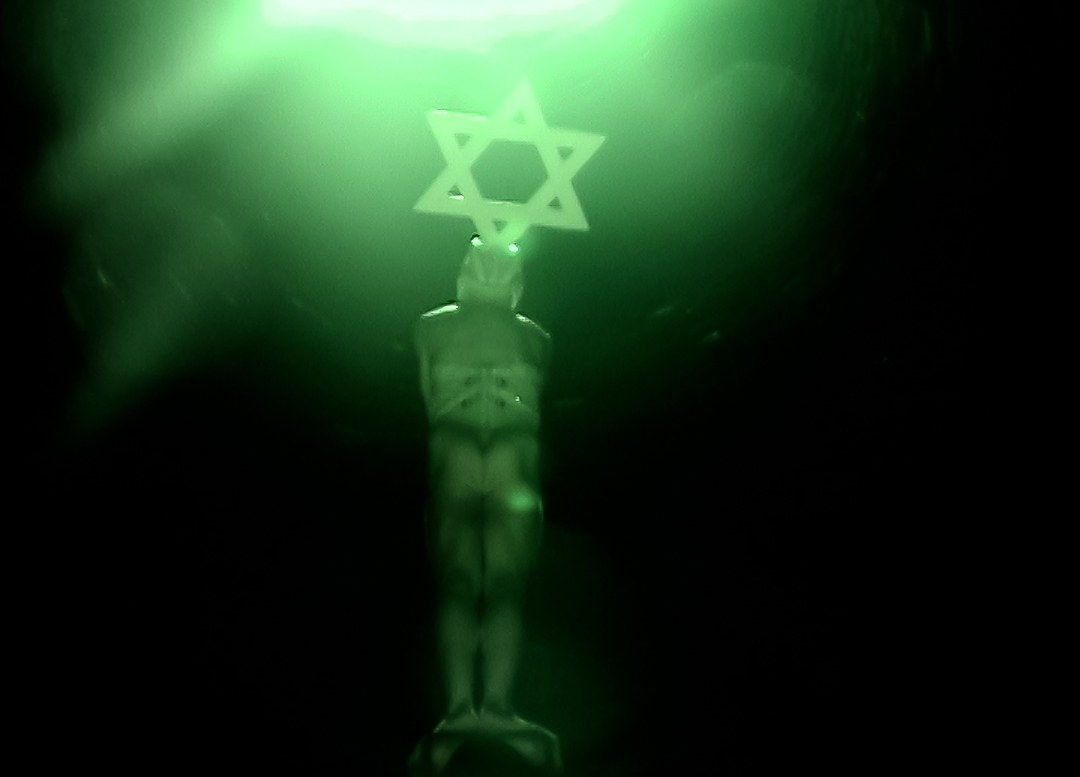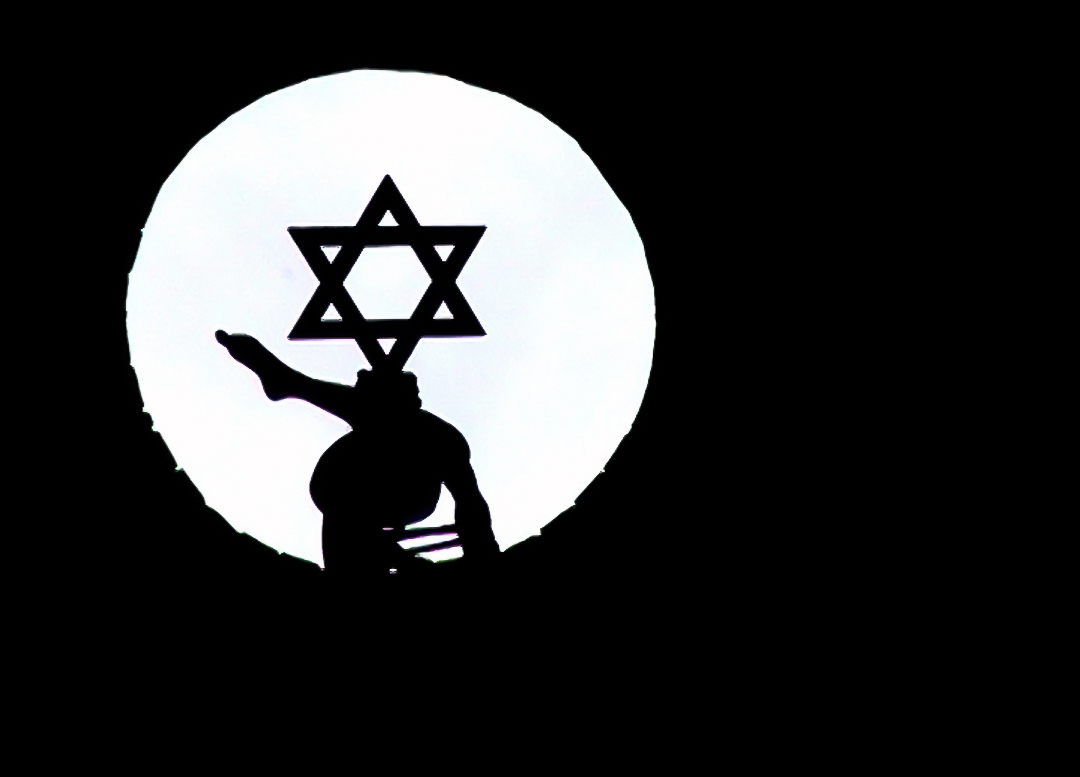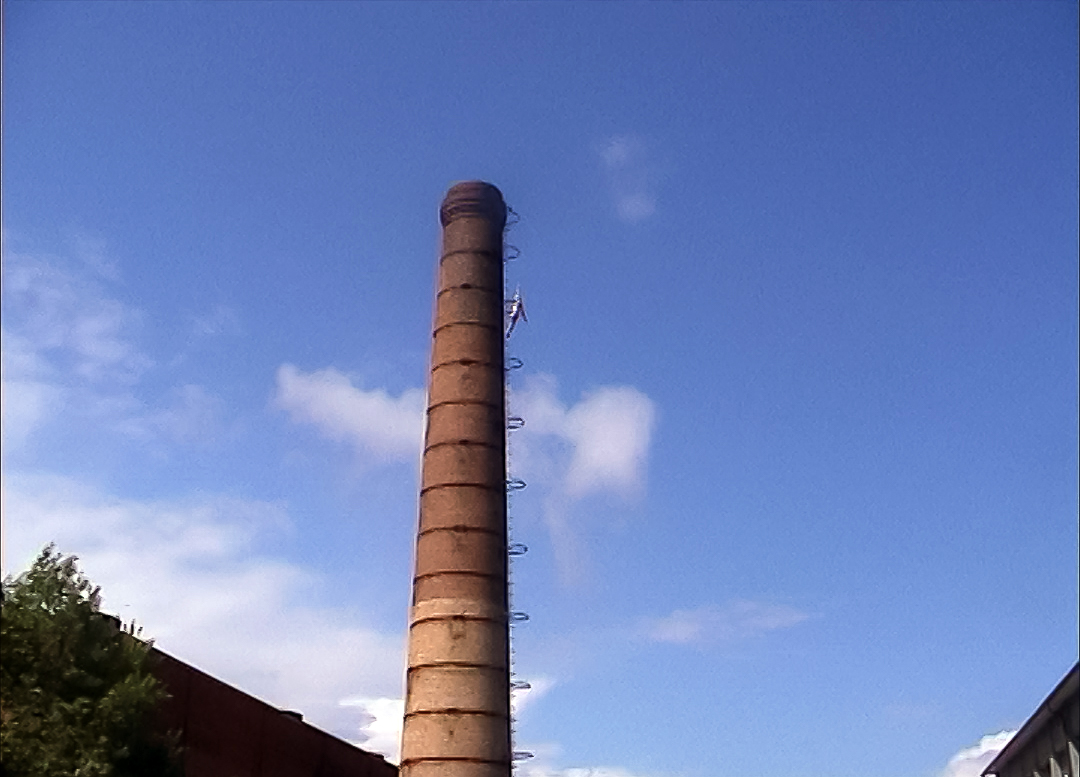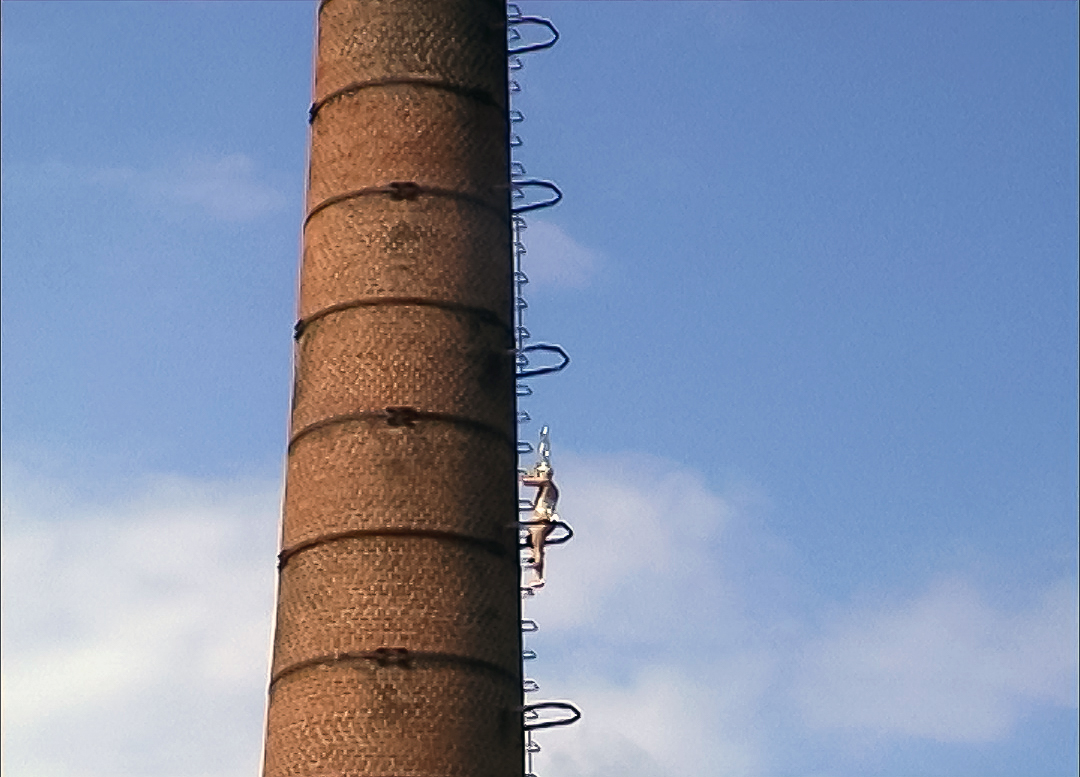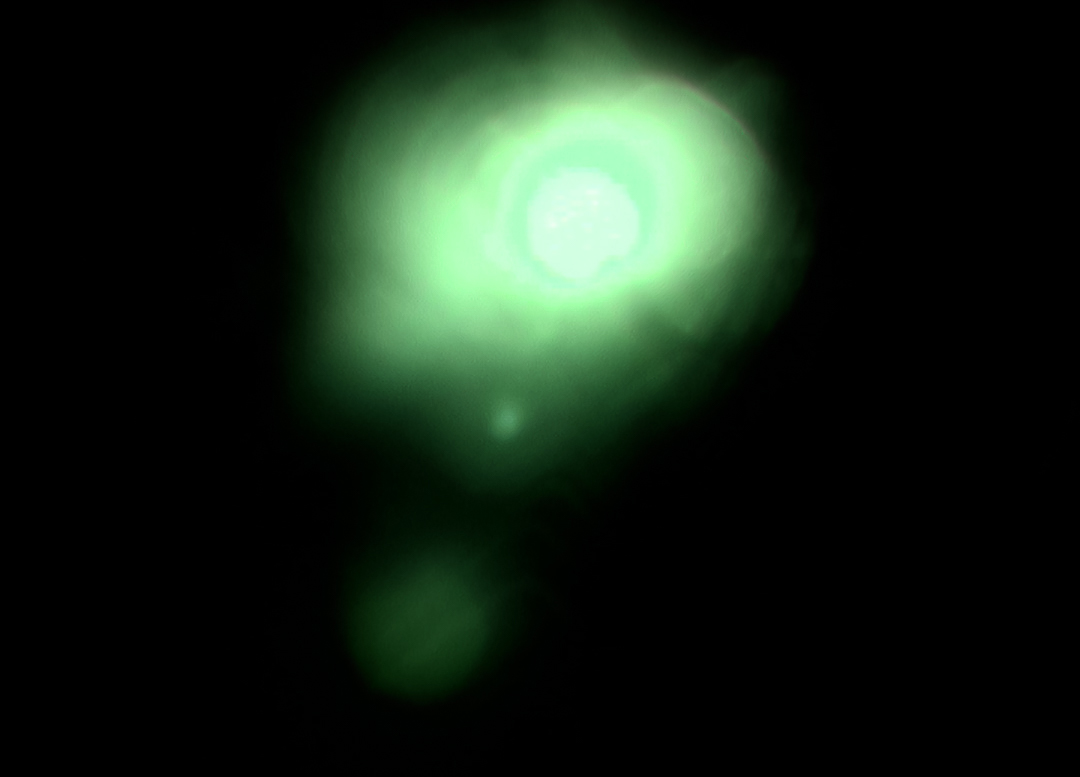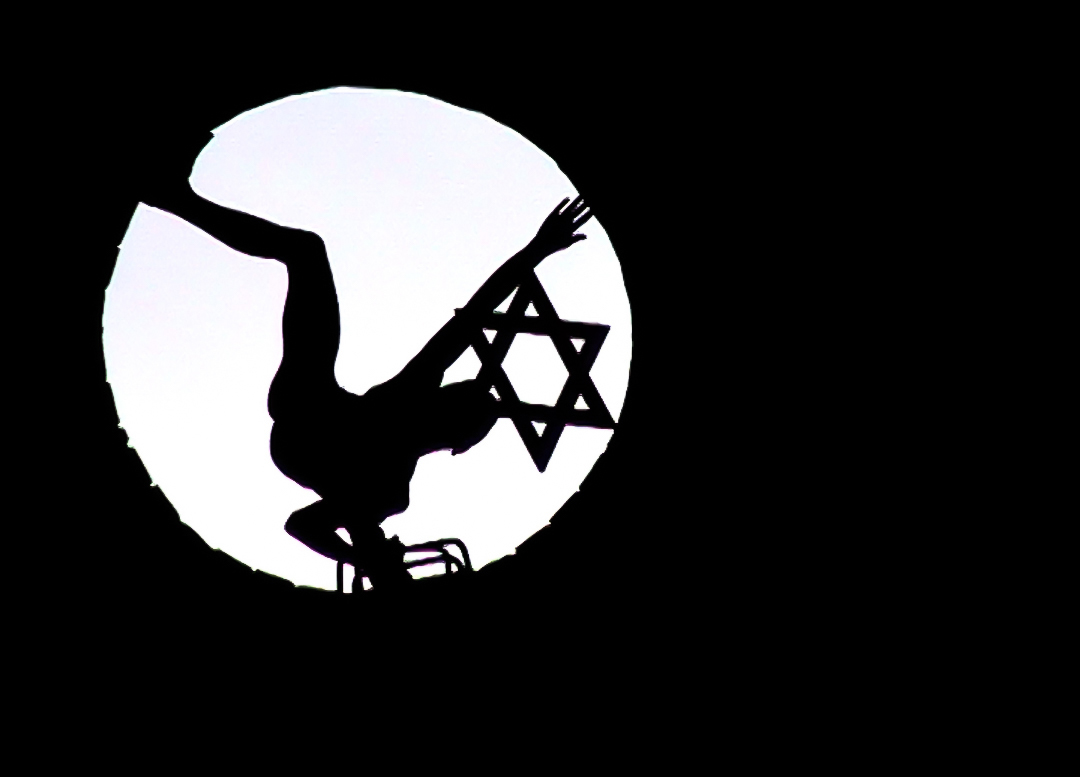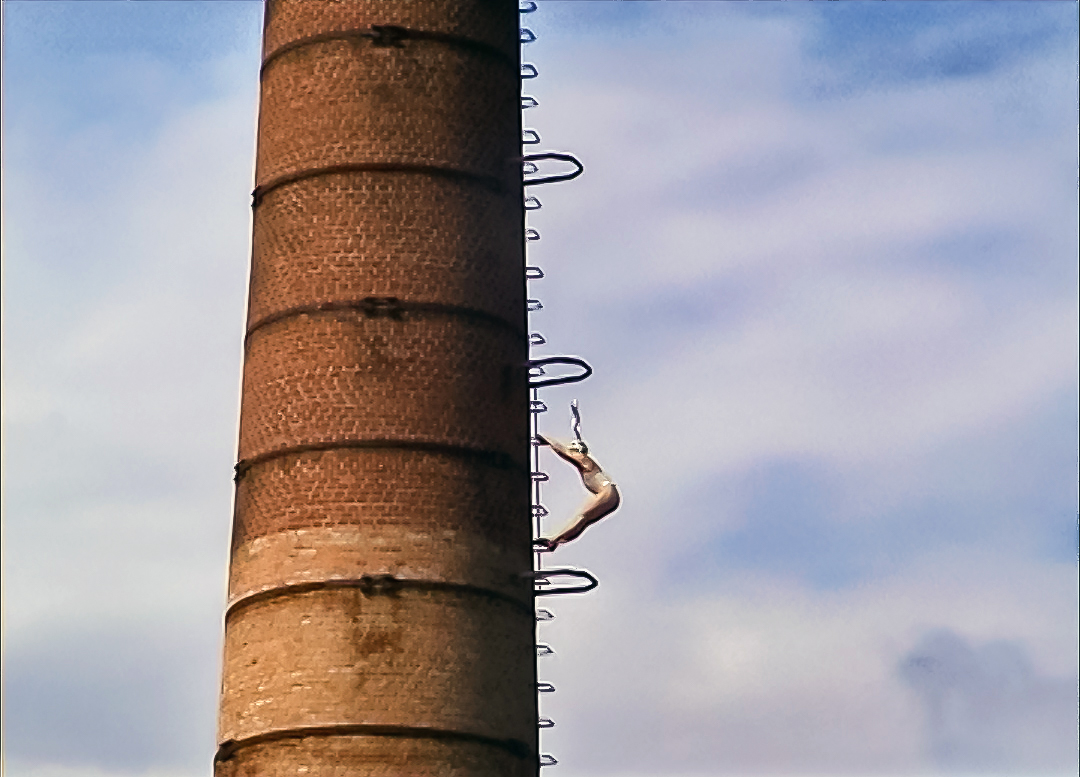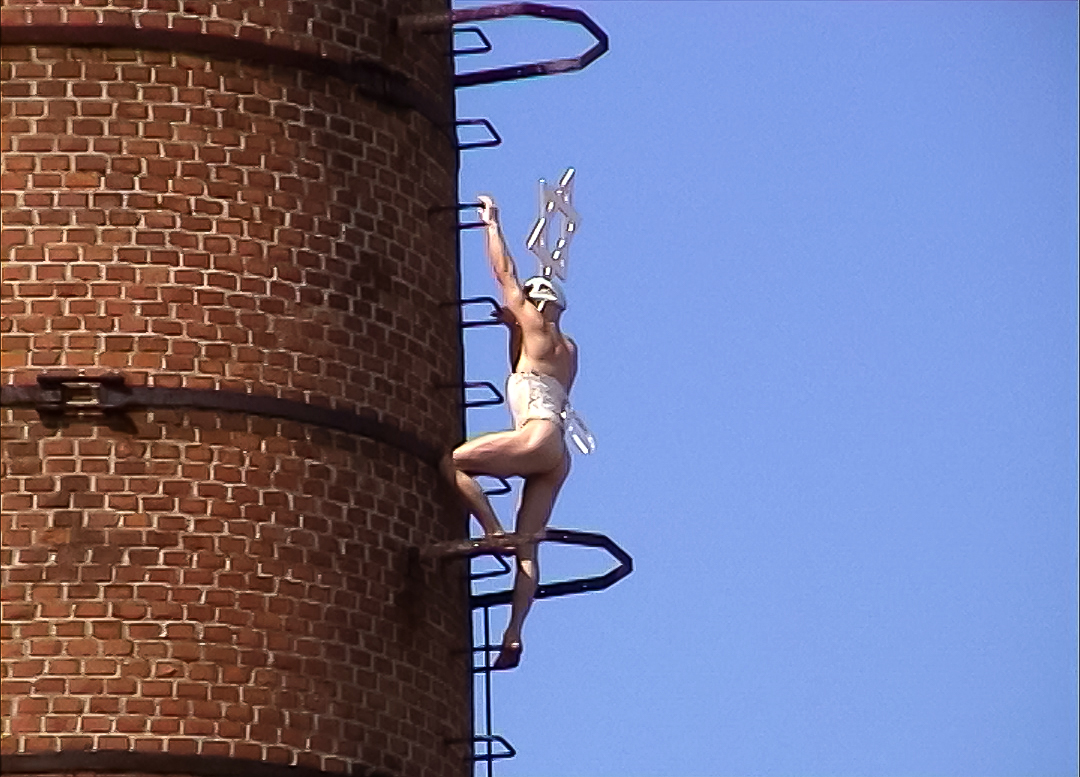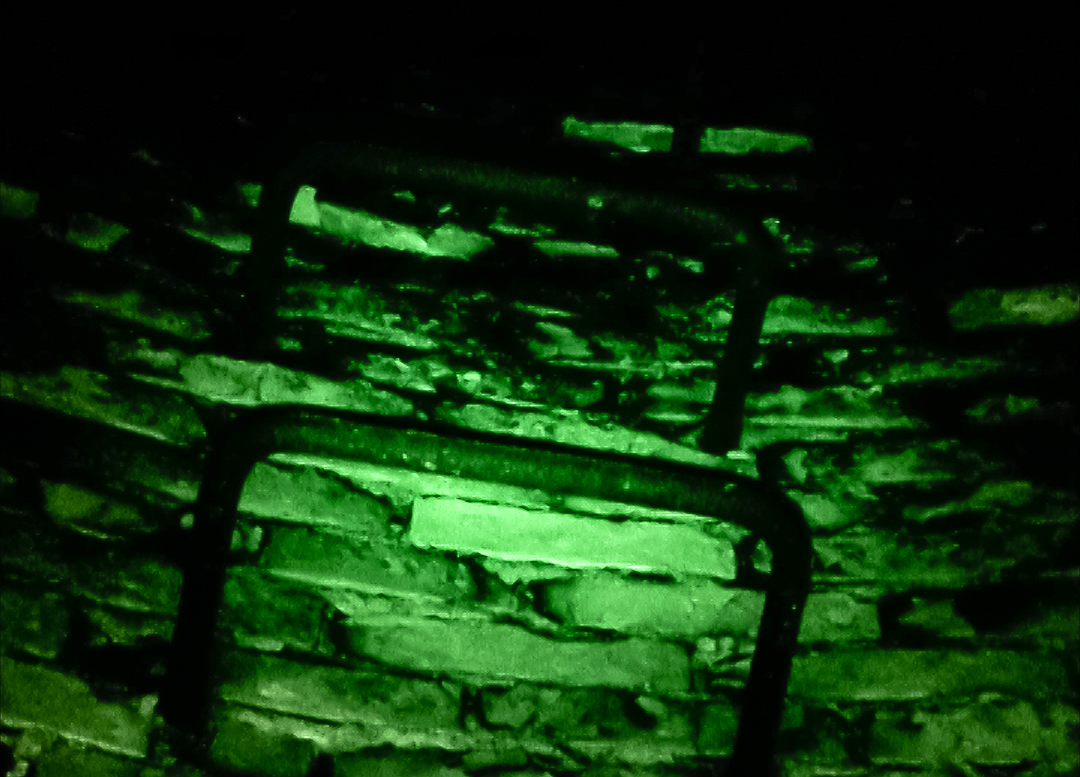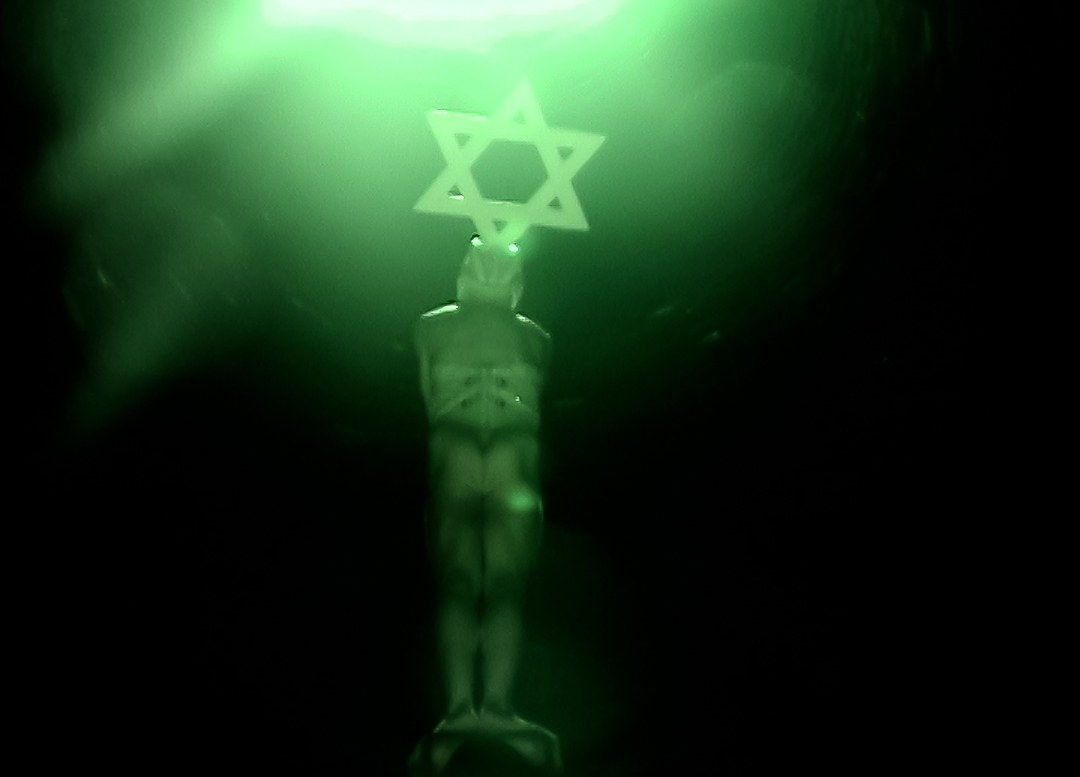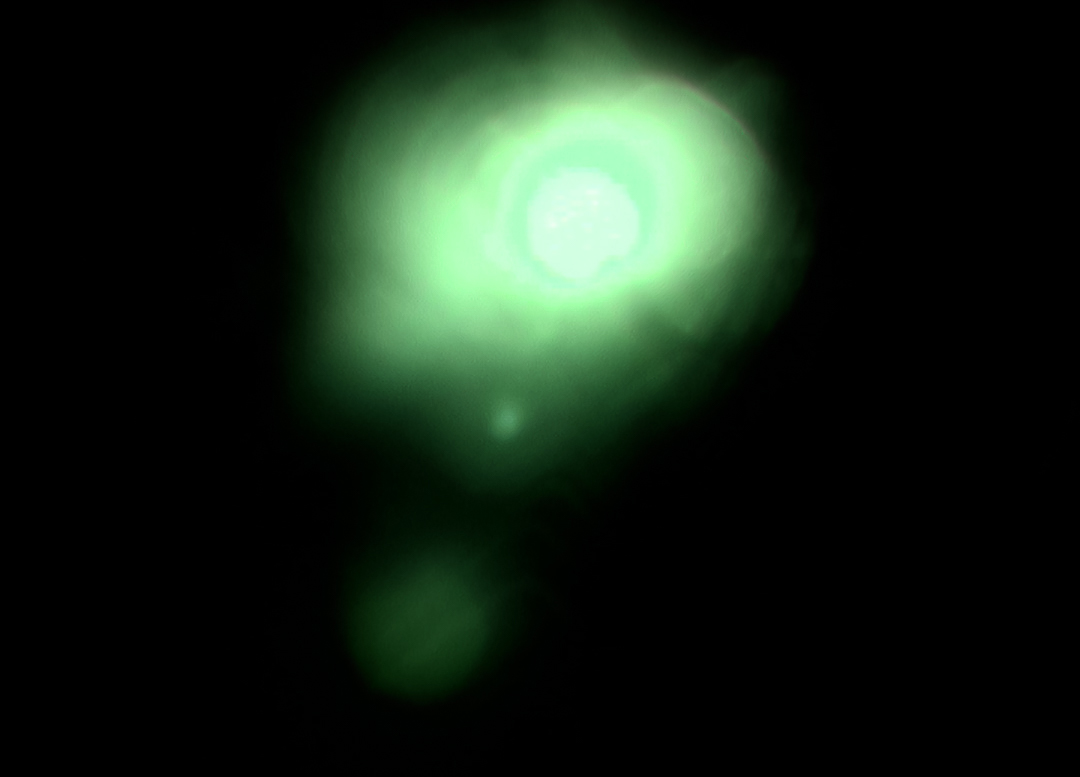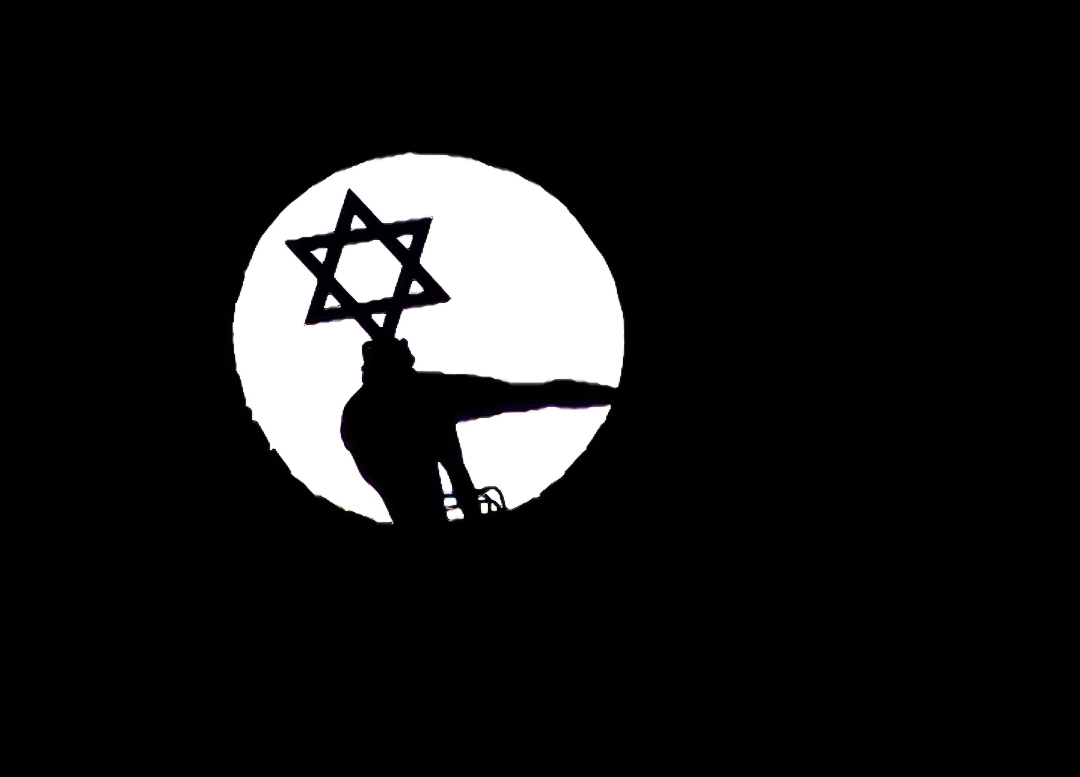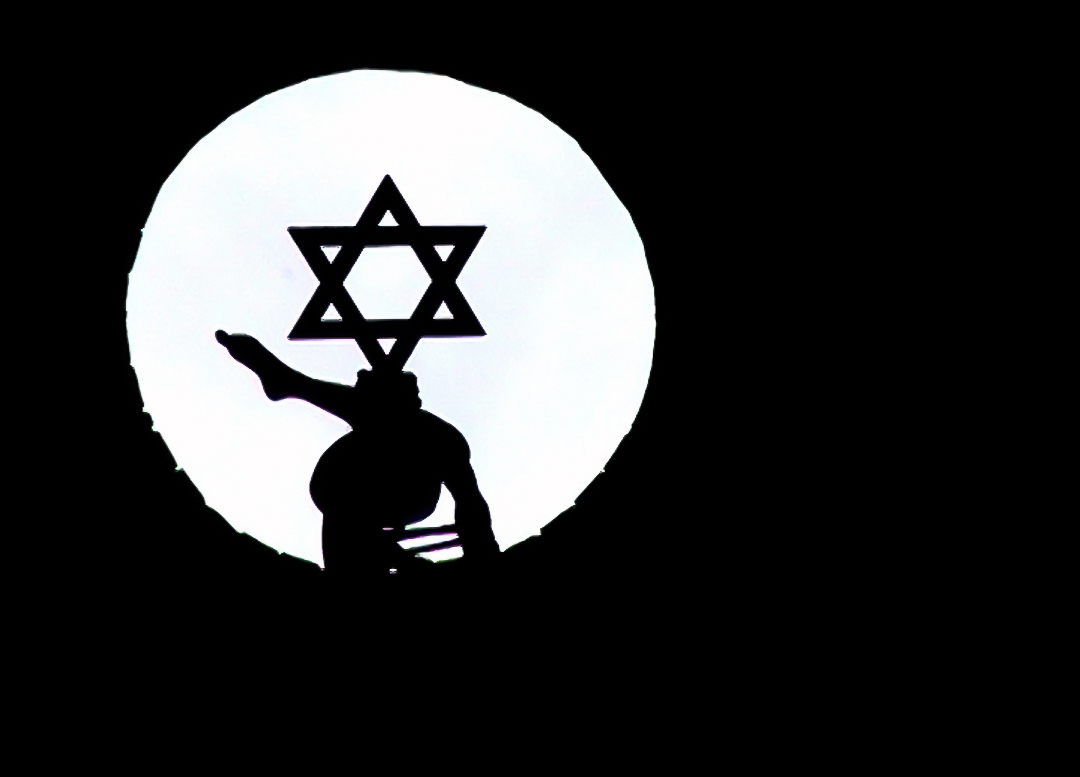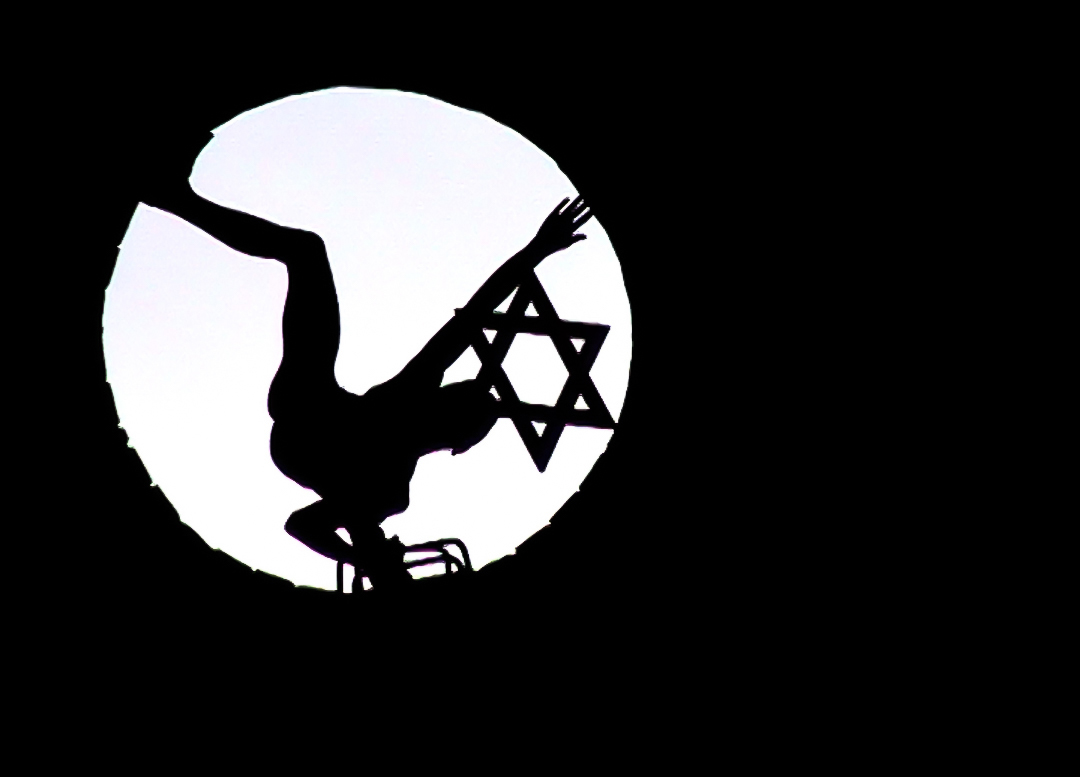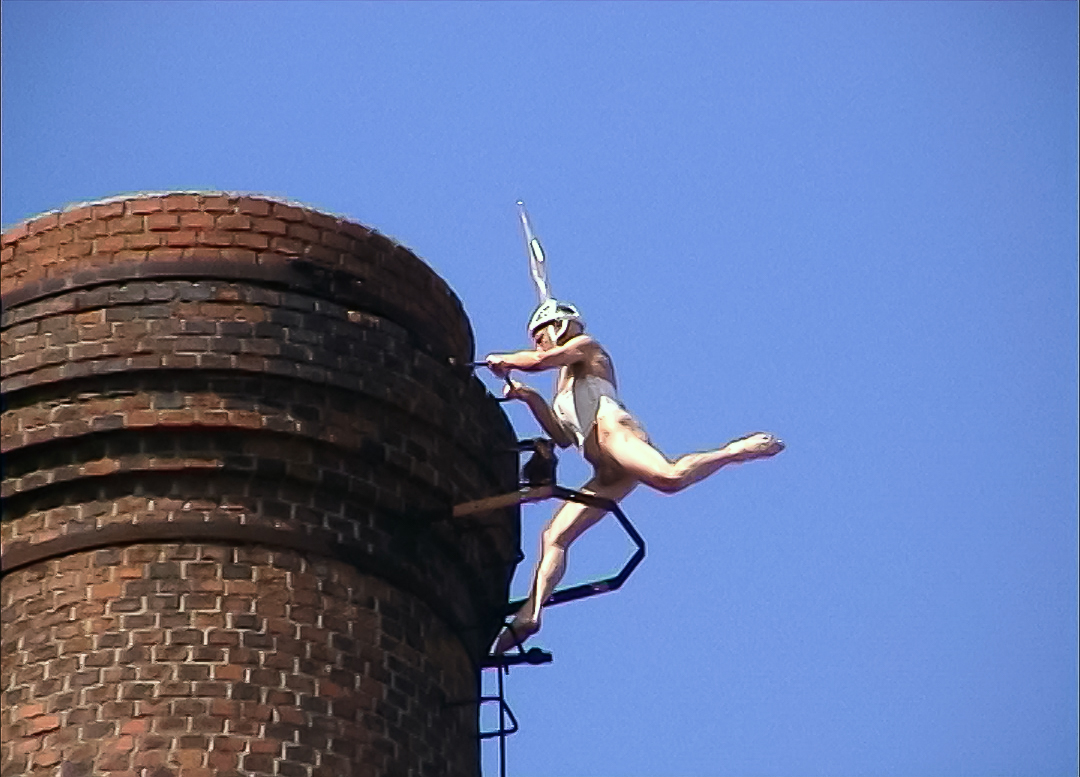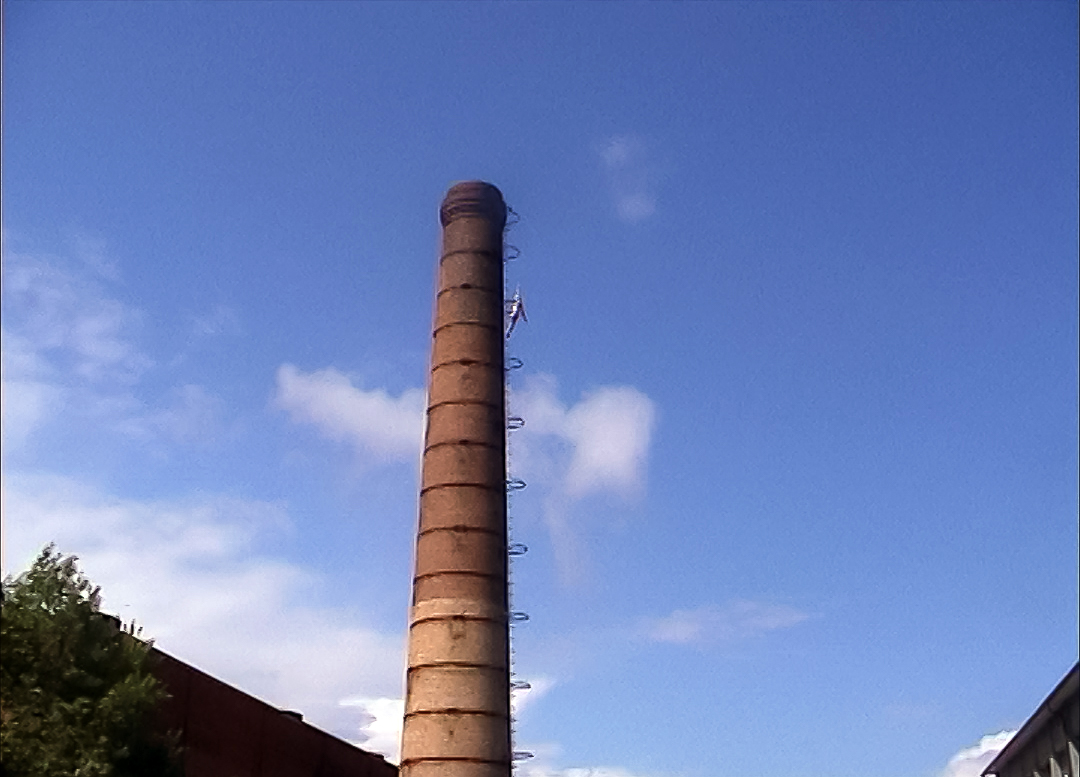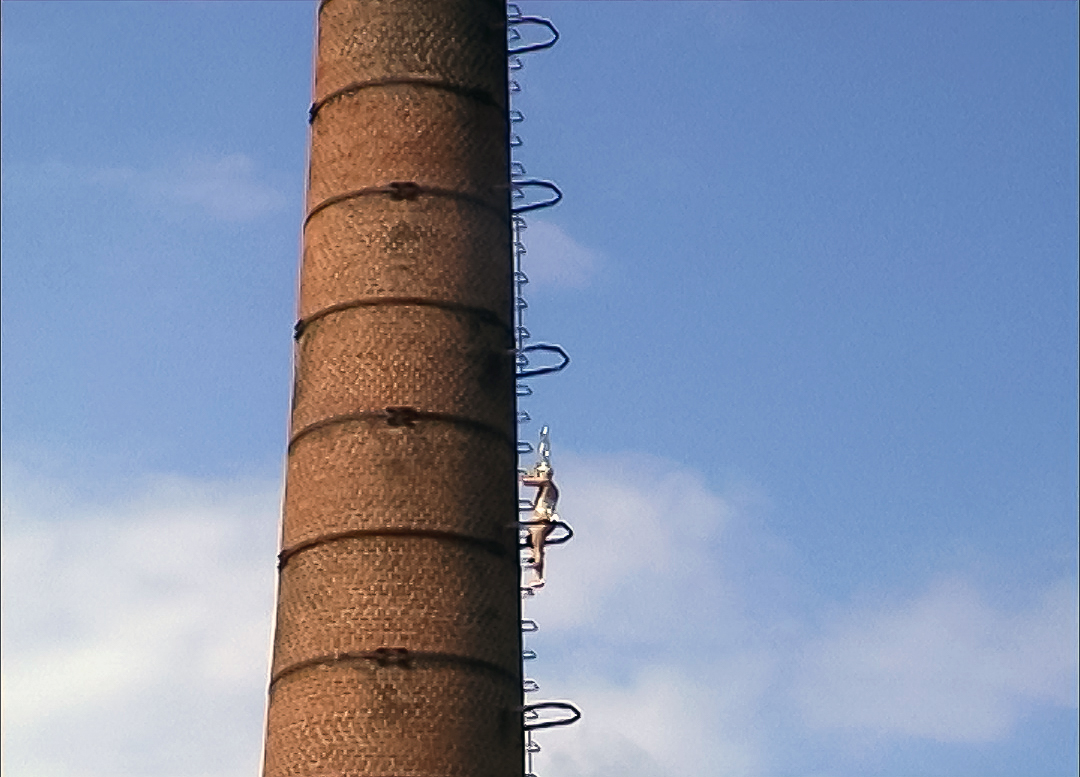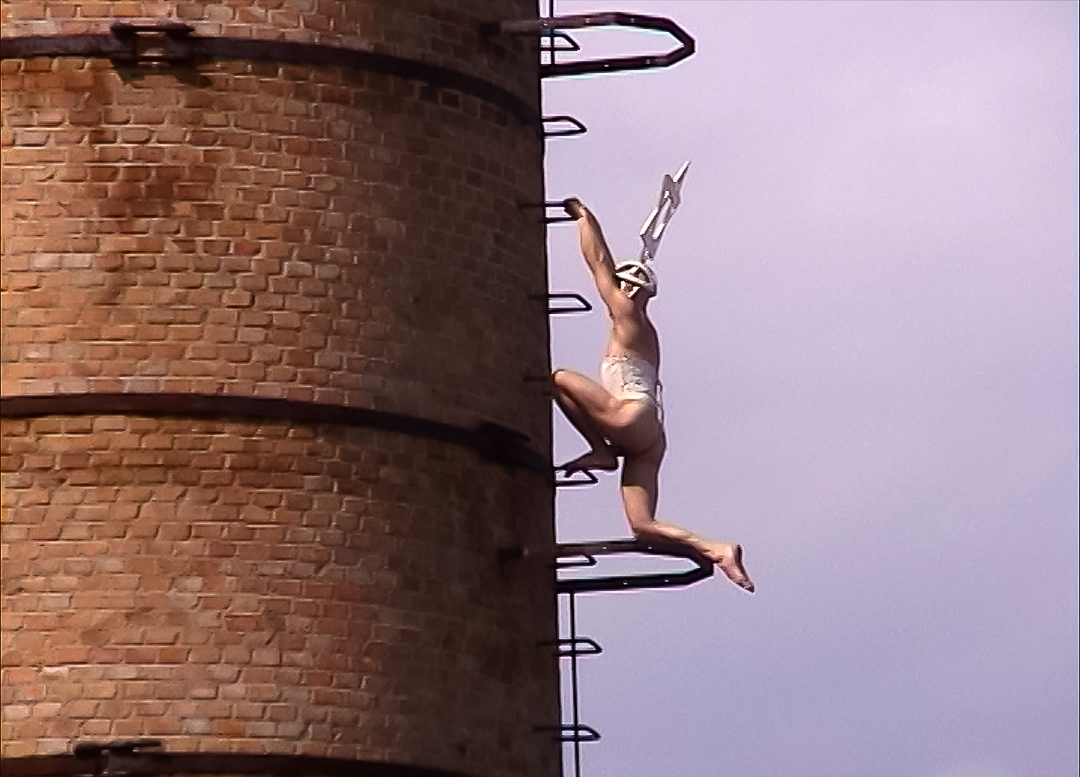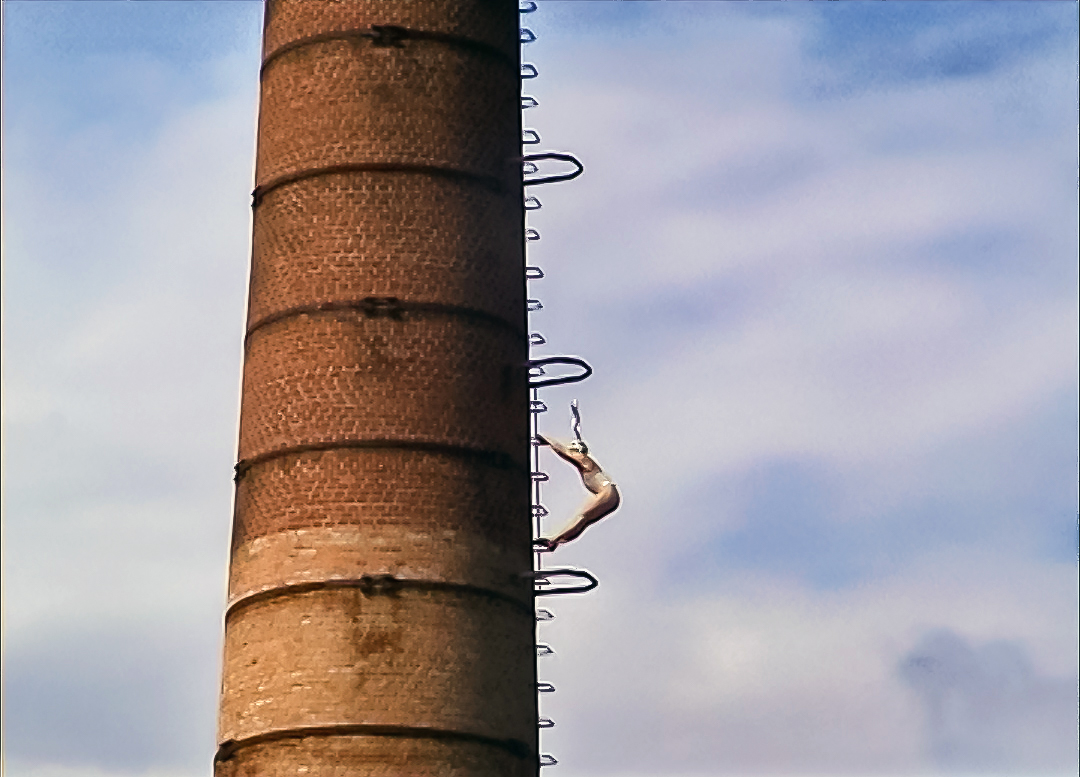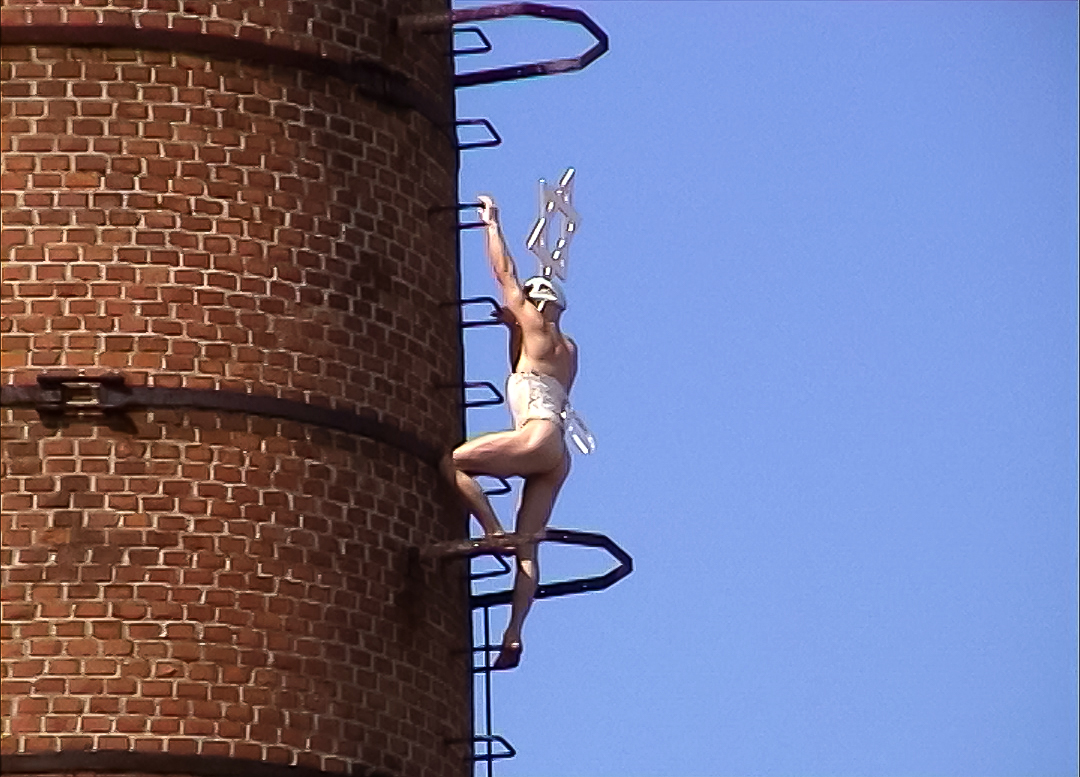 STEVEN COHEN COMPANY
24 rue Succursale | 33000 Bordeaux | France
Samuel Mateu
Administration | +33(0)6.27.72.32.88
production[@]steven-cohen.com
The Steven Cohen Company is supported by
Drac Nouvelle-Aquitaine and by Conseil Départemental de la Gironde.