I WOULDN'T BE SEEN
DEAD IN THAT !
Designed by a pair of visual artists who are also performers, dancers and choreographers, this work explores the notion of hunting in all its manifold forms and expressions. Empathizing with the suffering victims, it investigates various ambivalences: male-female, hunter-hunted, cruel-gentle, dead-alive… Its unflinching confrontation with death lends this bizarre choreographic vision a clear political and esthetic strength.
2003 (création)
Johannesburg ZA / FNB Dance Umbrella
La Rochelle FR / Chapelle Fromentin
Aix-en-Provence FR
2004

Lyon FR /
Les subsistances
2005
Dieppe FR / Scène Nationale de Dieppe
Armentières FR / Le Vivat
2006

Toulouse FR / Théâtre Garonne
Paris FR / Festival d'automne / Centre Pompidou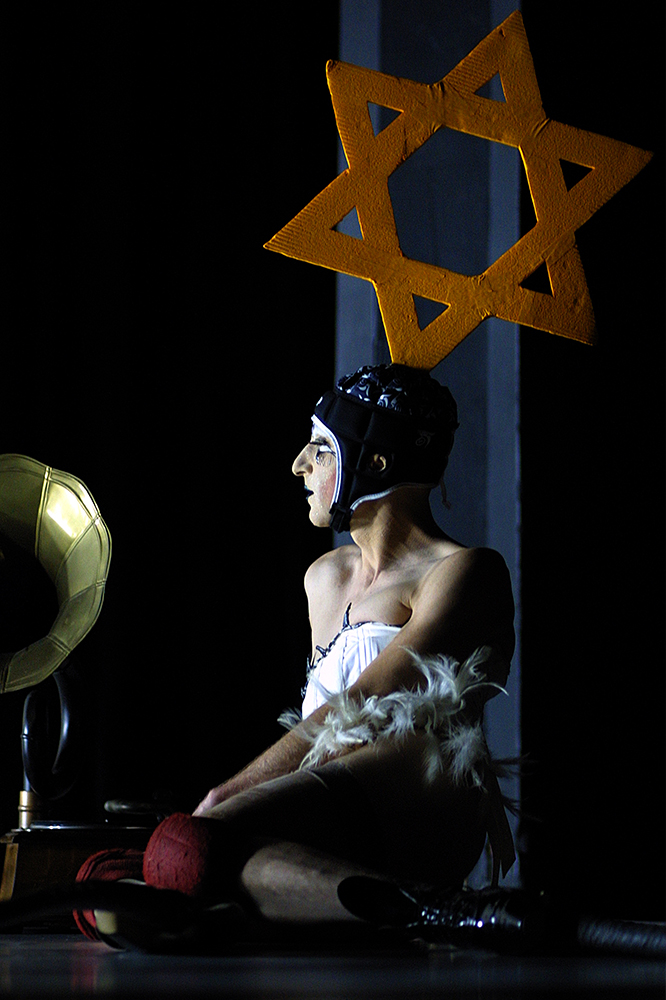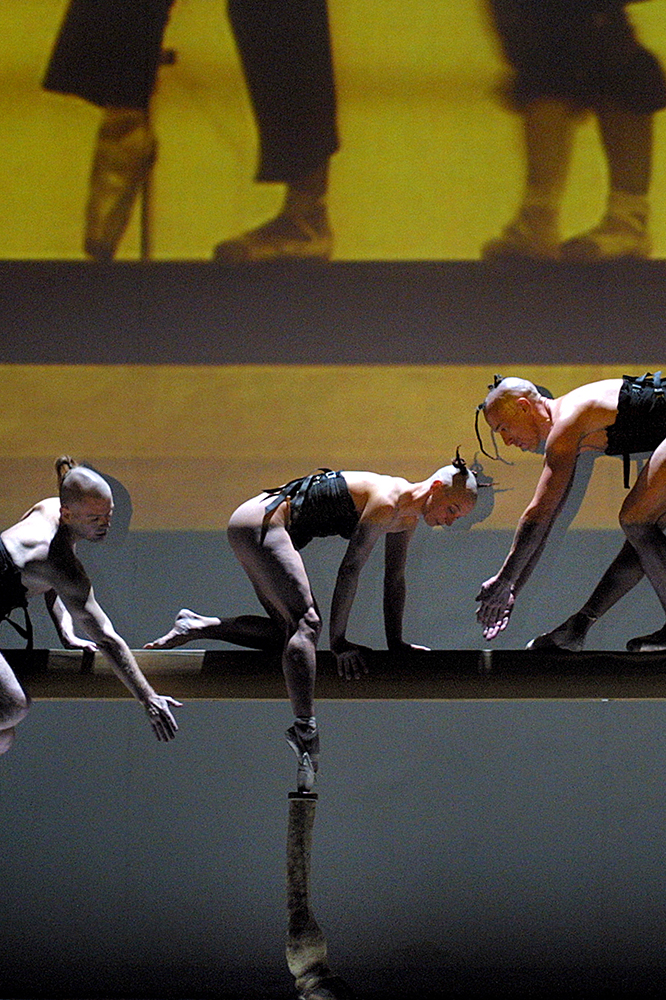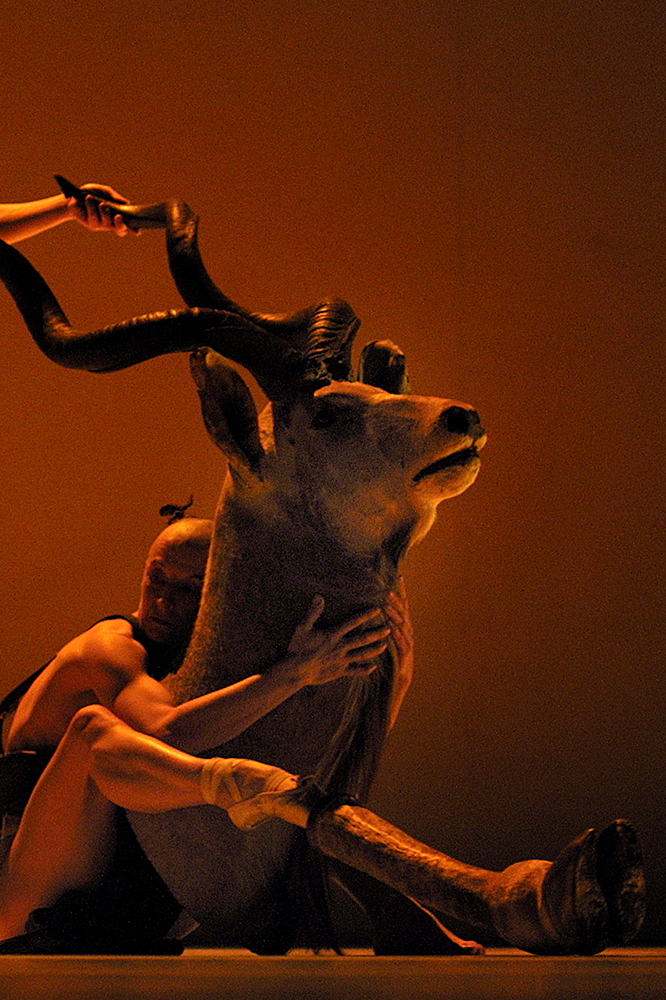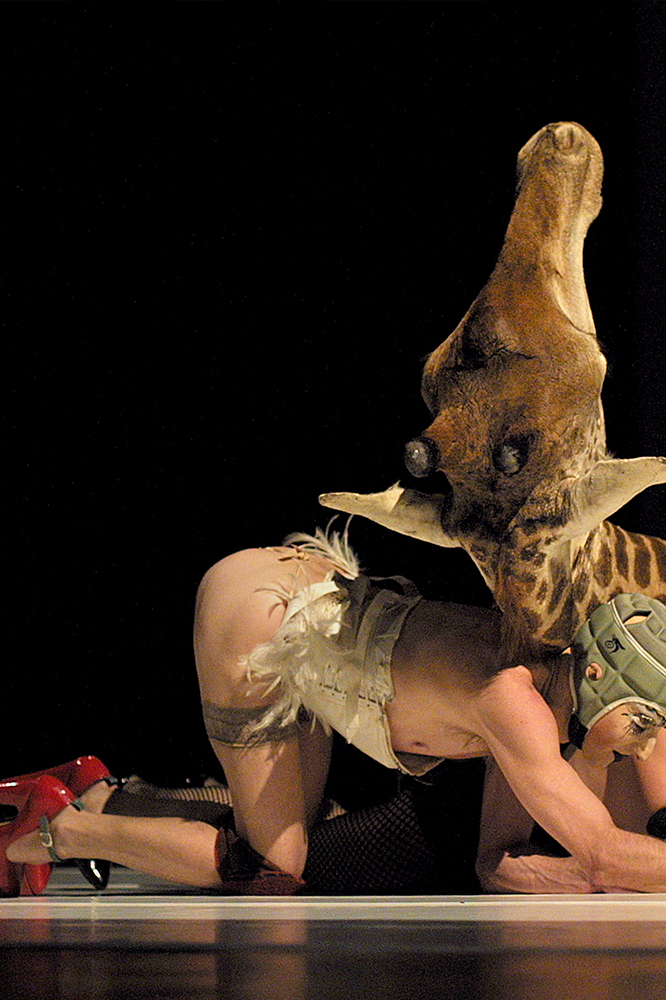 Choreography for six dancers
Choreography: Steven Cohen and Elu
Scenography and costumes: Steven Cohen
Dancers: John Bateman, Régine Chopinot, Steven Cohen, Elu, Virginie Garcia, Claire Servant
Lights: Maryse Gautier
Video images: Steven Cohen and Olivier Cornu
Sound universe: Adhémar Dupuis
Ballet Atlantique production – Régine Chopinot / BARC, Center chorégraphique national de La Rochelle
STEVEN COHEN COMPANY
24 rue Succursale | 33000 Bordeaux | France
Samuel Mateu
Administrateur de production | +33(0)6.27.72.32.88
production[@]steven-cohen.com
The Steven Cohen Company is supported by
Drac Nouvelle-Aquitaine and by Conseil Départemental de la Gironde.