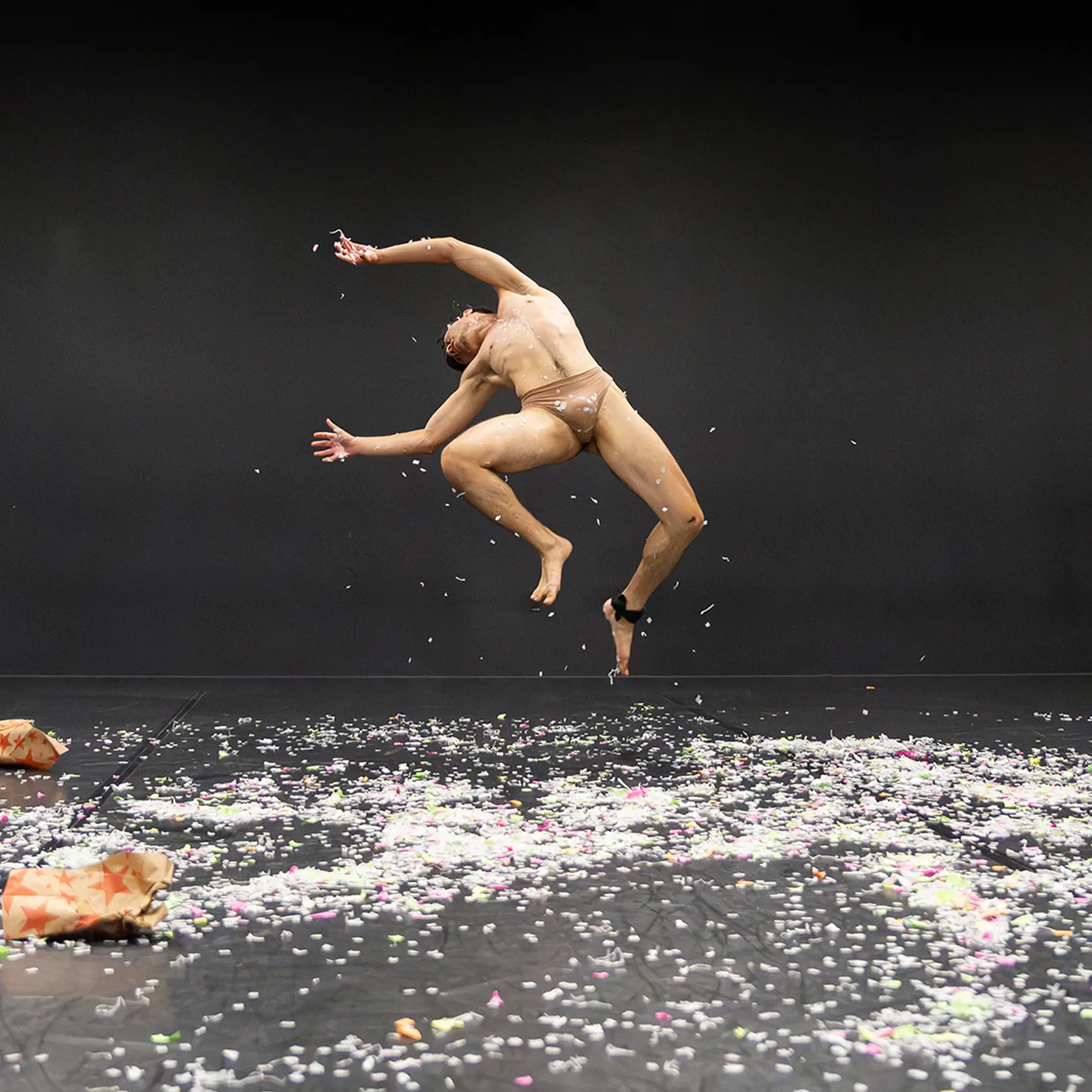 Workshop CN D Pantin
BODY SCENOGRAPHY
– Workshops directed by Steven Cohen
Pantin, 19>23 04 2023. -> MORE INFO ABOUT THE WORKSHOPS +
« If we consider our physical selves as a mobile stage, a place on which to produce actions, build things to be and learn to let things happen through movement, and allow others to look at us, then we can become a frame in which the spectator arranges things. I have always developed a new vocabulary of movement by redefining the familiar by placing constraints on the body – strange shoes, heavy costumes – or by impeding the senses. I am often accused of provocation, but it is never my intention. I like to conquer, invoke, and evoke. »

Steven Cohen.
— Register for a workshop is done here online, on the CN D's website.
— Register for a workshop covers an entire week. A series of workshops lasts for five days, from Monday to Friday, and from 2pm to 6pm.
— When register online, you will be asked to attach a CV and a portrait photo (.jpeg) with your application.